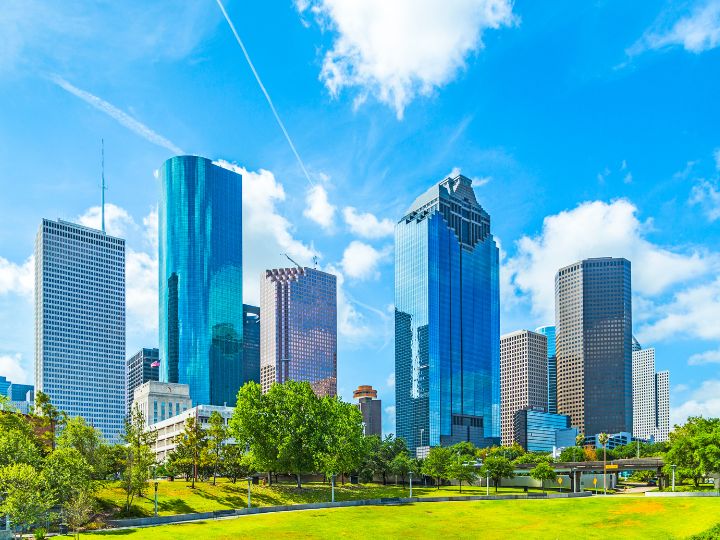 The Greater Houston Partnership's energy transition-focused proposal, created in partnership with the University of Houston and five other member organizations, secured a spot among the 34 semifinalists selected by the U.S. National Science Foundation (NSF) for its inaugural NSF Regional Innovation Engines (NSF Engines) competition.
Spanning a wide range of key technology areas and societal and economic challenges emphasized in the "CHIPS and Science Act," the competition aims to promote innovation, encourage regional growth and collaboration, and ensure long-term global competitiveness for the United States. The NSF received 188 concept outlines for the competition.
The GHP's proposed Engine, called Accelerating Carbon-Neutral Technologies (ACT) and Policies for Energy Transition, tackles the crucial task of balancing rising global energy needs with substantial greenhouse gas emissions reduction. The proposal envisions Houston, the Energy Capital of the World, as a prominent hub for low-carbon energy leadership, cutting-edge technologies, innovative products and services. The goal is to position the city as a catalyst for driving the global energy transition, while also meeting the demand for a skilled clean energy workforce, leading to regional economic growth.
ACT capitalizes on Houston's dynamic energy innovation ecosystem and utilizes the region's substantial existing energy assets and infrastructure.
"Houston is poised, like no other city, to lead the energy transition. The ACT Engine presents a remarkable opportunity to not only leverage the region's unparalleled energy resources and expertise but also harness our can-do spirit," said UH President Renu Khator, who is a co-principal investigator on the proposal. "Houston has a proven track record of embracing challenges and finding innovative solutions. Through the collaborative efforts facilitated by the ACT Engine, I am confident that we can make significant strides towards creating a sustainable future that harmonizes economic growth, environmental protection and social equity."
The University of Houston has been leading the effort to address the energy trilemma of providing energy solutions for all that are affordable, reliable and sustainable. UH has spearheaded the development of use-inspired research and engaged in the translation of these into commercially viable and scalable solutions.  Furthermore, UH has helped shape policy and develop workforce solutions that promote broad participation, especially for individuals from disadvantaged communities. These efforts are crucial for ensuring the success of the energy transition.
"The energy field is evolving rapidly, and energy professionals across all skill levels need to do the same. What we're seeing is that the people the companies are going to value are those who can contribute to this transformation," said Ramanan Krishnamoorti, vice president of energy and innovation at UH. "We already have a large energy-focused workforce, and it is essential to create upskilling and reskilling opportunities so that we can continue to lead the energy sector."
The semifinalists were selected for virtual site visits. During this stage, the NSF will interview each team to assess their proposed leadership's ability to rapidly mobilize in the first two years; their competitive advantages; and budget and resources for their planned research and development, translation and workforce development efforts.
In July, those selected to move to the final round will be interviewed in person to assess risks and committed resources, as well as the team's ability to adapt to changing circumstances.
If selected as a finalist, GHP's ACT Engine could receive up to $160 million over 10 years. NSF plans to announce the final list of NSF Engines awards this fall, with each awardee initially receiving about $15 million for the first two years.
Other academic member organizations partnering on the proposed Engine are Rice University, Texas A&M University System, Texas Southern University, and the University of Texas at Austin as well as a broad group of community colleges and school districts.
To learn more about the competition, click here.
---