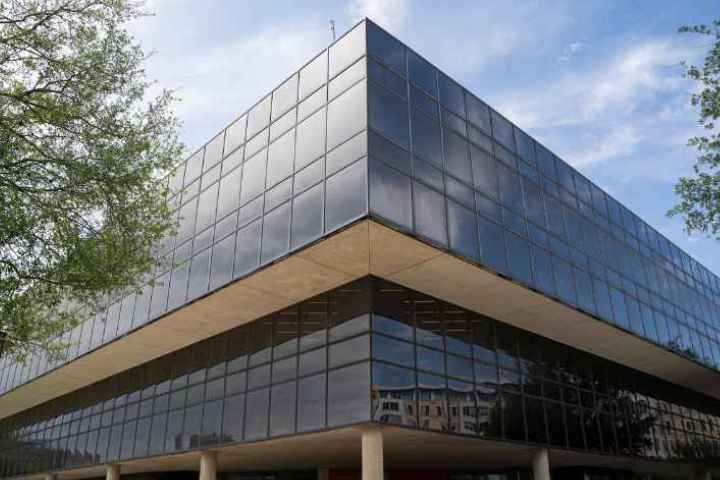 A new C. T. Bauer College of Business advanced degree program that debuts in the Fall 2023 semester is poised to enrich leadership skills and business knowledge in Texas and beyond. The executive doctorate in business administration, or Executive DBA degree, extends the knowledge base and skillset of seasoned executives, while advancing research-based business intelligence.
Comparable to a Ph.D. program in requirements and professional prestige, the Bauer College Executive DBA Program enables professionals to explore contemporary business issues through deep inquiry and scholarly applied research. The Bauer Executive DBA, offered in a high-flex format that combines online learning and extended weekend residencies, is designed to accommodate busy executives.
The program has created excitement and interest from business leaders from around the state, said Professor and Executive DBA Program Director Angelika Dimoka.
"Our DBA students get the opportunity to jump into a research environment and work with some of our most esteemed faculty on challenges that industries face right now," Dimoka said. "One of the biggest advantages to having a DBA degree is that graduates bring a new toolset into their company and are able to study industry-specific issues alongside top researchers."
She added: "Other potential DBA students recognize the value in enhancing their credentials for professional advancement, or are interested in taking their careers in a new direction. We also expect to receive inquiries from executives nearing the end of their careers, people who are pursuing the degree in order to teach at a secondary educational institution as a way of giving back to their professional community."
The typical DBA student has 10 to 15 years of professional experience, and may have already earned an MBA or other advanced degree, said Associate Dean of Research and Executive DBA Program Leader Vanessa Patrick.
"The opportunity to be immersed in the vibrant research culture at a Tier One research university holds tremendous value for students and the businesses they serve," said Patrick, a professor of marketing. "They can expect to gain new capabilities in the areas of analysis and international business, new ways of thinking about the world and its challenges and solving complex organizational problems. Another distinct advantage is cultivating an expanded network of C-Suite peers from diverse areas of business."
The Bauer DBA is designed as a three-year program with a cohort of 25 to 30 students. During the first two years of the program, students take three classes each in the fall and spring semesters, and come to campus for three immersive three-day weekends with their fellow DBA colleagues. All other program instruction is online, with directed studies assigned during the summer months of the first and second year. The third year is devoted to developing a dissertation.
Students work with renowned Bauer research faculty who teach and serve as mentors to professionals enrolled in the DBA program. DBA candidates also have the opportunity to learn from nearly 200 faculty across multiple disciplines.
The domestic application deadline for the Fall 2023 Executive DBA term is June 1. Final domestic application deadline (if spots still available) is July 21. More details are available at Executive DBA.
—Julie Bonnin
---