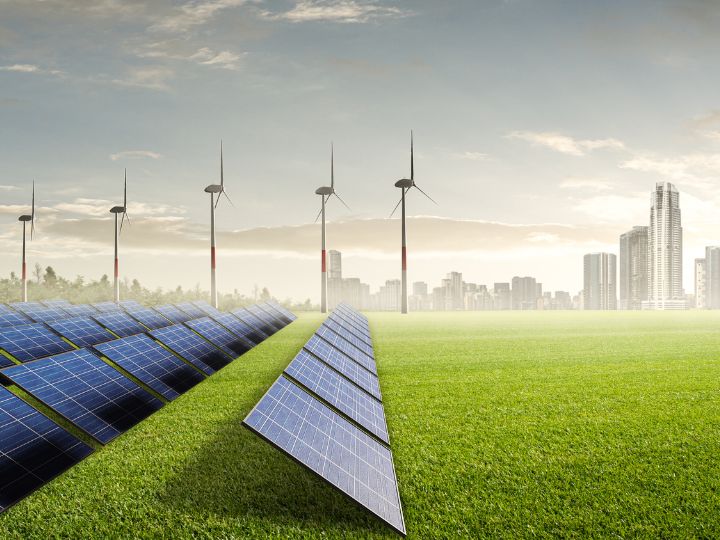 The new University of Houston Energy Transition Institute has established an eight-member advisory board to help grow the institute and achieve its goal of an energy future with reliable, affordable and cleaner energy for all.
The Energy Transition Institute Advisory Board is a volunteer board, and its members represent a broad variety of sectors and experience – non-governmental organizations, industry and a national laboratory.
"We intentionally sought to create an advisory board that brings together multiple sets of stakeholders. Our goal is to have access to scientific and engineering solutions along with policy and workforce solutions to result in a just and equitable energy transition," said Ramanan Krishnamoorti, vice president of energy and innovation at UH.
Scott Nyquist, a senior advisor and former senior partner in the management consulting firm McKinsey & Co., has been named chairman of the inaugural board. With a career spanning more than 35 years, Nyquist has advised oil and gas companies, utilities, chemical companies and mining companies as well as private equity and industrial firms that support the energy industry. His community involvement includes serving as vice chairman of the Greater Houston Partnership's Energy Transition Initiative and as a member of the UH Energy Advisory Board.
"The energy transition is at a critical phase with its pace accelerating as we speak," Nyquist said. "The board's purpose is to bring together each member's expertise and provide ETI with timely and relevant insights to help meet the educational, workforce, research and technology needs of the energy sector as it moves to a net-zero future."
Other UH Energy Transition Institute Advisory Board members just appointed:
Scott Anderson, senior director of energy transition with the Environmental Defense Fund

Wei Cai, chief technology officer with Technip Energies

Aura Cuellar, vice president of energy transition for Shell USA Inc.

Hanneke Faber, president of the Nutrition Business Group at Unilever

Peter Green, deputy laboratory director for science and technology and chief research officer at National Renewable Energy Laboratory

Selda Gunsel, president of Shell Global Solutions (U.S.)

Darryl Willis, corporate vice president of Energy & Resources Industry – IPS, Microsoft
The inaugural board members' terms will end on Aug. 1, 2024.
"Members of this advisory board play a crucial role in helping UH and ETI stay cognizant and relevant to a broad group of stakeholders including industry, environmental groups, local and global communities. Together we can address energy-focused challenges and needs with innovative and thoughtful solutions," said Joe Powell, founding executive director of ETI. "I appreciate the thought and time shared and I look forward to advancing our mission in collaboration with these distinguished advisors."
The UH Energy Transition Institute, established in March 2022 with a $10 million commitment from Shell USA Inc. and Shell Global Solutions (US) Inc., is focused on the research and education in the areas of production and use of reliable, affordable and cleaner energy for all in a just and equitable manner while helping society transition to a net-zero future. UH faculty and students will partner with industry, national labs and academic partners to work in three key areas: hydrogen, carbon management and circular plastics. Superimposed on these will be important work on energy policy, equity and access, energy system implementation, student education and workforce development.
The institute's mission is to lead the transition to a net zero, circular economy by educating and empowering tomorrow's workforce, conducting top-tier research in hydrogen, circularity, and carbon management, and providing thought leadership in preferred solutions and opportunities for sustainable energy and chemicals.
To read member bios, visit the
ETI website
.
---