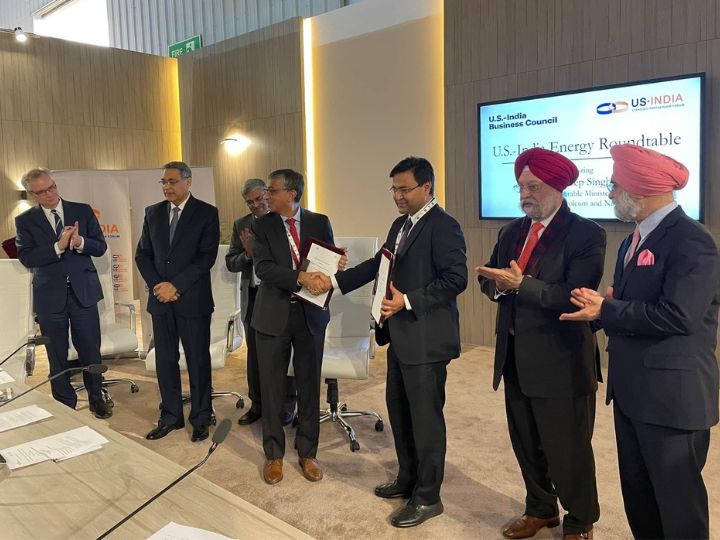 The University of Houston and the Directorate General Hydrocarbon (DGH), the technical arm of the Indian Ministry of Petroleum and Natural Gas, recently signed a memorandum of understanding (MoU) to establish the UH-DGH Data Center, which will house a geoscience data repository with display capability and software to interpret key exploration and production (E&P) data and extensive knowledge of India's sedimentary basins and fields.
The aim of this five-year agreement is to provide reliable and high-quality information – including seismic, well, reservoir and production data – for research and development as well as to investors and companies based in the Greater Houston area and the Gulf Coast to encourage commercial opportunities involving Indian offshore offerings.
Houston, which is home to more than 4,500 energy companies and a key oil and gas hub, and UH, which is a Tier One research university with globally renowned researchers, were a natural strategic choice for the data center.
"This MoU is essentially an agreement to spur collaboration and combine the strengths of the involved parties for greater good," said Ramanan Krishnamoorti, vice president of energy and innovation at UH. "UH is in Houston, the Energy Capital of the World and the DGH has this wonderful wealth of information in its National Data Repository. By working together, we will maximize the potential of this important data and it will serve as an excellent research foundation."
The agreement was signed by Krishnamoorti on behalf of UH and Akash Goyal, addl. director general – coordination with DGH.
The MoU helps strengthen the strategic partnership between the United States and India.
---