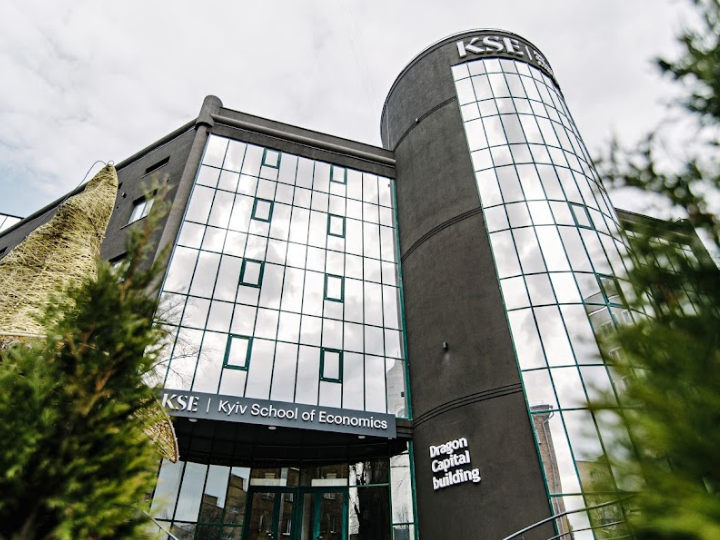 In the early 2000s, economics scholar Paul Gregory lay the groundwork for what would become a decade-long partnership with the Kyiv School of Economics (KSE). The USSR had fallen a decade earlier, and Ukraine was rebuilding in its wake. With his specialization in Soviet economics and connections in the area, Gregory helped launch a dual credit economics program between KSE and the University of Houston in 2009. This year, the partnership will celebrate another major milestone: the launch of a Bachelor of Science in Economics.
"Our newest dual degree program with the Kyiv School of Economics is a major milestone for the University of Houston. This partnership will provide students from Ukraine and beyond with the unique opportunity to study in two countries and gain a wider understanding of global economics. It is also a critical step forward in making economic education more accessible and relevant to our world today," said Daniel P. O'Connor, dean of the UH College of Liberal Arts and Social Sciences.
"The new undergraduate agreement is a unique and wonderful new era in our partnership with the University of Houston" said Tymofii Brik, Rector at KSE.
Through this partnership, students will have the opportunity to earn degrees from KSE and UH, simultaneously. Talks to expand the program to an undergraduate degree began in 2019. Then throughout 2022, organizers from both KSE and UH worked tirelessly to meet all of the requirements to have the agreement signed. They addressed everything from when and where students would take their core classes to who would be certified to teach. Additionally, all of the courses offered had their syllabi reviewed to ensure they met the University of Houston's rigorous academic standards.
Similar to the existing program, the undergraduate degree will require intensive work from the students and faculty. All courses are taught in English, and students must meet the University of Houston's full degree requirements to receive credit, including taking required core classes, such as Texas history. As a result, Kyiv students will actively take classes with other UH students.
"One of the most amazing parts to me was when we spoke at one of our check-ins after the invasion; everyone with KSE was intent on making the program a reality," said Dietrich Vollrath, chair of the UH department of economics.
The partnership with KSE is poised to benefit students at both UH and KSE, creating a strong pipeline of international students with hands-on experience developing an economy during and after wartime. These students will also become strong candidates for advanced degrees.
"[This partnership] helped our alumni gain access to better job markets and international Ph.D. programs," said Brik.  
When Russia invaded Ukraine, many of the program advocates feared talks for the undergraduate program were over, but program organizers persisted. The program organizers are committed to assisting KSE with the dual degree programs regardless of the war situation and look forward to a future when they will be able to enjoy being UH students in peace.
How you can help
You can support this program by donating to the Department of Economics' fundraiser for students in Kyiv or giving to the department in other ways. 
From the KSE Provost Tymofii Brik, "The new undergraduate agreement is a new wave of the partnership. No other university in Ukraine has something similar."
- George Sanders, College of Liberal Arts and Social Sciences
---