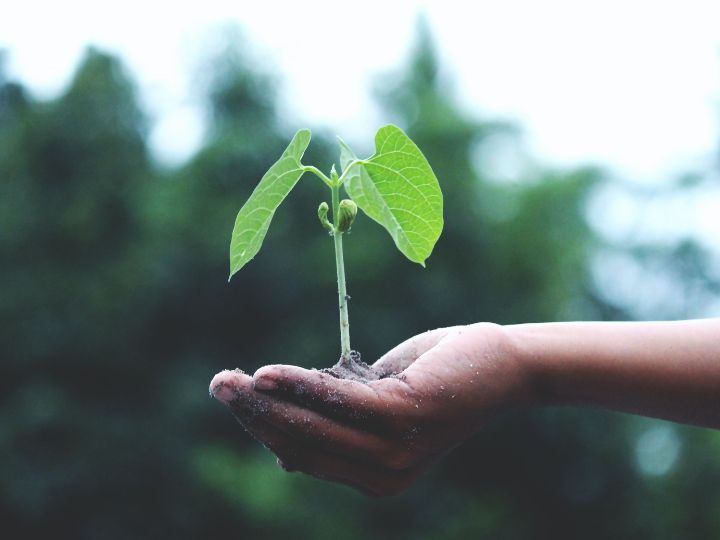 Earth Week returns to the University of Houston the week of April 17 with a series of events organized by the Office of Sustainability, in collaboration with various campus organizations. The goal is to educate people about the importance of thinking and acting sustainably, and to use resources responsibly, to improve the lives of present and future generations. Earth Day is April 22, 2023.
Monday, April 17
E-Waste Collection
8 a.m. -12 p.m. at Student Center Circle Drive
Bring your unwanted electronic items to be recycled through Bass Computer Recycling. Find a list of acceptable items here.
Ecology Bioblitz
1-3 p.m. starting at Shasta's Pocket Prairie
Join the UH Coastal Center and the Department of Biology and Biochemistry at Shasta's Pocket Prairie to locate and identify as many plant, animal and insect species as possible on campus.
Tuesday, April 18 
Food Waste Audit
11 a.m. – 2 p.m. at Cougar Woods Dining Commons
Did you know that Cougar Woods Dining Hall composts its food waste? The UH Dining team along with Zero Waste Houston will walk students through the life of their food waste while performing an assessment of how much food is actually being thrown away during lunch time.
Lunch and Learn with the Houston Audubon
12-1 p.m. at Student Center Multipurpose Room
Join the Student Centers Sustainability Lunch and Learn to hear a presentation from the Houston Audubon. Learn about bird conservation and how you can get involved.
Wednesday, April 18
Farmers Market
11 a.m. – 3 p.m. on Student Center North Lawn
Join UH Dining and student organizations for a special farmers market that highlights sustainable products and practices.
Cougar Closet Clothing Repair Workshop
1-2 p.m.
The Cougar Closet is a communal closet for all UH students. Come learn how to repair your clothes and why thrifting and mending are sustainable practices.
Thursday, April 20
UH Coastal Center Presentation
11 a.m. – 12 p.m. at Student Center South, South Midtown Room
Come learn about the UH Coastal Center and its conservation efforts during this presentation by Program Director Evelyn Merz.
Carbon "Foodprint" Activity
11 a.m. – 2 p.m. at Moody Towers Dining Commons
UH Dining recently implemented "How Good," a rating system that determines recipes' carbon impacts. Walk through Moody Towers Dining to try dishes with smaller "foodprints."
Friday, April 21
Shasta's Prairie Volunteering
9 -11 a.m. at Shasta's Pocket Prairie
Volunteer with UH Coastal Center leadership and biology and biochemistry faculty to clean up the campus pocket prairie. Learn about native prairie plants and what it takes to maintain the space on campus.
Tree Planting and Earth Week Picnic
11 a.m. – 1 p.m. at General Services Building Lawn
Get your hands dirty with the Office of Sustainability and MVP to plant native trees on campus. All volunteers will receive a free Earth Week T-shirt.
Learn more about Earth Week 2023 by visiting the UH Office of Sustainability website.
---