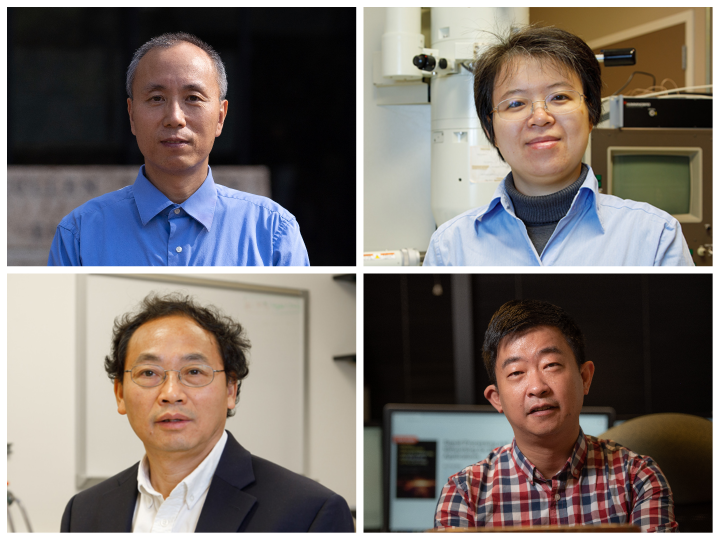 Four University of Houston scientists have been recognized among the world's elite researchers for the significant and broad influence of their scientific work. The annual Clarivate list of Highly Cited Researchers includes global research and social scientists whose published academic papers rank in the top 1% of citations for field and publication year.
When a researcher's academic paper is cited in the published work of another researcher, their findings become more impactful and gain further credibility. Citations are references made by researchers to credit other researchers.
Clarivate's Institute for Scientific Information performed the data analysis to determine the influential global researchers on this year's list. Their names are drawn from the Web of Science™, a publisher-independent global citation database. 
University of Houston Researchers:
"The important and timely scientific research being conducted at the University of Houston plays a vital role in improving quality of life and boosting economic development. I applaud our researchers for their influential and impactful work in their respective fields and eagerly await what they'll discover next," said Claudia Neuhauser, UH interim vice president for research.
Ren, Chen and Bao are co-principal investigators of TcSUH. Ren's research area includes high-performance thermoelectric materials, ultrahigh thermal conductivity and carrier mobility in boron arsenide single crystals, nanomaterials for oil recovery, catalysts for hydrogen and oxygen evolution reactions, heated HEPA filters for air cleaning, superconductor levitated fast vehicles for mass transport, and energy transmission and storage. According to the Web of Science Author Profile, Ren has an H-Index of 94 and 46,951 citations. H-Index is a metric that measures both the productivity and citation impact of publications.
Chen has been cited 18,000 times with an H-Index of 65 in the research field of materials science. She is an expert on transmission electron microscopy and nanomaterials for thermal and electrochemical energy conversion and storage.
Bao has been cited 15,656 times and has an H-Index of 58. His work covers nanomaterials, biomedical sensing and therapeutics, energy harvesting and storage, optoelectronics and photonics.
Han has been cited 31,085 times and has an H-Index of 83. He researches wireless resource allocation and management, wireless communications and networking, game theory, big data analysis, machine learning, security, quantum computing, carbon neutralization and smart grid technology.
"Research fuels the race for knowledge, and it is important that nations and institutions celebrate the individuals who drive the wheel of innovation," said David Pendlebury, head of research analysis at the Institute for Scientific Information at Clarivate. "These individuals are helping to transform human ingenuity into our world's greatest breakthroughs – and it is an honor to celebrate their achievements." 
Click here
for more analysis on Clarivate's Highly Cited Researchers list.
---