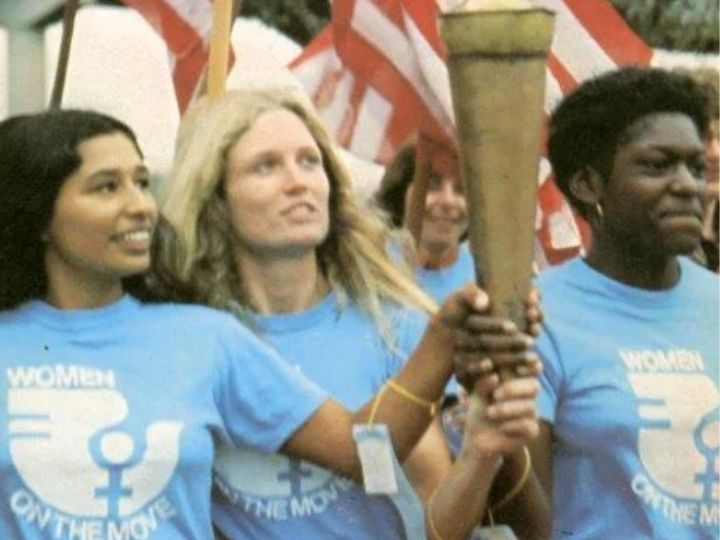 Space exploration, medical research and Tex-Mex cuisine – Houston is known for many contributions to society. But almost four decades ago, the Bayou City left a different, though equally profound, mark on U.S. history.
On Nov. 18, 1977, a cloudy-but-pleasant autumn day, thousands of elected delegates and observers convened at the National Women's Conference (NWC). The gathering would be known as the most diverse, federally funded gathering of American women in U.S. history.
The conversations and planning that took place shifted national discourse about women's rights for decades to come. Delegates produced a 25-plank national plan of action and delivered it to President Jimmy Carter. Their report, The Spirit of Houston, addressed issues still at the center of politics today, from childcare to LGBT rights.
Though the reverberations of this event are still felt in today's political and social landscape, for many Americans, this historic event – and its significance – remain unknown.
UH Students, Scholars Launch "Sharing Stories from 1977"
A team of University of Houston scholars and students is working hard to rectify this. Backed by a major grant from the National Endowment for the Humanities (NEH), they have launched a national effort to preserve the NWC's history and significance.
"The NWC really was a successful experiment in democracy that expanded 'women's issues' beyond the workplace and the home. The idea that delegates from all over the country could find consensus on 'what women want' seems almost impossible from today's polarized vantage point, but the NWC gives us strength and inspiration as we continue these conversations and debates in the twenty-first century," reflected history doctoral student Caitlyn Jones, a research assistant on the project.
Leading the team are University of Houston history professors Nancy Beck Young and Leandra Zarnow, in collaboration with technology professors Peggy Lindner and Elizabeth Rodwell. Their flagship product – an open-access, digital humanities website called Sharing Stories from 1977 – launches Mar. 22.
To commemorate this major milestone, the team is hosting two launch-day events. Both are open to the public and have virtual components.
At "Why the 1977 National Women's Conference Matters: Women's Political Engagement, Then and Now," Congresswoman Sylvia Garcia, a Texas delegate to NWC in 1977, will join a high-profile panel of journalists and historians in reflecting on the NWC's legacy and the status of women today. Later, researchers from the project will host "Digital Reflections: Building Sharing Stories from 1977," an online, behind-the-scenes showcase of the project that will preview what lies ahead.
Looking Ahead: Capturing the Experiences of 150,000 Participants
While the Sharing Stories from 1977 website marks a major milestone in launching the campaign, the bulk of the work still lies ahead.
The team must now shift their focus to researching and documenting the experiences of the more than 150,000 people who were involved. How these stories are told will vary. Biographies, oral histories and demographic mapping are but a few ways this major moment in American history will be preserved. University of Houston undergraduate and graduate students will be key contributors to this work.
"When we are finished, this project will make important interventions in the historiography of women's politics," predicts Young. "We are merging the qualitative with the quantitative. In so doing, we are able to tell stories about the 1970s that otherwise would be lost to history."
Sharing Stories from 1977 is a flagship project of the Center for Public History and has been supported by grants from the Digital Research Commons and the Institute for Research on Women, Gender & Sexuality.
For more information about the project, visit sharingstories1977.uh.edu. For more information about the campaign or launch events, email project manager Sandra Davidson at sddavids@central.uh.edu.
- Story by LaRahia Smith
---