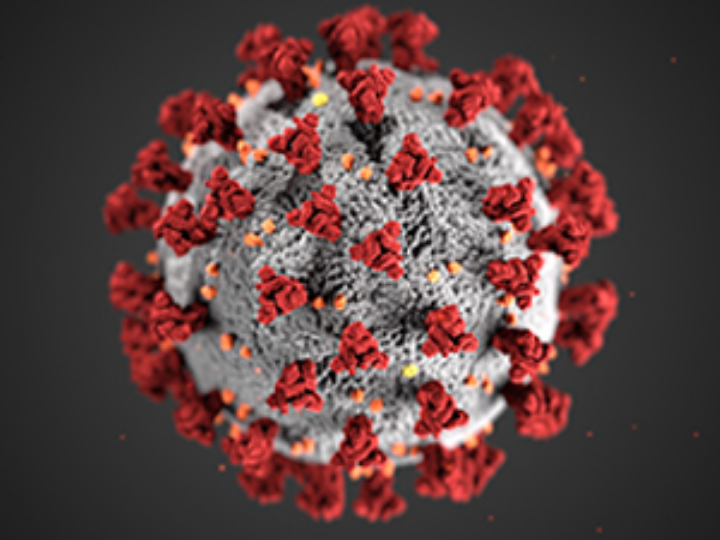 To address the challenges of bringing COVID-19 solutions into clinical practice quickly, the Institute of Electrical and Electronics Engineers (IEEE) Engineering in Medicine and Biology Society (EMBS) convened an international COVID-19 forum. In the group, 29 scientific researchers and innovators, industry leaders, clinical experts, and policy makers from the USA, Europe, the Middle East and Asia-Pacific provided a comprehensive and multi-dimensional perspective on the pandemic crisis. Their major recommendations are now published in the IEEE Journal of Biomedical Health Informatics.  
"It is our job during this difficult time to work together to develop novel diagnostics and treatments to fight the pandemic, including the development of portable, rapidly deployable, and affordable diagnostic testing kits, personal protective equipment, mechanical ventilators, and data analysis and modeling tools," said the paper's lead author, Metin Akay, John S. Dunn Endowed Chair Professor of biomedical engineering at the University of Houston and IEEE Fellow. 
The panel identified four major challenges to address during the short-term and over the long-term: health care, screening, tracing and treatment.  
"We invited a broad spectrum of experts in each of these areas to discuss the details of these grand challenges. They shared the unexpected early indications of both the acute and the chronic negative impacts of the viral infection on patient respiratory, cardiac and nervous systems and resulting co-morbidities," Akay reports.  
Mental health issues were also reported in recovered patients and in the general population, in part due to necessary social isolation requirements imposed by public health authorities. 
The panel examined socioeconomic and education status of patients, because they highly impact not only mortality, but also the length of hospital admission. Males, the elderly, ethnic and racial minorities, and those with co-morbidities (e.g., diabetes, congestive heart failure, obesity), were at a higher risk of worse clinical outcomes.  
Even more challenging and alarming, according to the panel, is the prevalence of cardiac abnormalities following SARS-CoV-2 infection.  
"One study found elevated levels of high-sensitivity cardiac troponin I (hs-cTn1) in 46% of non-survivors, in comparison to 1% in survivors. Also, increased rates of myocardial infarction were also associated with COVID-19. This could be in part due to decreased availability of resources in the emergency setting or patients' procrastination in obtaining treatment," said Akay. 
Regarding screening challenges, individuals typically wait to be tested until they are exhibiting common symptoms (e.g., upper respiratory infection, loss of smell or taste), or if they have had close contact with infected persons.  
"Although current approaches are functional, there is still an unmet need to rapidly identify and isolate infected individuals before they spread the virus. To address this need, new innovative technologies that provide reliable and prompt testing and tracking are urgently required," said Akay.  
The group also reported that the pandemic has highlighted an urgent need to accelerate the digital transformation of health care systems.  
"We believe the lack of a global collaborative strategy and vaccine equity hindered community attempts to 'flatten the curve,' slow the spread of the virus, prevent additional variants of concern (e.g., delta and omicron), decrease mortality, and lessen the economic burden of this disease, especially within communities of color and those who are economically disadvantaged worldwide," said Akay.  
The forum provided a platform that strengthened the collective capability to exchange ideas as well as share, access and manage data, models and the latest reports on COVID-19/SARS-CoV-2 research.  
"The forum accelerated the rapid scientific innovation and reproducible research needed to find solutions in the global battle to contain the COVID-19 pandemic," said Akay. The findings will be regularly updated with new developments and solutions. 
The paper was co-authored by Charlotte Mae K. Waits, University of Houston and IEEE member and other affiliates of IEEE including Shankar Subramaniam, Colin Brennan and Paolo Bonato, senior members, and Bruce C. Wheeler, Dimitrios I. Fotiadis, fellows.
---