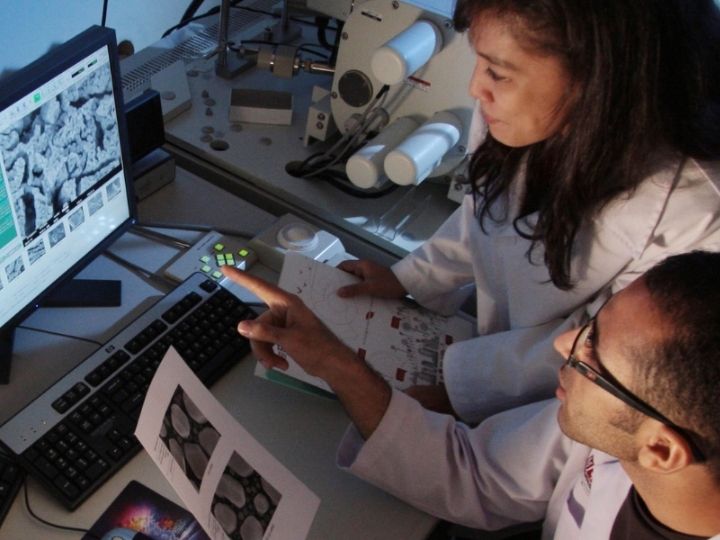 Numerous reports have called for new interventions to prevent obesity and mitigate the current high rates of obesity and their projected rise. To achieve this goal, a diverse biomedical workforce in the United States is needed, and the need is particularly pronounced among individuals from underrepresented groups. The National Heart, Lung, and Blood Institute (NHLBI) at the National Institutes of Health has called for programs to develop and sustain the diversity of a scientific workforce capable of accomplishing this mission.
After all, scientists from underrepresented minority backgrounds conduct a significant share of the country's health disparities research, but they're in too short supply, according to Bettina Beech, clinical professor of population health at the University of Houston College of Medicine and UH's chief population health officer.
Beech is a multiple principal investigator (MPI) of a national research training and mentoring program just launched at UH aimed at bolstering the pipeline of diverse health researchers and faculty in the area of obesity health disparities. Nearly 36% of adults in Texas are obese (body mass index of 30.0 or higher), which is among the worst rates in the nation.
The NHLBI's Programs to Increase Diversity Among Individuals Engaged in Health-Related Research (PRIDE) initiative provides additional research training and mentoring for the next generation of scientists from underrepresented backgrounds in establishing research careers and negotiating through the academic ranks. There are nine PRIDE sites across the country, each focused on a different cardiovascular-related health issue.
"Our primary goal is to expand the pool of young researchers who may be interested in conducting research to reduce obesity and obesity health disparities, particularly among communities which are often overlooked in the scientific enterprise," said Beech, who led the Obesity Health Disparities PRIDE program while at the University of Mississippi Medical Center with a five-year, $2.1 million grant ($1 million transferred to UH) from NHLBI.
"This is one of the crown jewels in NHLBI's arsenal to enact real change in the academic ranks, and ultimately in communities that need the most help with health," added Beech. "The University of Houston is committed to advancing health equity in Houston, the state of Texas and beyond."
A partnership between the University of Houston, University of California (UCLA), Johns Hopkins University, and University of Texas Southwestern, OHD PRIDE is focused on early career faculty and transitioning postdoctoral fellows from underrepresented backgrounds nationwide who are graduates of, or are currently employed at, Historically Black Colleges and Universities (HBCUs) and eligible faculty with demonstrated interest in obesity research. There are plans to expand eligibility to include Minority-Serving Institutions, such as UH.
"By increasing the diversity of those doing obesity research, we hope to see a spillover effect into the classroom too, with more students considering careers in biomedical science research," said contact-principal investigator Marino Bruce, associate dean for research and professor at the UH College of Medicine. "We see this as a way of contributing to the science of obesity today, and hopefully inspiring the obesity researchers of tomorrow."
A nationally distinguished group of mentors and instructors, including Beech and Bruce, have been assembled to provide skills training and mentoring to help participants develop programs of research that develop and evaluate community-based interventions to address obesity disparities. Previous research has shown that mentoring is an important element for career advancement in many biomedical and health professional disciplines and has been found to be critical for success and promotion in academic settings. Recruitment for the next cohort of eight fellows begins in November.
 Obesity Health Disparities PRIDE fellows will receive:
Training in the interdisciplinary research skills needed to develop successful careers in obesity health disparities research.
Mentoring from faculty who have extensive experience in obesity research and obesity health disparities research.
Support for research project development through critical review of early proposal drafts, mock study sections, and acquisition of pilot data and funds through the PRIDE small grants program.
Networking opportunities to build professional relationships with a diverse group of researchers, scholars, NIH program officials, and community-based partners at scientific meetings.
Research reported in this publication was supported by the National Heart, Lung, and Blood Institute of the National Institutes of Health under award number R25HL126145. The content is solely the responsibility of the authors and does not necessarily represent the official views of the National Institutes of Health.
Learn more about OHD PRIDE here.
---