Top Stories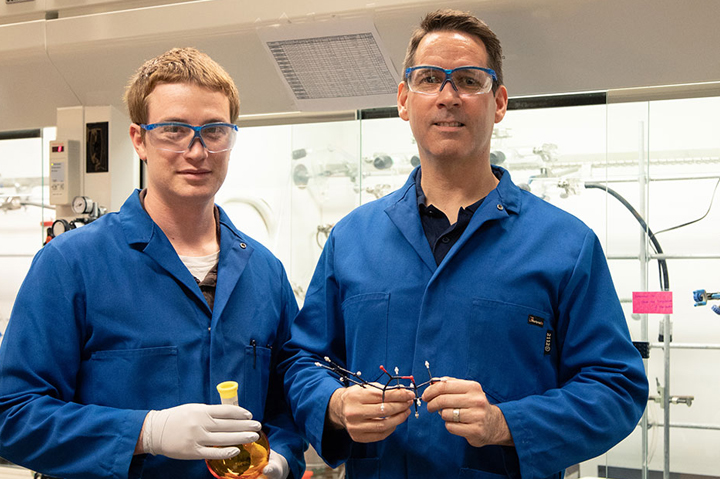 Chiral Oxygen Heterocycles: New Avenues for Drug Synthesis
Don Coltart, associate professor of chemistry in the College of Natural Sciences and Mathematics (right), along with chemistry graduate student collaborators Ettore Rastelli (Ph.D., '17) and Andrew Bolinger (left) developed a synthesis technique that creates new possibilities for drug development.  Read more …
---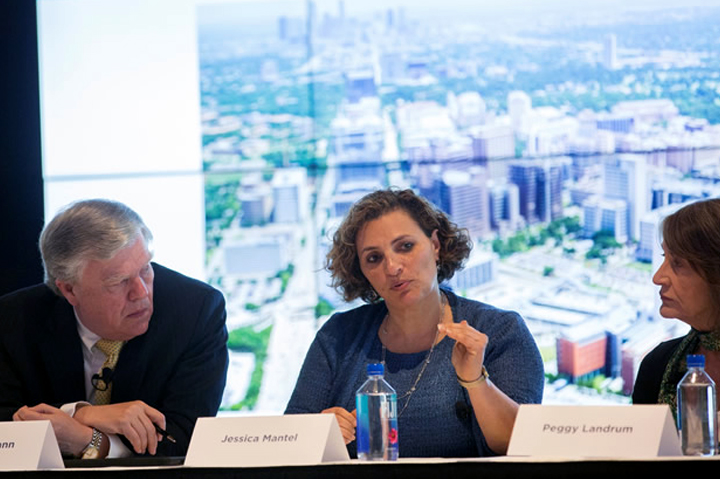 UHLC Professor Shares Thoughts on Health Survey
UH Law Center Professor Jessica Mantel joined health care experts to discuss findings of a national survey showing the top priorities of health care consumers. Mantel, George A. Butler Legal Research Professor and co-director of the Law Center's Health Law & Policy Institute, discussed her thoughts behind ways to cut health care costs and make insurance coverage more affordable. Read more …
---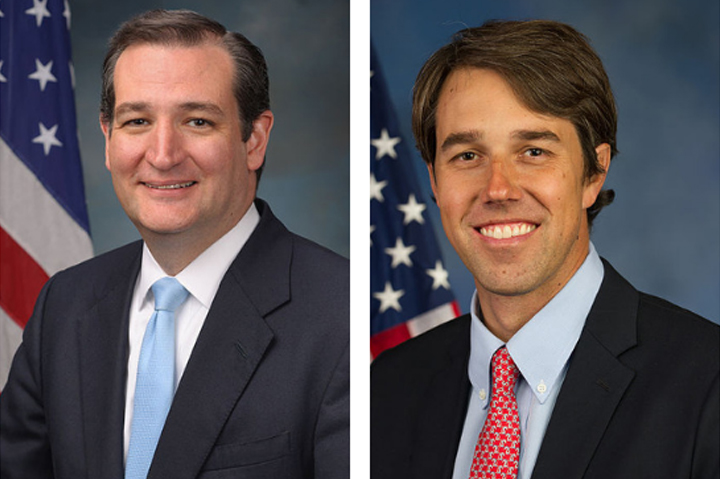 U.S. Senate Debate at UH
UH has the honor to host a debate between U.S. Sen. Ted Cruz and U.S. Rep. Beto O'Rourke of El Paso. The debate, one in a series of three across the Lone Star State, will take place at 6 p.m. Sunday, Sept. 30 in the Student Center Theater and will be broadcast on ABC13 and Univision43. Read more …
---
Healthy Campus Week 2018
Throughout the week of Sept. 24-28, UH will host a Healthy Campus Week. The initiative is designed to encourage the UH community to move their bodies, eat healthy and make time to practice self-care through different stress management strategies such as meditation and yoga. Read more …
---
Faculty & Staff News
At the 2018 President's Excellence Awards Reception, UH President Renu Khator bestowed one of her most prestigious staff awards to Gautam Taneja. Taneja is an information and technology manager for the Hilton College of Hotel and Restaurant Management. He is also earned his master's degree from the UH College of Technology. Learn more.
As part of the College of Education's Personal Early Educational Performance Support, or PEEPS, program the College opened a free food pantry to help students in need. Student success coach Laura Lee works with students to maintain PEEPS Pantry. Read more.
Congratulations to Lyle Tate on being selected as a Certified Appreciative Adviser. Lyle is the program manager for Admissions, Recruiting and Advising for the UH College of Optometry. This selection is a coveted process through the Appreciative Advising Institute. The whole concept of the AAI is student focused and goal oriented and works through six phases of advising: Disarm, Discover, Dream, Design, Deliver and Don't Settle. Learn more.