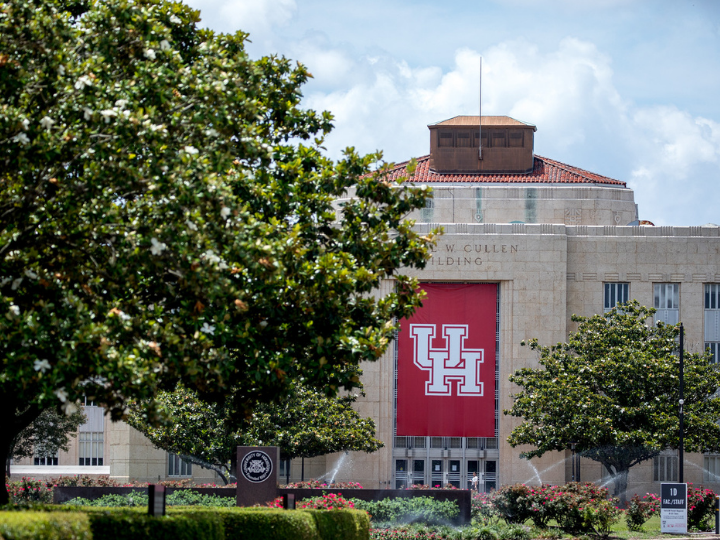 The University of Houston has been ranked among the best in the United States in a number of categories, according to the U.S. News and World Report Best Colleges 2021 rankings. UH earned a top 50 ranking as a "Top Performer for Social Mobility," and also landed on the lists for "Top Public Schools" and "Best Value Schools."
"Once again, the University of Houston has proven itself to be a major player among top ranked universities in the country," said UH President Renu Khator. "The recognition that UH is fulfilling its mission of value and accessibility by producing successful graduates who are upwardly mobile, no matter the economic disadvantages they may have faced, is particularly meaningful."
UH improved its overall ranking among top National Universities by nine spots, to No. 176. Schools in this category offer a full range of undergraduate, master's and doctoral programs and are committed to producing groundbreaking research. Individual undergraduate programs recognized include the Cullen College of Engineering (No. 79), the C.T. Bauer College of Business (No. 81 overall, No. 58 in accounting) and the Wolff Center for Entrepreneurship, which was recognized as a top 15-ranked program.  
"Having our programs recognized nationally year after year is a testament to the hard work of our faculty and staff to ensure student success at all levels," said Paula Myrick Short, UH senior vice president for academic affairs and provost. "Our consistent high rankings also speak to the academic excellence that are a hallmark of our programs."
In this year's rankings, which were released Sept. 14, USNWR examined 1,452 bachelor's degree-granting institutions on 17 measures of academic quality, including graduation and retention rates and academic reputation. Rankings data predates the coronavirus pandemic, so the pandemic's impact on higher education is not reflected in this year's rankings.
2021 U.S. News rankings and lists for UH include:
13 – Best Undergraduate Entrepreneurship Program
48 – Top Performers of Social Mobility
58 – Best Undergraduate Accounting
79 – Best Undergraduate Engineering
81 – Best Undergraduate Business Programs
87 – Top Public Schools
104 – Best Undergraduate Computer Science Programs
106 – Best Value Schools
128 – Best Colleges for Veterans
Listed – Least Debt of National Universities
Listed – Campus Ethnic Diversity
Listed – A+ Schools for B Students
U.S. News & World Report rankings typically rely upon information schools report directly  on their applications regarding tuition, financial aid policies, student body demographics and campus life. For 2021, the publication added new indicators to its overall methodology, including the average amount of accumulated federal loan debt among full-time student borrowers at graduation and the percentage of full-time students in a graduating class who took out federal loans. UH ranked No. 60 for Graduate Indebtedness in the Best National Universities category.  
Changes to the ranking in 2021 include giving less weight to SAT/ACT scores, high school class standing and alumni giving rates. New to the rankings is recognition for schools that excel in other key areas. UH is listed among schools that graduate bachelor's students with the Least Debt among National Universities, schools with the greatest Campus Ethnic Diversity and A+ Schools for B Students.
To see where other universities ranked and learn more about the methodology used, visit the U.S. News & World Report website.
---