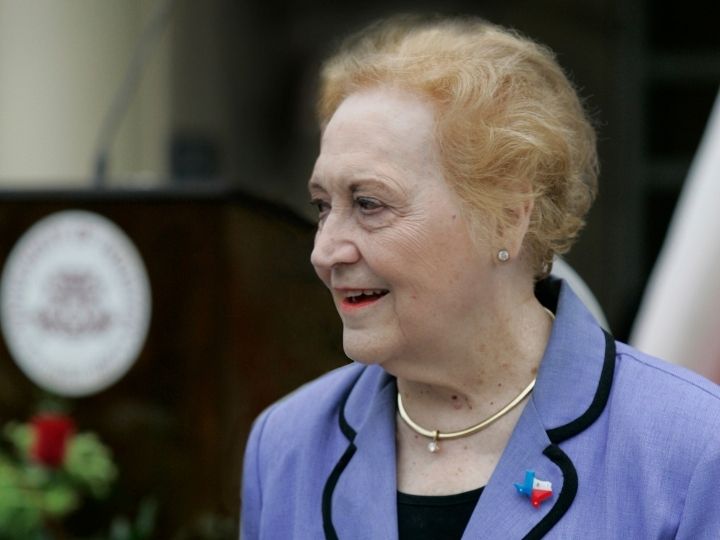 The Hobby School of Public Affairs at the University of Houston is launching the Elizabeth D. Rockwell Center on Ethics and Leadership with a series of lectures and projects focused on health disparities, voter suppression and racial healing.
Paula Myrick Short, senior vice president for academic affairs and provost, said the center builds upon the long-running Elizabeth D. Rockwell Lecture on Ethics and Leadership. The lecture series was established in 2004 with a $6.5 million endowment from the Elizabeth D. Rockwell Foundation, which will also fund the new Rockwell Center on Ethics and Leadership.
"Public policy is most meaningful when it addresses the issues at the core of society," said Sen. Kirk P. Watson, founding dean of the Hobby School. "The Rockwell Center will provide a forum for addressing critical issues such as voting rights, civil rights and racial disparities."
The Rockwell Center will serve as a hub of ethical leadership, scholarship and activity for the University, the city and the state, Watson said, providing a way for academics, business leaders, community members and government and policy officials to work together on timely and substantive issues. The center will also sponsor the Hobby Prizes, with annual awards for best academic paper or article on ethics, leadership and public policy, following a national call. Annual awards also will be given for exemplary acts of courage in ethics and leadership.
Elizabeth D. Rockwell entered UH as a student in 1938 and supported the University until her death in 2011. A noted financial expert in the field of retirement, estate, investment and tax planning, her name is a familiar one on campus. In additional to the Rockwell Lecture and Center, examples of her generosity include the Elizabeth D. Rockwell President's Suite in the Houston Alumni Center, the Elizabeth D. Rockwell Career Services Center in the C.T. Bauer College of Business and the Elizabeth D. Rockwell Pavilion in the M.D. Anderson Library. She also endowed the chairs for the deans of the M.D. Anderson Library, the College of Education and the Cullen College of Engineering.
"Elizabeth Rockwell firmly believed faculty and students at a Tier One university should be immersed in discussions of ethics and leadership," Short said. "The Rockwell Center for Ethics and Leadership will ensure those discussions remain robust and are aimed at providing concrete solutions."
The center will be led by Daniel Engster, a professor at the Hobby School whose work focuses on political philosophy, ethics and family policy. An ambitious agenda of lectures, seminars, visiting professorships and a scholarship-in-residence program has been planned, and Engster said the center will also sponsor programs and scholarships for students.
The Hobby Prizes include:
The Hobby Prize for Best Article in Ethics, Leadership, and Public Policy, with an award of $12,000 for best published article in the field. There will be a $3,000 award for honorable mention.
The Hobby Prize for Ethical Leadership, with one or more annual awards of $12,000 for ethical leadership in public policy to an individual or organization for contributions that benefit people in the greater Houston area.
A series of "think and do" luncheons – designed to be held over Zoom for the fall semester – will focus on voting and voter suppression, housing and health and healthcare. Aimed at both UH students and community members, they are designed to spark discussion that can lead to action.
The goal, Engster said, isn't a top-down approach with the center and affiliated experts determining a course of action.
"We want to build on the strengths of communities and find what role we can play in supplementing and uniting different groups," he said. "We can talk about how history can help us understand the current problems and the solutions being proposed, but at the end, we need to ask, What are your responsibilities? What can you do to address this issue?"
---