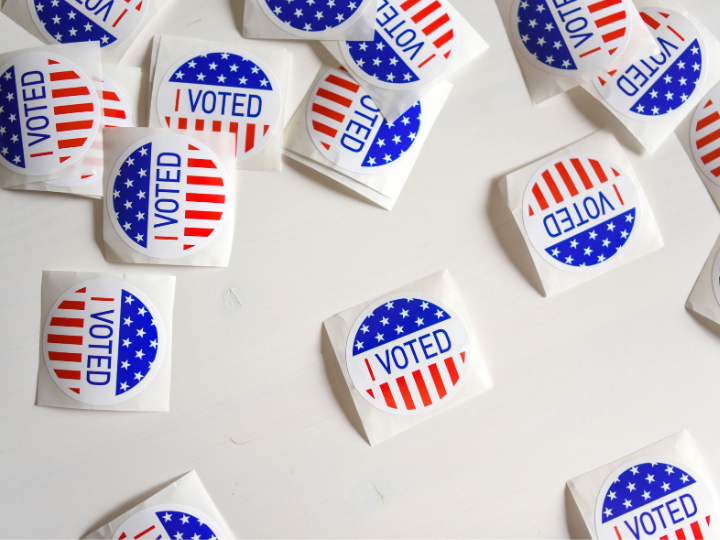 President Donald Trump is leading Democratic presidential nominee Joe Biden by more than five points among likely voters in Texas, according to a poll released Monday by the Hobby School for Public Affairs at the University of Houston.
The poll, conducted between Oct. 13 and Oct. 20, found 50% of voters said they already had or will vote for Trump, while 44.7% said they had or will vote for Biden.
Trump and running mate Mike Pence carried Texas by nine points in 2016.
The Republican edge held for statewide contests down the ballot, including for U.S. Senate, Texas Railroad Commission and three statewide judicial races covered by the poll.
"Record turnout in early voting clearly shows the state's Democrats are energized, but at least at the top of the ticket, that enthusiasm appears unlikely to overcome the Republican advantage among men, Anglos and older voters," said Renée Cross, senior director of the Hobby School. "In fact, we found the Republican candidate leading by wider margins in statewide races farther down the ballot."
Among the findings:
More than 40% had already voted at the time of the poll. Biden held a substantial edge among those voters, leading Trump 59% to 39%. Almost two-thirds of those who plan to vote on Election Day said they will vote for Trump.
Incumbent U.S. Sen. John Cornyn leads Democratic challenger MJ Hegar 48.9% to 41.6%.
Republican Jim Wright is leading in the race for an open seat on the Texas Railroad Commission, with 46.8% of the vote; Democrat Chrysta Castañeda has 38.4%.
Biden holds a slight edge among women, 49.5% to 46%. Trump is preferred among men by a notably larger margin, 54.3% to 39.5%.
While 63% of Anglos support Trump, and 87% of African-American voters back Biden, the gap is narrower among Latino voters: 56% support Biden, and 38% back Trump.
Republican Nathan Hecht leads Democrat Amy Clark Meachum 47.5% to 40% for Texas Supreme Court chief justice. For Supreme Court Justice Place 6, Republican Jane Bland leads Democrat Kathy Cheng 49.2% to 40.1%.
Republican Bert Richardson leads Democrat Elizabeth Davis Frizell 48.2% to 38.3% for Texas Court of Criminal Appeals Judge Place 3.
The full report is available on the Hobby School website.
Mark P. Jones, a research associate at the Hobby School and a political science professor at Rice University, said the poll is a reminder that neither party can take the Latino vote for granted, especially in Texas.
"Almost 40% of Latino voters in Texas support President Trump, and almost 35% support John Cornyn for U.S. Senate," Jones said. "Texas Latinos tend to be more conservative as a group than in some other states, and candidates clearly must earn their votes."
The poll also highlighted the role the state's independent voters will play in the election.
Independents support Trump over Biden by more than 17 points; they favor Cornyn over Hegar by more than 20 points.
Younger voters, on the other hand, overwhelmingly back Democratic candidates. Generation Z and Millennial voters, those roughly ages 18-39, prefer Biden over Trump 54.3% to 36.5%. In the Senate race, they support Hegar over Cornyn 50% to 33.2%.
Democratic vice presidential nominee Kamala Harris is decidedly unpopular with Texas voters – 48% view her "very unfavorably," while almost two-thirds, or 64%, said they believe that, if Biden and Harris are elected, she will have more influence than the four most recent vice presidents have wielded.
In addition to Cross and Jones, researchers on the project include Pablo M. Pinto, director of the Center for Public Policy at the Hobby School, Hobby research associate Savannah Sipole and post-doctoral fellows Yewande Olapade and Agustín Vallejo.
The survey was conducted by YouGov for the University of Houston Hobby School of Public Affairs between Oct. 13 and Oct. 20. 1,000 registered voters were interviewed. The survey has a margin of error of +/- 3.1%.
---