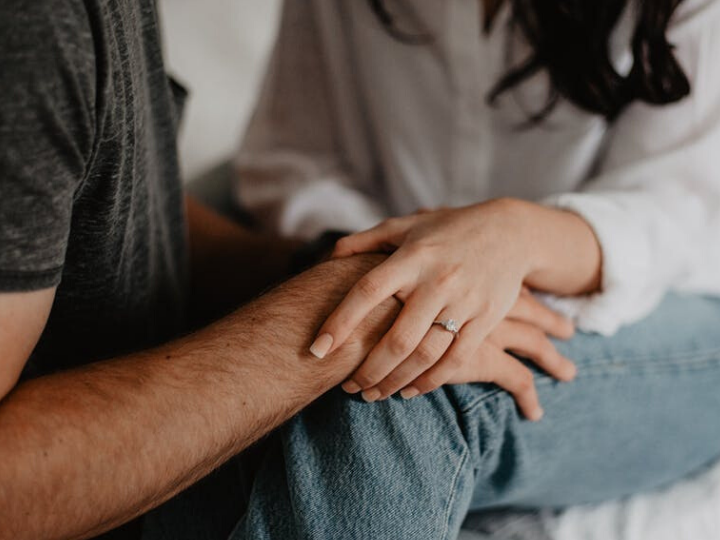 Mandates to stay home during the COVID-19 crisis should be a recipe for family bonding and the joys of togetherness, but according to John P. Vincent, professor and director of the Center for Forensic Psychology at the University of Houston, it could have the opposite effect.
Relationship experts know that in healthy couple and family relationships there is a balance of time together and time apart. 
"Most relationships settle into a comfortable pattern where partners and family members move in and out of each other's proximity in a seamless manner," Vincent explained. "Time apart through work, school, individual pursuit and social interaction gives family relationships much-needed breathing room. However, when that pattern is disrupted because partners are forced to work at home and children are pursuing their studies online instead of at school, the opportunities for alone time are diminished and inevitable tensions can occur. Minor irritants can lead to escalating conflict."
Vincent says for couples and families who already struggled before the current crisis, he often sees the double whammy of the tensions that were already present being exacerbated by new stressors created by forced togetherness. 
Vincent offer the following tips to couples and families to minimize tension: 
Acknowledge that time alone can be healthy and normal.  Rather than perceiving a partner's wish to be alone as rejection, recognize that we all need solitude. Some people need it more than others. 
Create healthy opportunities to be apart. Going on a walk by yourself or a trip to the grocery store can give partners and family members a welcome break from one another. 
Recognize that you may be overly sensitive to small irritants. Cut each other some slack – work on letting the small stuff slide.  Accepting each other's quirks as just "who they are, god love 'em" as opposed to criticizing them goes a long way toward dissipating negative emotional energy. 
Look for ways to be constructive.  Good relationships rest on the idea that each person takes responsibility for doing their part to promote harmony.  Look for ways to be helpful, appreciative and engaged.  Others will take notice and may reciprocate. 
Acknowledge the positive actions of others. Rather than focus on what partners and family members do that bug us, look instead at all the wonderful things they do to spread joy and make a stronger team. 
Own up when you mess up.  We all fall prey to lapsing into actions that are counterproductive and some of us can be downright mean and nasty. When you catch yourself being critical or negative: stop, take stock, apologize (sincerely) and strive to make amends.
Use time out to stop the escalation of conflict. Couples therapists recommend that when conflict starts to escalate, either partner can call a time out.  Get apart, avoid ruminating about what just happened and ask yourself, "What is my contribution to this conflict, and what can I do to fix it?"  Wait at least 30 minutes or longer until the heated emotions have calmed down.  Mindfulness, deep breathing and other soothing techniques can help.  If there is a need to revisit the issue (often there isn't), try again to have a constructive level-headed discussion.  If escalation resurfaces, call another time out and work harder at what you can do make headway.
Improve the quality of time together.  In addition to looking for healthy ways to be apart, put some energy into making the time together more enjoyable.  Fix a special dinner.  Do a creative family project.  Plant a garden.  Watch your favorite movies.  When being together, make it count. 
---