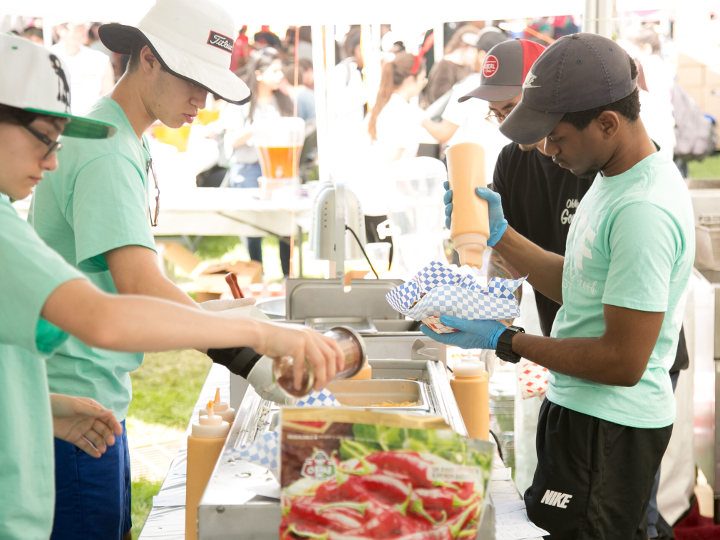 The University of Houston has received the 2019 Entrepreneurial University Award from the Deshpande Foundation. The award, announced Tuesday evening, recognizes work by the Cyvia and Melvyn Wolff Center for Entrepreneurship at the C.T. Bauer College of Business.
The award, the top honor bestowed by the foundation, reflects the all-encompassing nature of the entrepreneurship program, which draws students from around the university to its courses and offers both a certificate and an undergraduate degree. University officials say the program is uniquely positioned to boost Houston's efforts to create an innovation ecosystem by building the city's entrepreneurial workforce.
Students who have taken entrepreneurship classes at UH within the past decade have started 1,006 businesses, with identified funding of just over $238 million, said Ed Blair, chairman of the Department of Marketing and Entrepreneurship.
The Deshpande Foundation, based in Massachusetts, supports entrepreneurship and innovation in the United States, Canada and India, including offering annual awards for university programs. The winners were announced at the Deshpande Symposium for Innovation and Entrepreneurship in Higher Education, held at the University of Massachusetts Lowell. 
Dave Cook, director of the Wolff Center, said entrepreneurship is crucial for the nation's future. "It's the future of business," he said. "Seventy percent of all jobs created in this country are the result of entrepreneurial endeavors. Innovation, the ability to solve problems, are part of the can-do spirit of our country, and it's a critical part of our future because change is occurring so rapidly."
UH received the Excellence in Student Engagement award and was a finalist for the Excellence in Curriculum Innovation award in 2018. Northeastern University received the top award that year.
Paul A. Pavlou, incoming dean of the Bauer College, noted that Bauer and the Wolff Center long have been known for innovative work in entrepreneurship.
"Over the past decade, the Wolff Center's reputation as one of the nation's leading entrepreneurship programs has grown tremendously, and this award from the Deshpande Foundation reinforces that Bauer College is empowering students to innovate through a world-class program that emphasizes experiential learning and personalized attention by dedicated mentors," Pavlou said.
Wolff Center students spend much of their time outside the classroom, creating business plans and, often, launching their own businesses. In addition to UH faculty – most faculty teaching in the program have entrepreneurial experience – more than 400 mentors from the business world have worked with Wolff Center students.
The undergraduate program has been ranked No. 1 or No. 2 in the country by the Princeton Review for eight of the past 11 years. But Blair said what really sets the Wolff Center apart is the sheer volume of students who participate in its programs, as well as the variety of those programs: about 2,500 UH students take at least one entrepreneurship course every year, and more than 700 complete the multicourse certificate program.
---