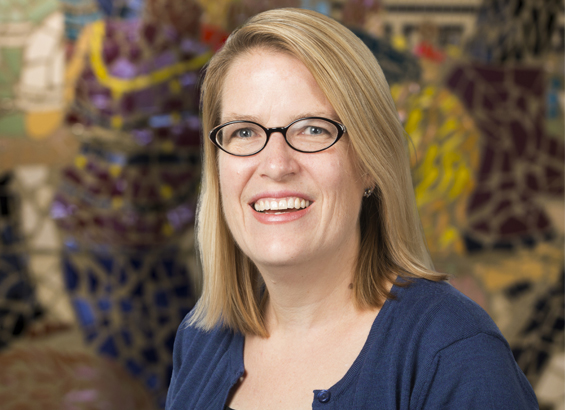 Whether you've suffered from anxiety, bipolar disorder, explosive anger or any mental health condition, chances are you have your own opinion – based on personal experiences – about what caused it, how to best manage it and what resources are available to help. Understanding and respecting how young people make sense of their symptoms, or the story they tell themselves about their condition, can be a valuable tool for mental health professionals to improve treatment, according to a first of its kind study.
Researchers from the University of Houston, New York University and others examined "mental health narratives" among marginalized young adults (18-25), defined by the Institute of Medicine as young people that experience additional challenges in the transition to adulthood including poverty, reliance on safety-net systems of care, disabilities and young parenthood. These circumstances can make this already complicated time— when the onset of serious mental illness is more likely to occur— especially challenging. Half of all chronic mental illness begins by age 14 and three-quarters by age 24, according to the National Alliance on Mental Illness (NAMI).
"These marginalized young people are at risk by no fault of their own, and need to be heard to get the help they need," said Sarah Narendorf, assistant professor at the UH Graduate College of Social Work and study co-author. "Understanding their stories helps mental health professionals get the entry points necessary to address a condition and design interventions before it escalates to a crisis situation."
The study, recently published in the "American Journal of Orthopsychiatry" and forthcoming in the "Journal of the Society of Social Work and Research," finds that improving mental health for young people will require many changes, including training providers to closely consider these narratives while assessing symptoms and developing treatment plans. The research team believes this is critical to keep young adults engaged and invested in their own healing.
The concept of "illness narratives" is more commonly used for treating chronic physical illnesses. However, lead study author Michelle Munson of the NYU Silver School of Social Work, has been researching "mental health narratives" for about a decade.
"There are particular aspects of mental health that make narratives related to mental health stand out, notably the discrimination associated with having a mental illness, or what some folks call 'stigma,'" said Munson. "This is an integral component of how someone makes sense of their symptoms and whether they identify with or reject a label such as a diagnosis of depression or bipolar disorder that they have received."
The researchers hope their findings will lead mental health practitioners to spend less time labeling a condition and more time connecting with the individual so the patient remains engaged in treatment. The consequences of not addressing mental health have repercussions throughout society. Not only do individuals living with serious mental illness face an increased risk of having chronic medical conditions, it costs America more than $193 billion in lost earnings per year, according to NAMI.
"A lot is at stake," said Narendorf. "In both New York and Houston, where we conduct our research, scores of young adults who need help do not get it."
---