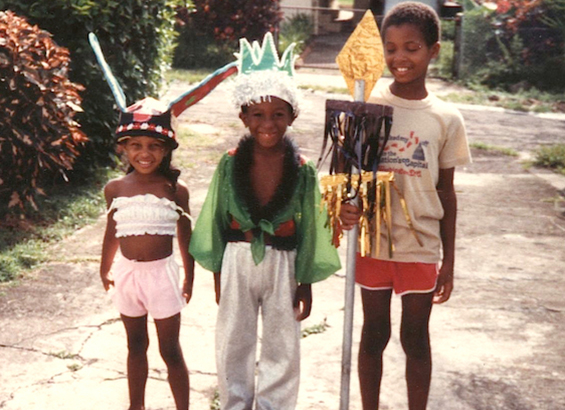 In celebration of Black History Month, the University of Houston is hosting a screening of "The House on Coco Road" from 5:30-7:30 p.m., Tuesday, Feb. 6 at Dudley Recital Hall. The film is based on the life of the movie's director, Damani Baker, who will take questions from the audience following the screening. The event is free and open to the public.
"The House on Coco Road" tells the story of Baker and his family who moved from Oakland, California to Grenada in the early 1980s only to be caught up in the 1983 U.S. invasion of Grenada. Baker is thrilled to share his film with UH students and hopes it will spark a healthy conversation and inspire the next generation of change makers.
"'The House on Coco Road' is not a film about how terrible things are, but rather an invitation to imagine the often inconceivable," he said. "The simplicity of another way to live doesn't have to be a dream, but a reality if we see that potential in others and in ourselves. For me, Grenada let me in on a secret: we are beautiful, powerful and can change anything we want."
The film is distributed by ARRAY, a film distribution and resource collective founded by acclaimed filmmaker Ava DuVernay. DuVernay, who directed the Martin Luther King Jr. biopic "Selma," was the first black woman nominated for a best director Golden Globe. She also serves as creator and co-executive producer alongside Oprah Winfrey on the hit television series "Queen Sugar". Her next project, "A Wrinkle in Time," reportedly has a budget of $100 million, making DuVernay the first woman of color to direct a live-action film with a budget of that size.
WHAT: Screening of "The House on Coco Road"
WHO: UH English Department and African American Studies Program and Martha Gano Houstoun Endowment.
WHEN: 5:30-7:30 p.m., Tuesday, Feb. 6
WHERE: Dudley Recital Hall, First Floor of the Fine Arts Building (click here for map)
---