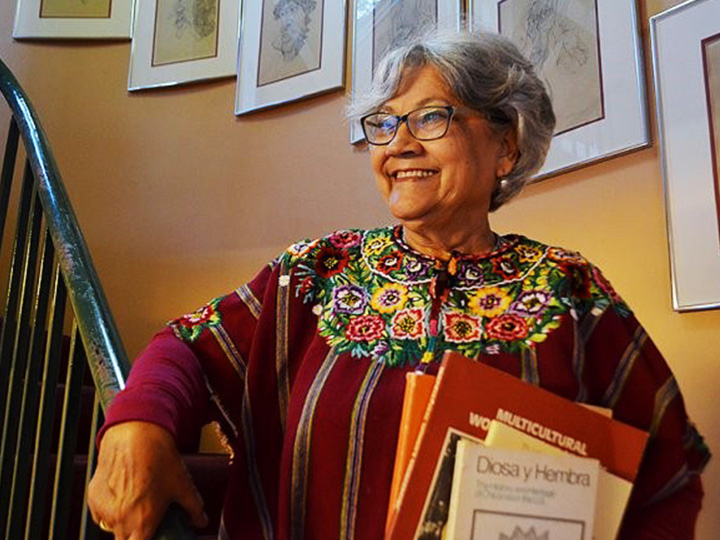 Four iconic figures in the American feminist movement will be at the University of Houston for the 2017 John P. McGovern Endowed Lecture in Family, Health and Human Values Monday, Nov. 6 at Cullen Performance Hall. The lecture begins at 6 p.m., followed by a roundtable discussion.
Martha Cotera will deliver the keynote address at the lecture, which is part of a two-day conference commemorating the 40th anniversary of the 1977 National Women's Conference.
Panelists including Gloria Steinem, Melba Tolliver and Charlotte Bunch will discuss the significance and their participation in the historic event, which was held in Houston.
"Cotera's lecture brings to light the incredible outpouring of grassroots involvement in the National Women's Conference nationally," said Nancy Beck Young, professor of history at UH. "It was not an easy feat to get all kinds of women with different backgrounds and interests to come together and successfully create a highly technical and varied federal policy agenda."
The event is free and open to the public. RSVP is requested. Click here to register.
WHAT:    2017 UH McGovern Lecture commemorating 40th anniversary of the National Women's Conference and roundtable discussion
WHO:      Women's rights activists Martha Cotera, Gloria Steinem, Melba Tolliver and Charlotte Bunch
WHEN:     6-8 p.m., Monday, Nov. 6
WHERE:   UH Cullen Performance Hall, 4800 Calhoun Road, Houston, TX 77004 (click here for map)
MEDIA CONTACT: Sara Tubbs: 713.743.4248 or sstubbs2@uh.edu 
The McGovern Lecture is hosted by the College of Liberal Arts and Social Sciences, History Department, Center for Public History, Women's, Gender, & Sexuality Studies, the Carey C. Shuart Women's Archive and Research Collection, Hispanic Research Collection and Houston Public Media.
---