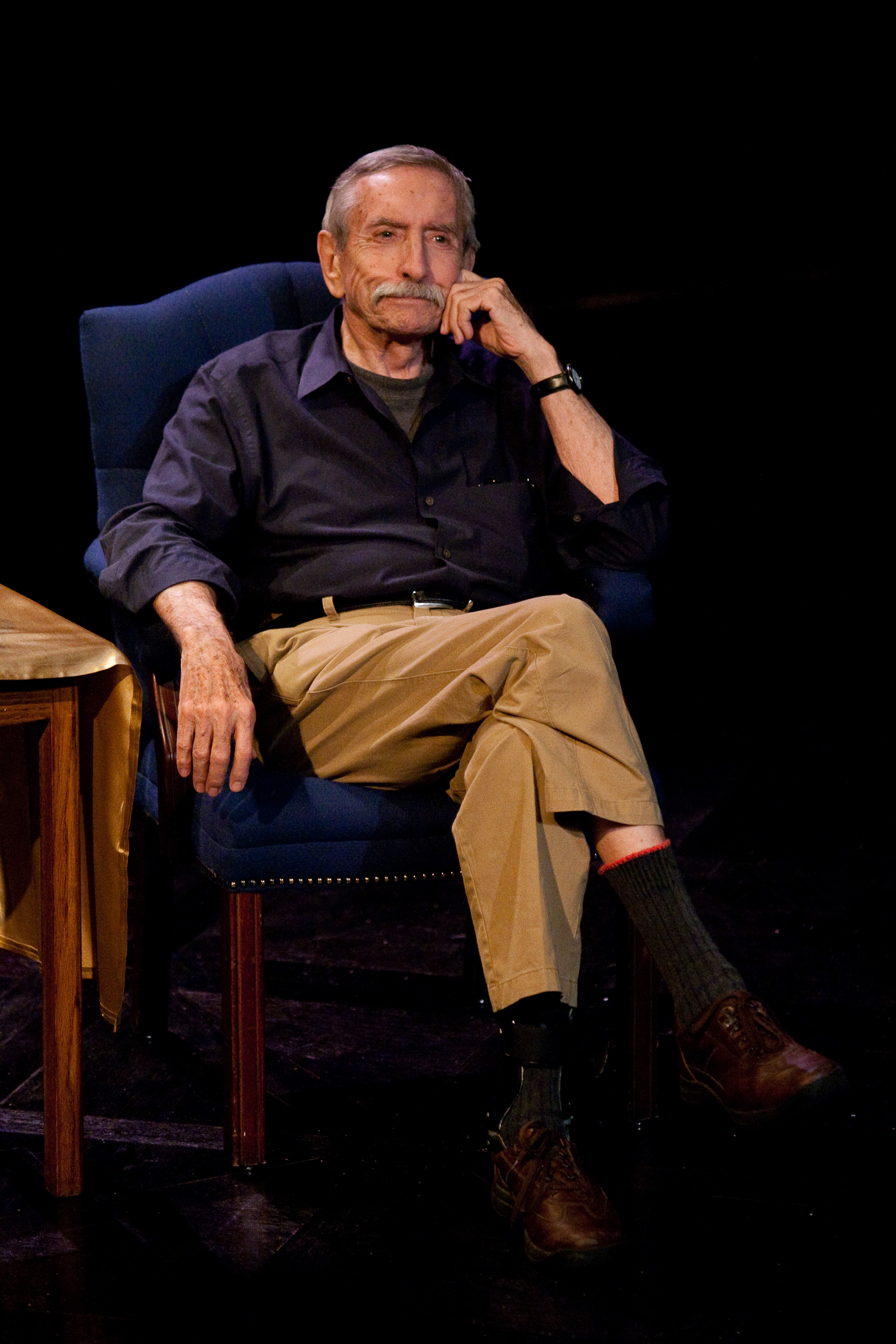 The world knew him as a three-time Pulitzer Prize recipient and Tony Award winner—the wordsmith behind classic plays such as "The Zoo Story," "Who's Afraid of Virgina Woolf?" and "A Delicate Balance," but University of Houston students have long known Edward Albee as a passionate educator, intent on his students honing their intuitive instincts and learning their craft.  Albee, a distinguished professor at the University of Houston, died Sept. 16 at the age of 88.
"We are grateful for the years Edward Albee spent with the University of Houston," UH President Renu Khator said. "Through classes and workshops, he shared his creative insights with young writers eager to transfer their stories from the page to the stage.  We are proud to say that, through his leadership, we've been able to leverage the arts as an engine to drive innovation and excellence."
Albee first joined the UH School of Theatre & Dance faculty in 1989. He oversaw the school's annual playwriting workshop until 2003 when personal obligations took him back to his home in New York full time. He officially left the university in 2006. He returned in 2009 as a UH distinguished professor of playwriting, teaching playwriting curriculum to graduate theater and creative writing students. 
Albee was a three-time Pulitzer Prize recipient (for "A Delicate Balance" in 1967, "Seascape" in 1975 and "Three Tall Women" in 1994) and a Tony Award winner (for 2002's "The Goat, or Who is Sylvia?"). In 2005, he received a special Lifetime Achievement Tony Award.
---