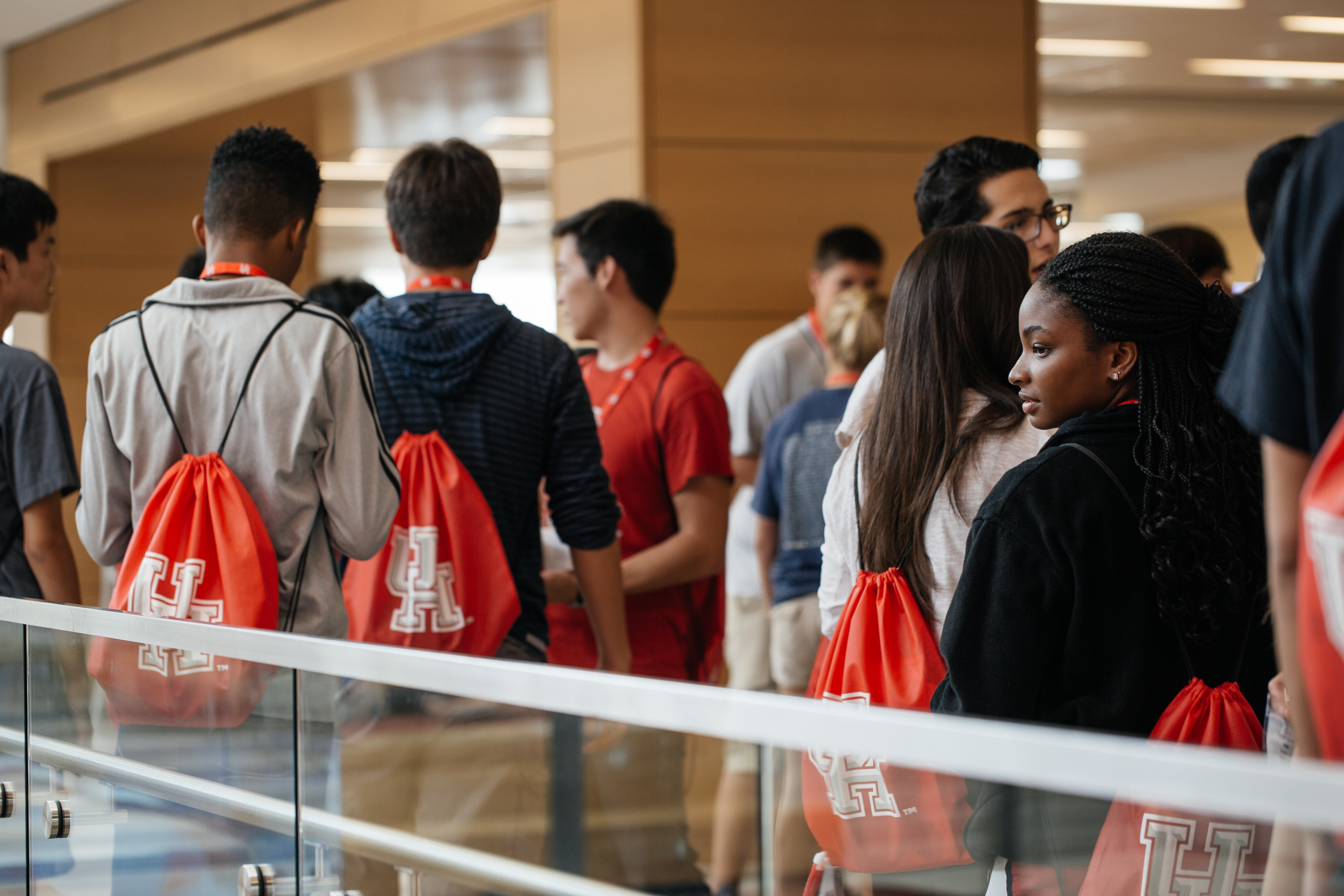 The University of Houston is experiencing record enrollment, with a fall 2016 headcount of 43,797 students — an increase of 2. 5 percent over last fall. In addition to new students, 103 new faculty joined UH this fall, including five members of the prestigious National Academies.
"Our record enrollment and ability to attract world-class faculty are indications of the University of Houston's dedication to student success as well as our rising reputation, both academically and athletically," said UH President Renu Khator. "We continue to have high hopes and ambitious objectives for our University, and I welcome all of the new Cougars who have joined us on this journey."
While UH is growing, it is also maintaining its diverse makeup, with no single ethnicity in the majority. Hispanic students make up 29 percent of the student body, followed by whites (26.8 percent), Asian Americans (20.5 percent) and African-Americans (9.7 percent).  UH is ranked No. 2 in diversity in the "national university" category by U.S. News and World Report. 
"We take great pride in our diverse student population and we believe the competencies our students gain through diverse student engagement experiences prepare them to thrive personally and professionally in a global society," said Richard Walker, vice chancellor/vice president for student affairs and enrollment services.
More than 4,400 UH students are freshmen. Increasingly, first-time college students are choosing to participate in UHin4, a comprehensive plan for on-time graduation in four years. UHin4 includes a fixed-rate tuition program and offers students resources to pursue a clear path to graduation. Students must complete at least 30 credit hours the first year. This fall, nearly 70 percent of the freshman class signed up for UHin4, which is offered to first-time freshmen enrolling in the summer and fall semesters. UHin4 launched in fall 2014.
"Students participating in UHin4 have higher GPAs and retention rates — these are clear indications that the program is effective, which is encouraging to students and to the University," said Paula Myrick Short, senior vice chancellor/senior vice president for academic affairs and provost for UH. "The academic progress of our incoming freshman has improved over the past two years, and I fully expect it to have a positive impact on graduation rates." 
The UH colleges that are seeing the most enrollment growth this fall are the Graduate College of Social Work, which is experiencing a 20.8 percent increase in enrollment, followed by the College of Technology, which is up 9.4 percent. Overall, the College of Liberal Arts and Social Sciences remains UH's largest college, with almost 11,000 students, following by the College of Technology (6,300), C.T. Bauer College of Business (6,100) and the College of Natural Sciences and Mathematics (5,500).  UH also opened the College of the Arts this fall, with an enrollment of more than 1,500 students. The College of the Arts brings together UH's performing and visual arts entities.
The official enrollment figures are recorded on the 12th day of classes, which was yesterday (Sept. 7).
---