Violence in the name of religion has existed long before the names of ISIS or Al Qaeda became familiar. Today, the issues of faith and extremism even have become part of the 2016 presidential election season debates and discussions.
Professor Emran El-Badawi, director of the University of Houston Middle Eastern Studies program, will moderate a discussion that seeks to understand the relationship between religion and extremism.
"Between Faith and Extremism: An Interfaith Conversation" is planned from 6:30 to 8:30 p.m., Wednesday, March 9 at the Hilton Houston Post Oak. Registration begins at 6 p.m. Participants also may register online.
The discussion will feature Rabbi Reuven Firestone, Professor of Medieval Judaism and Islam at Hebrew Union College in Los Angeles, and Imam Feisal Abdul Rauf, imam of the "Ground Zero Mosque" in New York City and chairman of the Cordoba Initiative dedicated to improving relations between Muslims and non-Muslims.
"This is a rare and timely discussion with these two scholars," El-Badawi said. "It is an opportunity to learn about these faith traditions and understand the humanity at the heart of both."
Among topics to be discussed:
The relationship between faith and extremism
The Palestinian-Israeli conflict
The transformation of  9/11 anxiety to fear of Muslim Americans
Imam Rauf and Rabbi Firestone also will sign copies of their books "Defining Islamic Statehood, (2015)" and "Holy War in Judaism, (2012)," respectively.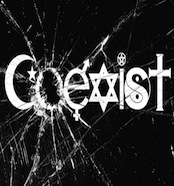 The event is sponsored by the World Affairs Council of Greater Houston and the Boniuk Institute for the Study and Advancement of Religious Tolerance, Rice University.
WHO: UH Professor Emran El-Badawi, Imam Feisal Abdul Rauf, Rabbi Reuven Firestone
WHAT: Between Faith and Extremism: An Interfaith Conversation
WHEN: 6:30 to 8:30 p.m., Wednesday, March 9
WHERE: Hilton Houston Post Oak, 2001 Post Oak
---