This fall, the University of Houston System Board of Regents will have a new student voice. UH senior Joshua Freed recently was appointed to the board by Texas Gov. Greg Abbott. He officially will be sworn in during the board's Aug. 25 meeting.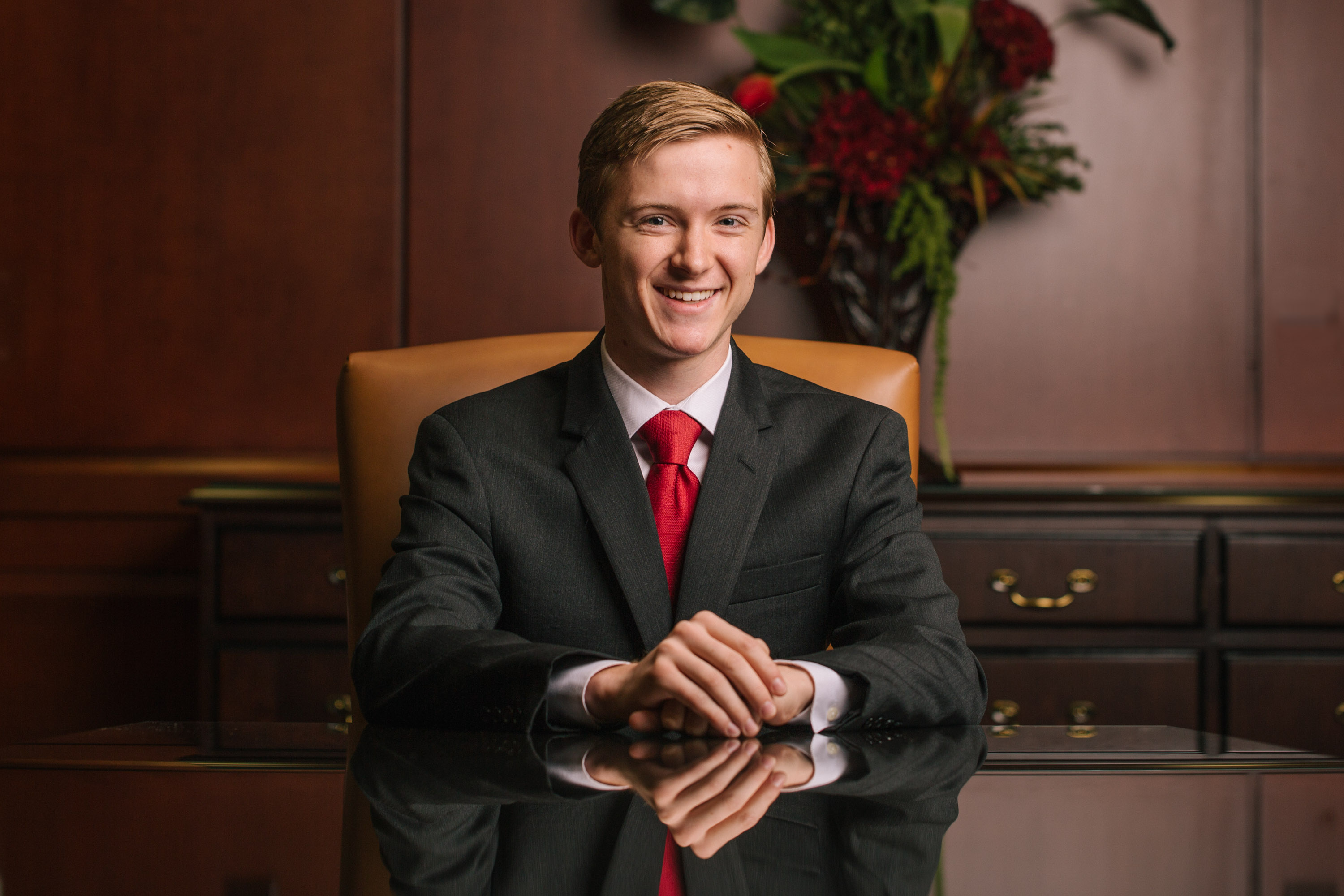 A native of Cypress, Texas, Freed is an Honors College student double majoring in economics and political science, with minors in Chinese studies, classics and Phronesis. He is a member of UH's Speech and Debate team and serves the Student Government Association as speaker of the senate. Freed has participated in the Summer Undergraduate Research Fellowship program and earned a Provost Undergraduate Research scholarship. Additional academic honors include a Tocqueville Forum Research Grant. He serves as a resident assistant for UH Student Housing and Resident Life.
As a member of the Speech and Debate team, Freed and teammate Tanweer Rajwani reached the finals of the Lafayette Debates, earning a study tour of Paris. He also earned first place in the Fourth Annual Douglas B. Rogers Conditions of a Free Society Essay Competition, hosted by St. Vincent's University.
 "Although it's challenging, my goal as Student Regent is to carefully and clearly articulate how the decisions made by the board might affect the students now and how the student experience might change as the next generation of students come in the doors, especially because of how diverse those experiences and students can be," Freed said.
Freed said his work with different campus organizations helped prepare him for his position on the board. His experiences with the Honors College, however, have sparked critical thinking abilities that will be an asset when representing UHS students.
"This position is going to challenge my ability to adopt a more complex perspective of the university, my ability to question and think critically, and my ability to clearly articulate that perspective and those questions," Freed said. "Luckily, the Honors College prepares everybody who walks through their doors to do the same."
His experience as a Resident Assistant has provided him with an inside perspective on their needs, concerns and challenges, he added.
"It's the most enriching challenge of empathy and perspective," he said. "I think all of the individual stories I've heard from my residents are going to be invaluable in thinking about how the board's actions can affect students."
Freed recently concluded an internship with the Smithsonian Institution in Washington D.C., where he researched 14th and 15th century Ming Dynasty art and literature.
Freed succeeds Garrett Hughey, who served as Student Regent during the 2015 – 16 academic year, and will become the 11th Student Regent to serve the UHS Board. He will serve as Student Regent through May 31, 2017. In 2005, then-Texas Gov. Rick Perry signed legislation directing each public university's board of regents to include one non-voting student member. In 2007, Perry also signed legislation creating a student representative position on the Texas Higher Education Coordinating Board.
---