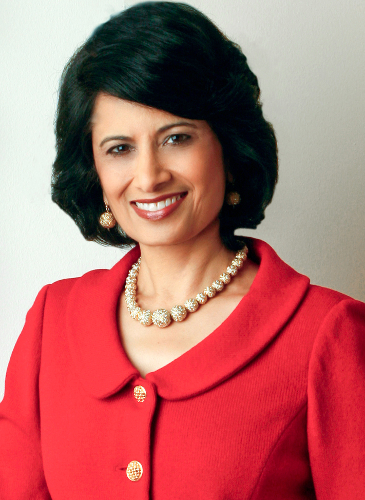 Renu Khator, chancellor of the University of Houston System and president of the University of Houston, will be inducted into the Texas Women's Hall of Fame.
Gov. Greg Abbott announced the 2016 inductees Thursday.
"I am honored to welcome these five extraordinary women into the Texas Women's Hall of Fame," Abbott said. "Whether in public service, the arts, business or education, these leaders have inspired generations of Texans to reach new heights, achieve new goals and elevate the Lone Star State."
The Texas Women's Hall of Fame honors native or current Texas residents, living or deceased, who have made significant contributions to the state. The honorees are selected by a panel of judges after Texas residents submit nominations.
"This honor must be shared with my family members, who have given me such support over the years, and with the University of Houston, which provided me with an opportunity to fulfill my dream of leading a great institution of higher learning," Khator said. "I am flattered and humbled to be included with these accomplished and remarkable women."
In addition to Khator, 2016 inductees include aviation pioneer Emma Carter Browning, who died in 2010; entrepreneur Susie Hitchcock-Hall, founder of Susie's South Forty Confections in Midland; Ginger Kerrick, division chief of the Flight Operations Directorate Integration Division at NASA's Johnson Space Center, and Grammy Award-winning Latin recording artist Selena Quintanilla, who died in 1995.
The 2016 induction ceremony is set for Oct. 21 on the campus of Texas Woman's University in Denton.
Appointed in 2008, Khator is the first Indian immigrant to head a comprehensive public research university in the United States and the first female chancellor of a Texas higher education system. In announcing her selection for the Hall of Fame, the governor's office noted that UH earned Tier One status and has seen record-breaking research funding, enrollment and private support during her tenure.
She also has been named to serve as the American Athletic Conference representative on the NCAA Division 1 Presidential Forum and is chair of the Federal Reserve Bank of Dallas Board of Directors. She is a member of the Council on Foreign Relations and several Houston-area boards and recently served as chair of the American Council on Education.
---