Thirty five years ago, the Houston Cougar football team celebrated its Cotton Bowl victory over the Nebraska Cornhuskers; the Houston oil bubble was about to burst and a new literary force began its journey to showcase U.S. Hispanic authors, poets and essayists. 
Arte Público Press (APP), the nation's oldest publisher of contemporary and recovered Hispanic literature in the U.S., is celebrating its 35th anniversary.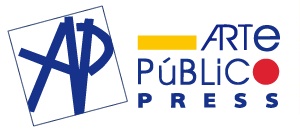 "When we started, there were three, maybe four publishers of note," said Nicolás Kanellos, University of Houston Brown Foundation Professor of Hispanic Studies and director of Arte Público Press. "Today, we are the largest Latino publisher in the country."
Kanellos says APP began as a literary magazine—"Revista Chicano-Riquena"—distributed at festivals and picket lines.  Born out of the civil rights movement of the 1970s and the movement for ethnic studies, the magazine grew in readership.
"Back then, there were hardly any books by Latino authors available, so many used our magazine in classes. By '79 we had a subscription base of about 5,000," Kanellos said. "Our roots were firmly established in the need for us to recover our culture, promote it and make it accessible. We thought, if they're using our magazine as books, we can publish books. So in '79 we started Arte Público Press."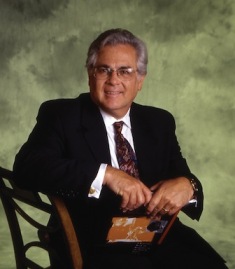 Now located at the Energy Research Park at the University of Houston, APP has introduced Latino authors who have become well-known to mainstream readers: Tomás Rivera ("y no selo trago la tierra/And the Earth Did Not Devour Him"), Victor Villaseñor ("Rain of Gold"), Luis Valdez ("Zoot Suit and Other Plays"), Pat Mora ("Chants") and Sandra Cisneros ("The House on Mango Street"), with translations available in English, Spanish, Serbian, Chinese, Hindi and many European languages.
Many APP books and authors have been honored with awards, such as Myers Human Rights Book Award, Before Columbus Foundation American Book Awards, PEN Award, Southwest Book Awards and the Premio Aztlán.
 "Part of our mission has always been to open a space for Latino literature in the U.S. in English and Spanish, as well as abroad," he said.
More than 600 books have been published by Arte Público Press, which now includes Piñata Books for children and young adults and the Recovering the U.S. Hispanic Literary Heritage project, which finds, preserves and disseminates the literary and historical legacy of Hispanics in the U.S. from colonial times to 1960. To date, essays, autobiographies, historical and journalistic writings, novels, diaries and letters have been integrated into textbooks and curriculum from kindergarten to high school to college. 

Additionally, APP has received support from the National Endowment for the Arts, Mellon Foundation, Rockefeller Foundation and the Texas Commission on the Arts, to name a few.
As APP looks to the future—the corporate business of publishing that wraps legal rights from books to movies, here and abroad—Kanellos recalls the humble beginnings of their great success.
"It was very much a community thing, a grassroots thing.  All the Latino groups together," he said. "Our beginnings were a very modest, humble kind of thing, but we always had the vision of it being national." 
---