The University of Houston School of Theatre & Dance has long connected students with professionals from the theater world. From acclaimed actors to award-winning playwrights, the school frequently hosts top talents who share industry insights.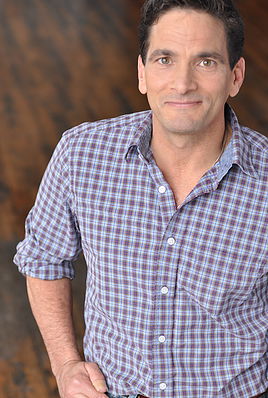 This week, the School of Theatre & Dance Distinguished Speaker Series kicks off with noted actor, author, playwright and director James "Jim" DeVita. DeVita will participate in a live Q&A at 6:30 p.m., Jan. 29 at the Lyndall Finley Wortham Theatre (Entrance 16 off Cullen Boulevard). Sara Becker, assistant professor of theatre, will moderate the discussion.
DeVita has an extensive acting resume, primarily filled with lead roles in Shakespeare classics ("Henry IV," "Twelfth Night," "King Lear," "Romeo and Juliet," "Measure for Measure" and several others). Other plum parts include Estragon in "Waiting for Godot" and Shannon in "Night of the Iguana." For 22 years, he's performed with American Players Theatre in Spring Green, Wis., where he also directs. DeVita also has performed in a one-man show across the country titled "In Acting Shakespeare" (about becoming a classical actor).
Terry Teachout, drama critic for The Wall Street Journal praised his talents and wrote, "America has no finer classical actor than Jim DeVita."
Devita has written three books: "A Winsome Murder," "The Silenced" and "Blue." He also has written nearly 30 plays including adaptations of literary classics such as "Huckleberry Finn," "Tom Sawyer," "The Three Musketeers," among others.
DeVita is the first speaker in School of Dance Distinguished Speaker Series, which is funded by UH's Office of the Provost. For more details on DeVita, visit his website.
The UH School of Theatre & Dance offers bachelor's and master's degrees in theatre and teacher certifications in dance and theatre. Its graduate program consists of a Master of Arts in theatre and Master of Fine Arts in theatre with specializations in acting, technical production and design.  Alumni include actors Jim Parsons, Dennis Quaid, Brett Cullen, Robert Wuhl and Dylan Paul. Faculty includes Tony Award-winning producer Stuart Ostrow, Tony-nominated designer Kevin Rigdon and award-winning playwright and screenwriter Theresa Rebeck. Among the greats who have taught at the school are Sidney Berger, Edward Albee, Lanford Wilson, Mark Medoff, Sir Peter Hall, Jose Quintero, Patsy Swayze and Cecil Pickett. In 2012 and 2013, the school was named "Best College Theater" in the Houston Press Theater Awards. For details on UH's School of Theatre & Dance, visit www.theatredance.uh.edu.
---