Award-winning filmmaker Jesús Treviño joins Arte Público Press founder and director Nicolás Kanellos for an in-depth discussion of the landmark PBS documentary "Latino Americans: 500 Years of History." Kanellos, the Brown Foundation professor of Hispanic Studies at UH, will introduce the series' fifth segment, "Prejudice and Pride," prior to the discussion.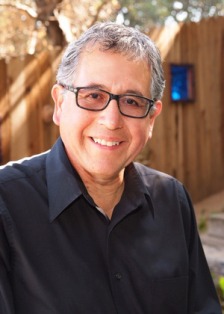 The film will be presented from 4-5:30 p.m., Thursday, Oct. 1, in the University of Houston Honors College Commons.  The event is free and open to the public.  
A story of human drama, struggles and the evolution of immigration, "Latino Americans" premiered on PBS in 2013. It features personal stories by Latinos such as Rita Moreno, Linda Chávez and Gloria Estefan.
"Prejudice and Pride" follows a generation of Mexican Americans pushed into taking action and creating a new Chicano identity after enduring years of discrimination. From California to Texas, well-known historical figures including César Chavez, Dolores Huerta, Luis Valdez and José Ángel Gutierrez fought for change through marches and walkouts, plays and poetry and the creation of a new political party.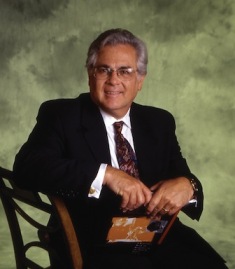 Treviño is known for his pioneering documentaries and feature films about the Chicano experience. He served as executive producer of the acclaimed four-part PBS series, "Chicano! The History of the Mexican American Civil Rights Movement," while producing and directing television dramas such as "Resurrection Boulevard" and "NYPD Blue." He also is the author of three works of fiction, all published by Arte Público Press.
"Latino Americans: 500 Years of History" is made possible through a grant from the National Endowment for the Humanities and the American Library Association. Other sponsors include the Houston Arts Alliance, the Houston Public Library, the City of Houston, and the University of Houston's Arte Público Press, Center for Mexican American Studies and Honors College.
WHAT: Presentation of the fifth segment of the PBS documentary "Latino Americans: 500 Years of History, Prejudice and Pride." Discussion following with filmmaker Jesús Treviño and Arte Público Press founder, director Nicolás Kanellos
WHEN: 4-5:30 p.m., Thursday, Oct. 1
WHERE: UH Honors College Commons, second floor of the M.D. Anderson Library
For directions and parking information, visit http://www.uh.edu/maps/buildings/?short_name=l
---