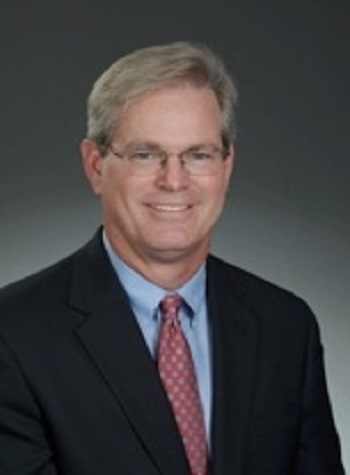 Stephen Greenlee, president of ExxonMobil Exploration Company, has been named chairman of the University of Houston's Energy Advisory Board, the University announced Friday after the board's first meeting of the academic year.
The advisory board provides guidance, planning and coordination for the UH energy initiative, a broad collective of the University's signature energy programs in a range of disciplines.
Greenlee noted that board members come from across the energy industry, working toward a common goal.
"Our goal is to provide the University with timely and relevant information to ensure that their research programs and curricula are targeted to the most important issues being addressed by business, government and communities," he said.  
A geoscientist by training, Greenlee has worked for Exxon Mobil in a variety of positions since 1981. Before being named president of ExxonMobil Exploration Company, he served as president of ExxonMobil Upstream Research. He succeeds the previous advisory board chairman, David Ramm.
Alex Juden, secretary and general counsel for Schlumberger Limited, also has been named to the board, bringing total membership to 23. Nine of the board members are also graduates of UH.
The Energy Advisory Board is a volunteer board made up of industry leaders. It focuses on four core areas: upstream, mid- and downstream, alternative energy and environmental sustainability.  Contributing to the University's recognition as "the energy university," these board members help develop and execute plans in the areas of energy education, innovative research and technology incubation. They also participate in the popular UH Energy Symposium Series and other campus events.
"Members of the Energy Advisory Board play a crucial role in making sure that the energy-focused research and educational programs at UH remain relevant to industry and the nation's future needs through their industry-specific guidance," said Ramanan Krishnamoorti, chief energy officer and interim vice chancellor/vice president for research and technology transfer at UH.
To learn more about the UH Energy Advisory Board, contact Beverly Barrett at bbarrett@central.uh.edu or call 713-743-0407. A complete list of members can be found on the UH Energy website.
---