Smart product designs don't only benefit consumers, they also benefit the environment. Sustainability is a major factor in the design and creation of many products ranging from electronics to recreational gear. Houstonians soon can view the future of sustainable design during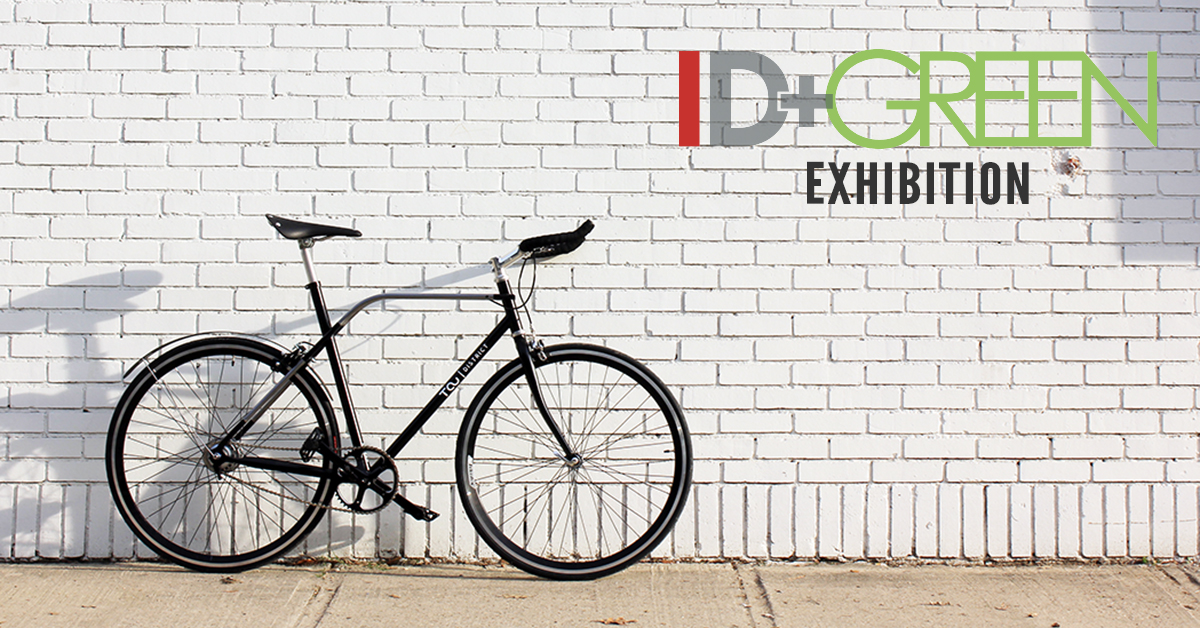 the University of Houston's first annual "ID + Green" showcase.
The exhibition kicks off with a reception at 5 p.m., Dec. 1 in the UH College of Architecture and Design's Mashburn Gallery. Items spotlighted in "ID+Green" were created by students in the college's internationally acclaimed Industrial Design (ID) program, in collaboration with industry partners. Houstonians can view these works through January 27.
"The 'ID+Green' exhibition is a showcase to display students' creative ability, innovative design process, and socially acceptable design solutions," said EunSook Kwon, director of UH's ID program. "With products designed by recent graduates and undergraduates, the ID+Green exhibition demonstrates the authentic and collaborative value of product development with local industry leaders."
Items on view include:
Spur 5 is a hybrid bike perfect for urban commuters with built-in accessories (lock, lighting).
Pixel is an interactive LED lighting system designed to illuminate outdoor environments (parks, patios, public spaces) and save electricity. This project is collaboration between UH ID students and Houston-based XtraLight.
Recompute is a desktop computer made out of cardboard that addresses sustainability during manufacturing, usage and disposal.
xBand uses simple materials to create a low cost, green triage tool for setting broken limbs.
SOMA is a building skin product system that passively collects energy.
Products are the result of extensive research and alliances with industry partners, including XtraLight. The creative talents of UH ID students and business acumen of professional partners helped yield new ideas in product design.
"Our partnership with the Industrial Design program at UH has been a tremendous benefit to XtraLlight," said Jerry Caroom, CEO of XtraLight. "As one of the nation's leaders in LED lighting, it is important to collaborate with talented students to continue the creative expansion of our products."
In addition to seeking insight from industry pros, students ventured out into the community and gathered information that would be helpful to their designs. The team behind Spur 5 had developed a previous line of bikes. After talking with veteran bike mechanics and bicycle commuters, they developed an enhanced version of their earlier product.
"We looked at how we could streamline the design and manufacturing process," said ID student Carlyle Yarbough. "We also took a small-business approach to designing a product that is both feasible and sustainable."
 "ID + Green" is an initiative of UH's ID+, a think tank and incubator for new products and innovative design concepts. It is the only product design incubator in Texas. ID+ fuses the talents of UH students with industry leaders, entrepreneurs and developers to inspire new commercial products and smart designs.
Based within UH's Gerald D. Hines College of Architecture and Design, the nationally ranked Industrial Design program grooms aspiring designers through a calculated curriculum. First-year students learn design fundamentals in the classroom and the studio. During their second year, students familiarize themselves with industrial design history, materials, manufacturing methods and visual communications skills. Third-year students conduct research and apply their findings to design projects. By their fourth year in the program, students are prepared for careers through curriculum addressing diverse design issues, design ethics, business practices and strategies.
A graduate program in industrial design was introduced in 2013. The two-year, 36-hour program advocates a new form of design knowledge merged from theory and practice, and forged with connections to the medical, energy, aerospace, computer and entertainment industries. Students can earn a Master of Science and/or an Entrepreneurship Certificate (through a partnership between the College of Architecture and C.T. Bauer College of Business).
To learn more about the program and the College of Architecture and Design, visit its website.
---