The holidays often conjure up images of sleigh rides and snow. In Houston, however, community members are more familiar with the lush, green environment of the city's bayous. Soon, families can kick off the holiday season along one of the city's waterways during one of the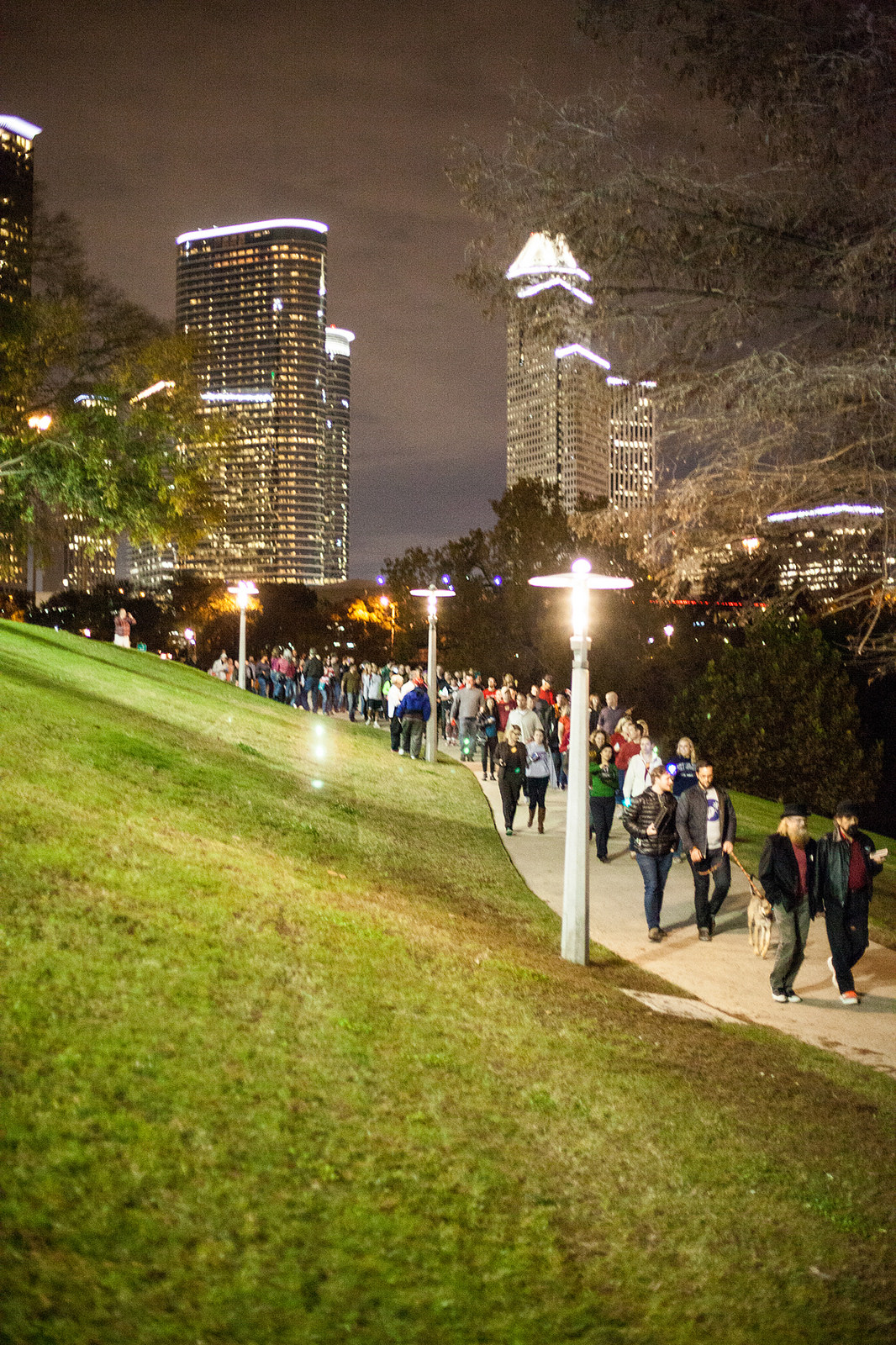 city's most unique celebrations, "Unsilent Night."
Presented by the University of Houston Cynthia Woods Mitchell Center for the Arts and Buffalo Bayou Partnership, the free event offers Houstonians an opportunity to explore Buffalo Bayou to the tune of an original composition by New York composer Phil Kline.
"Unsilent Night" kicks off at 6 p.m., Dec. 10 at the Water Works at Buffalo Bayou (105 Sabine St.) with refreshments, entertainment and an early appearance from Santa Claus. At 7 p.m., attendees can participate in a musical procession along the bayou. Using smartphones, tablets, mp3 players and other devices, participants can download one of four tracks. During the walk on the Buffalo Bayou, they will play respective sections simultaneously to create Kline's 43-minute sound sculpture.
To download music to phones and mobile devices, the free "Unsilent Night" app is available through the Apple Store and Amazon (for Android devices).
"Unsilent Night" participants are encouraged to download Kline's composition before the event and to wear comfortable shoes for the stroll along Buffalo Bayou. External speakers are encouraged (but not required) to fully bring Kline's work to life. A limited number of boomboxes will be available for participants.
Parking is available at City Lot H (along Memorial Drive before Houston Avenue). Participants are encouraged to RSVP for this event online. For more details, visit the Cynthia Woods Mitchell Center for the Arts' website.
About the Cynthia Woods Mitchell Center for the Arts
The Cynthia Woods Mitchell Center for the Arts is dedicated to groundbreaking, transformative collaborations across the performing, visual, and literary arts. Based at the University of Houston, the Mitchell Center commissions and produces new works, presents public performances and exhibitions, offers curriculum and scholarships, and hosts residencies with renowned visiting artists from throughout the world. The Mitchell Center forms an alliance among five departments at UH: the School of Art, Moores School of Music, School of Theatre & Dance, Creative Writing Program, and Blaffer Art Museum. Additional information about the Mitchell Artist Lecture and other events can be found on the Cynthia Woods Mitchell Center for the Arts website at: mitchellcenterforarts.org.
About Buffalo Bayou Partnership
Created in 1986, Buffalo Bayou Partnership is the 501 (c)(3) non-profit organization transforming and revitalizing Buffalo Bayou, Houston's most significant natural resource. Buffalo Bayou Park features a number of public art installations by artists Matthew Geller, Linnea Glatt and Francis Thompson, Henry Moore, Jaume Plensa, John Runnels and Anthony Thompson Shumate. For more information, visit www.buffalobayou.org.
---