Alice Aanstoos, former regional vice president of external affairs for AT&T, is the new chair of the University of Houston Hobby Center for Public Policy Advisory Board.  Aanstoos takes the rein from Beverly Kaufman, former Harris County Clerk, who served as chair since 2012. 
"Houston benefits greatly from the work coming out of the Hobby Center for Public Policy," Aanstoos said. "With the creation of The Hobby School of Public Affairs, we will have even greater opportunity to guide public policy decision making that is informed not only by data, but values as well."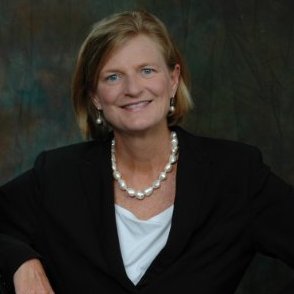 Aanstoos also serves as immediate-past chairman of the Greater Houston American Red Cross and is a director of Project GRAD and Communities In Schools of Houston.  She is an inaugural member of the Center for Houston's Future Leadership Forum and is a graduate of the UH Bauer College of Business Executive Development Program.
The Advisory Board is a group of 25 prominent business and community leaders who assist in the strategic plans for the center. 
Topping the list of priorities is the effort to create The Hobby School of Public Affairs. The UH System Board of Regents approved a measure supporting the effort in August 2013. The Advisory Board has been active in raising private funds for the Hobby School initiative, and UH has made the creation of the school one of its top legislative goals.
"Through an interdisciplinary approach, the Hobby School of Public Affairs will train future leaders to analyze complex data and leverage innovative technology to assist decision makers in the public and private sectors.  Reflecting Bill Hobby, graduates will offer ethical, pragmatic, reality-based solutions to evolving policy challenge," said Jim Granato, professor and chair of the Hobby Center for Public Policy. "The opening of this school's doors will be a milestone in the 30-year history of the Center."
The Texas legislature recently allocated $4 million dollars for The Hobby School of Public Affairs for the next two years.
The UH Hobby Center for Public Policy Advisory Board includes such prominent leaders as former Gov. Mark White, former UH Board of Regents chair Beth Robertson, former Houston city councilwoman Gracie Saenz, senior principal of architectural firm Page/Southerland/Page John N. Cryer III, Acting General Counsel for Houston Community College E. Ashley Smith and immigration attorney Charles Foster. 
For a complete list of Hobby Center for Public Policy Advisory Board members, visit http://www.uh.edu/class/hcpp/about/advisory-board/
---