A vision expo will be held Saturday, April 25 at the University of Houston, addressing leisure time pursuits for the visually impaired.
The fourth-annual Houston Area Insight Expo is open to the public and will take place from 9 a.m. to 2 p.m. in the
Health and Biomedical Sciences Building
. Sponsored by the Houston Area Visually Impaired Network (HAVIN), the event is hosted by the University Eye Institute's Center for Sight Enhancement (CSE) in the UH College of Optometry.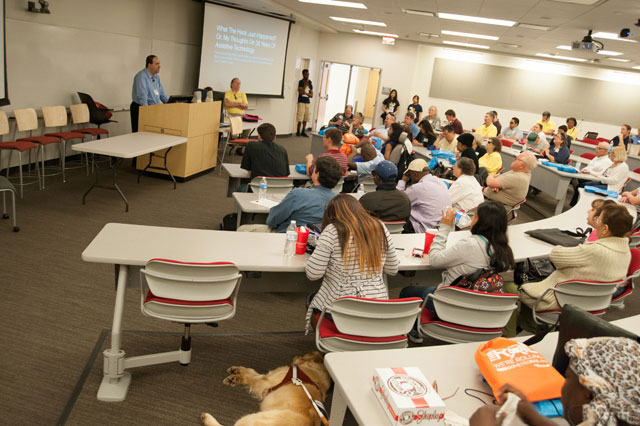 The theme of this year's expo is "Looking Into Leisure." Workshops will be held on audio-described venues, book services and clubs, outdoor activities, martial arts and physical training, crafts and gardening, ham and Internet radio, fine arts, and music and dance.
"Our goal this year is to inform those within the visually impaired community about the vast interests that visually impaired Houstonians regularly enjoy," said Ron Graham, one of the event organizers. "Some of these they may know about, and some they may not, but we encourage them to come learn about these activities and how to join in."
Meant to encourage collaboration and sharing of resources, in addition to the workshops, a variety of vendors and organizations serving the visually impaired community will be displaying their information and products for attendees. Door prizes also will be given, and breakfast will be served.
Jay Stiteley
, a division manager with the Houston Mayor's Office for People with Disabilities, will be the keynote speaker. Stiteley, who is visually impaired himself, has been involved in many aspects of teaching and visual rehabilitation for a number of years. The subject of his presentation is "Leisure activities: How Important Are They?"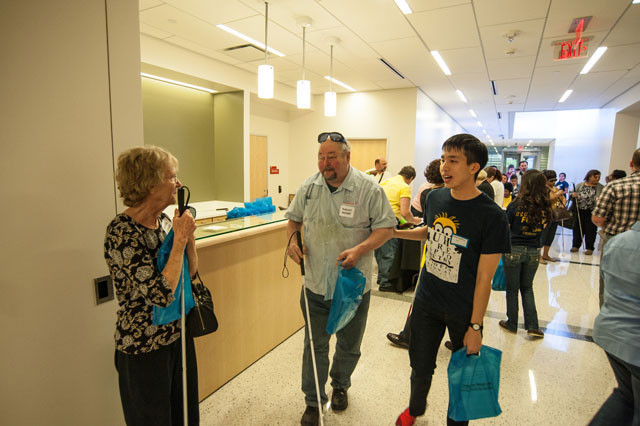 While walk-ins are welcome, advance registration is preferred. There is a $5 fee per person for those who pre-register by April 15. After that date, the cost to attend is $10 per person. To register, send the registration form and payment to Minnie Christal, HAVIN, 10223 Broadway, Suite P, P.O. Box 303, Pearland, Texas 77584. The form is available at
http://bit.ly/1HG9Tqt
.
Complimentary parking is available in the lot behind the J. Davis Armistead Building at
http://bit.ly/19lCYvP
. For more information, contact Ron Graham at
havin.tx@gmail.com
or 713-825-9108.
Using the latest technology, training and techniques, the CSE strives to help visually impaired patients achieve independence and an improved quality of life through vision rehabilitation. HAVIN is comprised of various volunteer support groups from across Houston. Its vision is to educate, provide peer support and unify the visually impaired community in the Greater Houston area.
WHAT:
Houston Area Insight Expo 2015
WHEN:
9 a.m. to 2 p.m., Saturday, April 25
WHERE:
University of Houston
Health and Biomedical Sciences Building
4811 Calhoun Road, Entrance 2A
Map: 
http://www.uh.edu/maps/buildings/?short_name=HBS
###
For more information about UH, visit the university's
newsroom
.
For additional news alerts about UH, follow us on
Facebook
and
Twitter
.
---