Everything isn't exactly coming up roses in Dr. Rappaccini's garden. The scientist is experimenting with poisonous plants and will not allow his beautiful daughter Beatriz to depart his lethal lawn. Her beauty captures the attentions of the amorous Giovanni, who braves wicked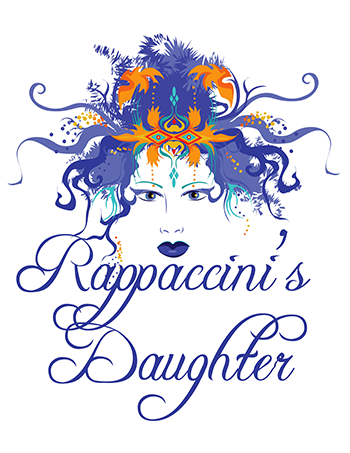 weeds for a chance at love.
Audiences can find out whether the young lovers can overcome horticultural horrors and find happiness in the Moores Opera Center production of "Rappaccini's Daughter." Composed by the late Daniel Catán, the opera will be performed in Spanish with English surtitles. Performances run April 10 – 13 at the University's Moores Opera House. Show times are as follows:
7:30 p.m., April 10, 11, 13
2 p.m., April 12
Before each performance, Catán's widow, Andrea Puente, will discuss her late husband's work. Pre-show talks begin 45 minutes before curtain time.
Tickets for "Rappaccini's Daughter" are $20 and $12 for students and seniors. They can be purchased by calling 713-743-3313 or by visiting the Moores online box office.
Based on a story by Nathaniel Hawthorne and the adapted play by Octavio Paz, "Rappaccini's Daughter" transports audiences into a lush, mysterious garden. For this production, audiences will be treated to colorful – and sometimes animated – projections designed by director Buck Ross.
The opera was Catán's first opera. It was first performed in Mexico City and had its U.S. premiere in San Diego. The Moores Opera Center is presenting its first performance in Houston.
Musically, said Ross, the opera packs plenty of music and emotion into a 90-minute opera.
"It's a very interesting story with elements of science fiction," said Ross, director of the Moores Opera Center. "It's not the typical opera plot, but it works very well Catán's sweeping score."
Alternating cast members include Emily Louise Robinson and Kaylie Kahlich as Beatriz; Bryan DePan and Mark Thomas as Giovanni; Cecilia Duarte and Jessica Blau as Isabella; Alex Scheuermann as Dr. Baglioni, and Blas Canedo and Heath Martin as Dr. Rappaccini. Arne Almroth will conduct the orchestra.
"Rappaccini's Daughter" was supposed to complete a cycle of operas from the late composer Catán. Since 2009, the Moores Opera Center has produced a Catán opera every two years. Before his death in 2011, he was working on "Meet John Doe," based on the Frank Capra film. The opera has since been completed and will be performed at the Moores Opera Center in 2017. "Meet John Doe" is Catán's first opera to be performed in English.
Prior to Catán's passing, he had just worked with the Moores Opera Center on its 2011 production of "Il Postino." He also had visited campus to work with the center during rehearsals of "Florencia En El Amazonas" in 2009.
"I was struck by the enthusiasm and professionalism of the Moores Opera Center," Catan said in 2011. "The 'Florencia' rehearsal period was very exciting, and the final result very professional indeed.  Since then, I've been a fan of the extraordinary group of musicians and technical staff that makes this possible."
The Moores Opera Center was founded in 1986. Each season, it delivers four productions. Among its Houston premieres are Nino Rota's "The Italian Straw Hat," Daron Hagen's "Amelia," Daniel Catán's "Il Postino," Robert Aldridge's "Elmer Gantry," Ricky Ian Gordon's "The Grapes of Wrath," Sergei Prokofiev's "The Love for Three Oranges," Carl Maria von Weber's "Der Freischütz," Samuel Barber's "Vanessa," Jules Massenet's "Chérubin," Gioachino Rossini's "Il viaggio a Reims," and Kurt Weill's "The Rise and Fall of the City of Mahagonny." Professional recordings include the center's productions of Dominick Argento's "Casanova's Homecoming" and a DVD release of Robert Nelson's "A Room With a View." For more details on the Moores Opera Center, visit http://www.music.uh.edu/opera/. 
For the past four years, the Moores Opera Center received honors from the National Opera Association (NOA). Recently, NOA awarded the center's production of "Cold Sassy Tree" second place in Division V and third place for its performances of "The Barber of Seville" and "The Italian Straw Hat." Its 2013 production of "Moscow, Cheryomushki" took first place Division V in the association's national competition. Its 2013 production of "Rigoletto" earned second place in Division IV. In 2012, the center received NOA awards for operas "Amelia" (first place – Division IV); "Der Rosenkavalier (second place – Division V). In 2011, "Il Postino" also earned NOA honors (first place – Division IV).
---