Houston has long had a rich arts landscape. With its world-class museums, progressive exhibition and performance spaces and creative community, the city's arts scene continues to thrive. Thanks to the University of Houston Cynthia Woods Mitchell Center for the Arts, Houstonians now have the chance to experience something entirely new – contemporary live art happening all around the Houston's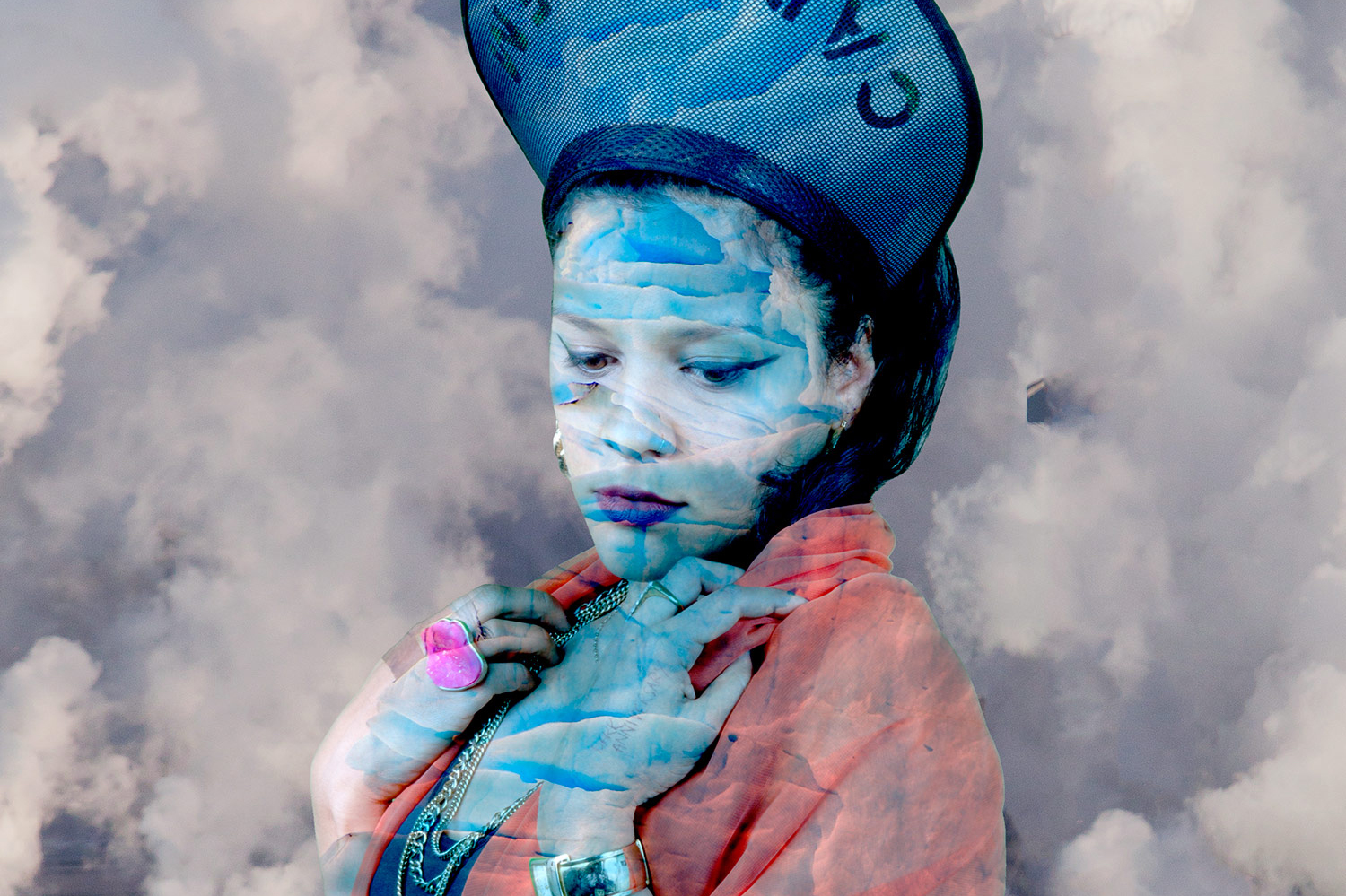 communities and cityscapes. 
For the second year in a row, the Mitchell Center will deliver the CounterCurrent festival, a week of free events and performances spotlighting works in some of the city's most unique spaces. CounterCurrent activities are scheduled for April 14 - 19.
CounterCurrent will feature nine major cutting-edge contemporary and collaborative works, including video installations, live performances, and participatory events by artists from around the globe.
"For the second annual CounterCurrent festival, we are excited to bring a brilliant roster of artists from all disciplines," said Karen Farber, executive director of the UH Mitchell Center. "This year's festival takes a look at our collective and individual histories as Houstonians, as urbanites and as citizens. These artists revisit, revise, and remix these histories in the context of contemporary life."
Among the highlights of CounterCurrent are:
 "Ht/X" - Luke Savisky –

8:30 p.m., April 14, Allen's Landing Bridge (1001 Commerce St.)

: Austin-based multi-media artist Luke Savisky returns to Houston with "Ht/X," a presentation merging imagery and live video to transform the underside of downtown Houston's Allen's Landing Bridge. The giant arch at once becomes a huge movie montage against the night sky. Savisky is known for turning non-traditional spaces into immersive experiences that interact with and mesmerize audiences.
"In Walking Distance" – Maya Zbib, Omar Abi Azar, Zoukak Theater Company –

2 p.m., April 15 – 16 Meet in UH Wilhelmina Grove (Entrance 16 off Cullen Boulevard):

A participatory performance taking the form of a promenade, Beirut-based Zoukak's new work traverses the UH campus, following the steps of women warriors involved in various forms of resistance across history and in mythology.
"johnbrown" - Dean Moss –

8 p.m., April 17, 18 DiverseWorks (4102 Fannin St. #200):

Multidisciplinary artist Dean Moss draws from an intimate and varied history with activism to create a dark meditative performance on the legacy of a 19th-century abolitionist, using video, dance, theater, visual design,  and community involvement.
"Cry You One" - Mondo Bizarro and ArtSpot Productions –

2 p.m., April 17 – 19:

"Cry You One" is the creation of two New Orleans theater companies, Mondo Bizarro and ArtSpot Productions. This three-hour outdoor processional performance is a powerful musical and theatrical journal about the effects of one of this country's worst environmental disasters, Hurricane Katrina, and its relevance to other communities, such as Houston.
"Bodycast," an artist lecture by Suzanne Bocanegra starring Lili Taylor –

4 p.m., April 18, 19 Brown Auditorium Theater, Museum of Fine Arts, Houston (1001 Bissonnet):

"Bodycast" is an inventive theatrical interpretation of the ubiquitous "artist talk." "Bodycast" is part performance and part essay. It mines specific details of Bocanegra's life to create a general meditation on art making and shifting ideals of feminine beauty. Performed for the very first time by film and television actress Lili Taylor, the story of Bocanegra's "Bodycast" takes on a new life – with the phantom presence of the artist herself looming on the sidelines. Bocanegra's work "Rerememberer" appeared in the 2014 CounterCurrent festival and featured 50 participants playing violin in unison. "Bodycast" is a sequel to Bocanegra's "When a Priest Marries a Witch," which was presented by the Mitchell Center in 2012.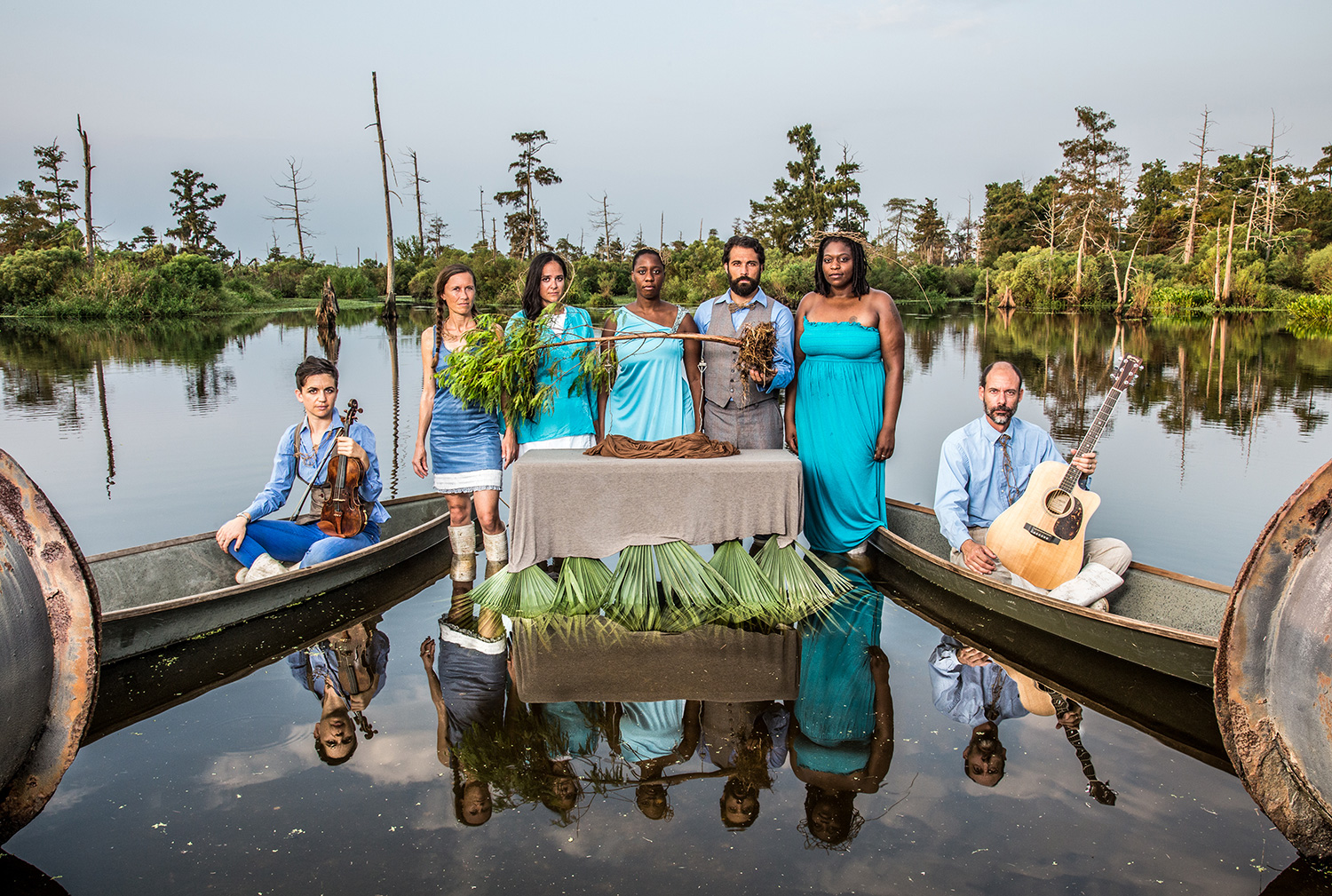 "The objective of CounterCurrent is to connect Houstonians with artists and works that they would never otherwise see," said Farber. "As we enter our second year, we continue to bring cutting-edge programs to Houston that surprise, challenge, and inspire all our city's residents." 
A complete schedule of festival events is available on the CounterCurrent website.
CounterCurrent partners include DiverseWorks; the Museum of Fine Arts, Houston; Aurora Picture Show, Blaffer Art Museum; Buffalo Bayou Partnership; She Works Flexible; Dance Source Houston; and other organizations.
About the Cynthia Woods Mitchell Center for the Arts
The Cynthia Woods Mitchell Center for the Arts is dedicated to interdisciplinary collaboration across the performing, visual, and literary arts. Based at the University of Houston, the Mitchell Center commissions and produces new works, presents public performances and exhibitions, offers curriculum and scholarships, and hosts residencies with renowned visiting artists from throughout the world. The Center is home to the Mitchell Artist Lecture, an annual event featuring a pioneer in contemporary art making, as well as CounterCurrent, an annual spring festival of new performance. The Mitchell Center forms an alliance among five departments at UH: the School of Art, Moores School of Music, School of Theatre & Dance, Creative Writing Program, and Blaffer Art Museum. For more information, please visit www.mitchellcenterforarts.org.
---