Mexican American Studies programs have grabbed national headlines because of efforts to remove them from school and university curricula in some states. But the new Visiting Scholar with the University of Houston Center for Mexican American Studies (CMAS) will be focusing on creating more such programs – and helping teachers do the same.     
 Sylvia Mendoza, who joins CMAS for a year-long residency, has taught classes in "Cultural and Linguistic Diversity in a Pluralistic Society," and "Mexican Americans in the Southwest." But she found her niche when she and a colleague coordinated a bilingual, oral history project for the predominantly Latino students in a Salt Lake City elementary school. The project led to the creation of an afterschool course introducing the young students to Chicana/o studies.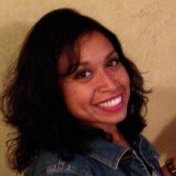 "The students wanted a space to reflect on and talk about their lives. Using topics from the Chicana feminism and other ethnic studies classes we were taking, my colleague and I developed a curriculum for fifth and sixth grade youth to introduce them to topics of race and racism, stereotypes, sexism and immigration," she said. "This later became the focus of my research."     
The CMAS Visiting Scholars program began in 1986 with goals of generating research about the Mexican American community and attracting scholars interested in tenure-track positions. Visiting Scholars conduct research in the fall and teach in the spring.  
"I plan to teach a course that is cross-listed between Mexican American studies and education, providing future educators the opportunity to develop their own Mexican American studies curriculum," she said. "Additionally, it will focus on the necessity of relevant and humanizing curriculum for historically oppressed communities."
To date, the CMAS Visiting Scholars program has recruited experts in the fields of history, art, sociology, psychology, anthropology, music, political science and English.  Its scholars have generated such research as: "Latino Violence on the Border:  The Case of Houston 1985 -2000"; "Mexican American Women in Houston: Work, Family and Community 1900- 1940," and "Brown, Not White: School Integration and Chicano Movement in Houston; and Urban Speak: Poetry of the City."
"I am looking forward to the diversity in Houston and learning from the scholars at CMAS and UH," Mendoza said. "Also, as a Tejana, I'm glad to be so close to my family in San Antonio, and am definitely looking forward to breakfast tacos."
For more information on the CMAS Visiting Scholar Program, visit http://www.uh.edu/class/cmas/faculty/scholars/
---