The first day of school is around the corner. While many students are excited about returning to the classroom, they may lack the proper supplies to help them succeed. Basic tools like pens, pencils, paper and notebooks are beyond some students' reach due to financial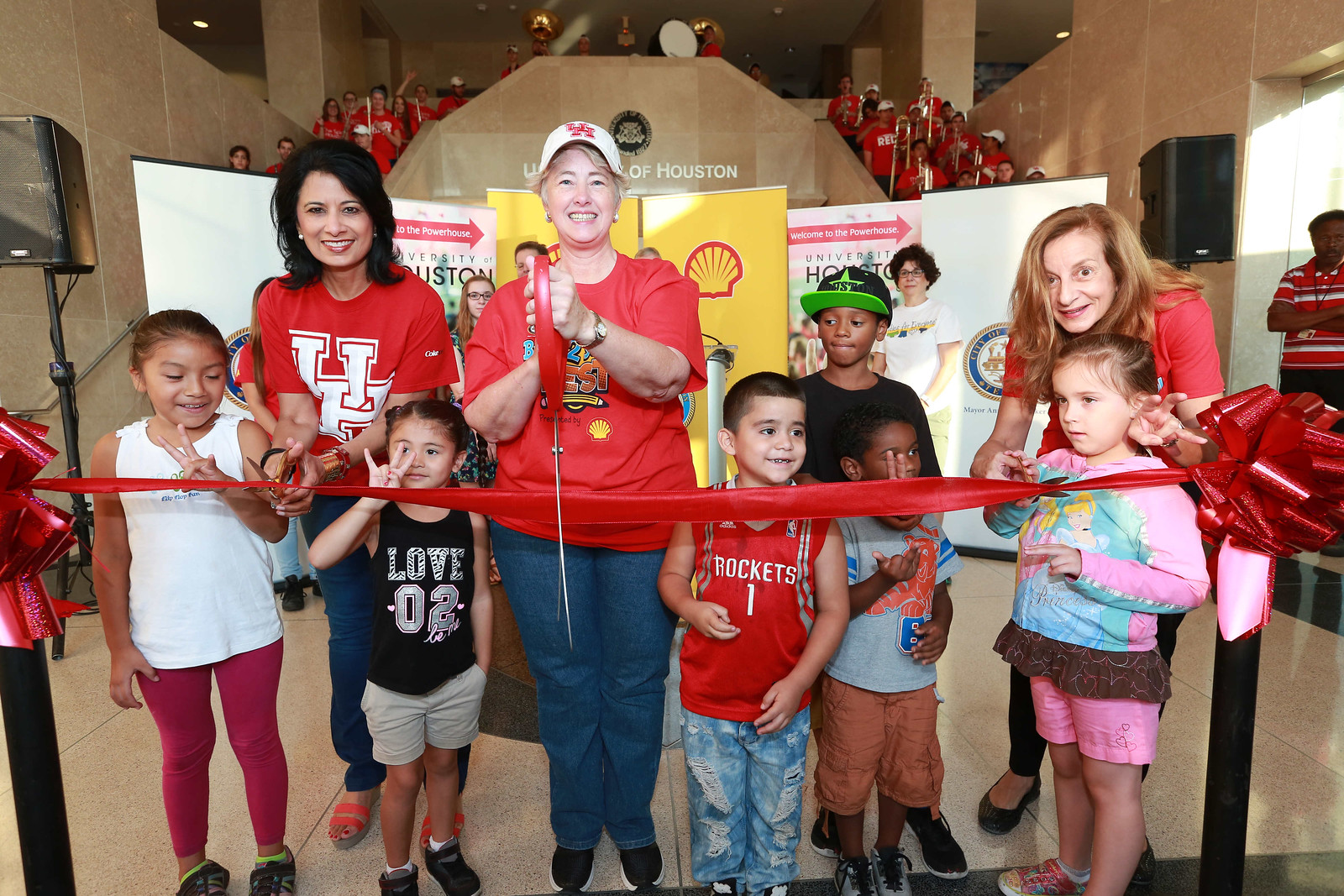 constraints.
Over the weekend, the University of Houston hosted a citywide event aimed at preparing economically disadvantaged elementary school students for classes.
For the third year in a row, UH was the site of the Mayor's Back 2 School Fest. Approximately, 25,000 students (in grades K – 5) and parents visited the University's Athletics Alumni Center to receive free backpacks loaded with school supplies and other helpful items. Backpacks and supplies were delivered courtesy of the City of Houston and community partners.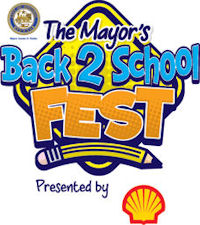 "We are happy to have equipped thousands of children with the basic tools and supplies they need to be ready to learn when they walk into the classroom on the first day of school. Equally important, we've also connected parents to social service agencies that can help them year-round," said Houston Mayor Annise Parker.  "We all know that education is the key to success, and that it's important to get students on track at an early age.  To that end, it is our hope that their visit to this impressive Tier One UH campus inspires them to start thinking about a college education as an important part of their plans for the future."
The Mayor's Back 2 School Fest also provided students with health services (screenings and immunizations) and featured demonstrations on public safety, crime prevention and hurricane preparedness.
At the event, UH College of Pharmacy students performed blood pressure and blood glucose screenings and body-mass index calculations for 517 adults. They also shared information on topics such as the dangers of tobacco use and used a game "Is It Candy or Medicine?" to help prevent accidental poisonings. More than 1,400 children and parents participated in these educational presentations. College of Pharmacy students also assisted with processing children's immunizations records.
Attendees also had an opportunity to meet city officials and members of the Cougar community.
"The University of Houston is delighted to continue as a partner in this crucial community event and especially pleased to have it take place on our campus again," said UH President Renu Khator.  "When these families visit UH, we hope they are not only helped to prepare for the current school year, but also encouraged to begin planning for a college education.  How gratifying it will be to have these young students earn their high school diplomas and return in a few years as Cougars."
Thanks to UH's Athletics Department, 500 families have an opportunity to return to campus in September. Among the event's door prizes were tickets to the Sept. 5 Cougar football game at TDECU Stadium. This game is the home opener for the 2015 season and pits the Coogs against the Tennessee Tech Golden Eagles.
The festival's presenting sponsors were Shell Oil Company and Motiva Enterprises LLP.
Participating sponsors included Kroger, Undies for Everyone, FirstService Residential, Summit Dental Center, Your Logo, CenterPoint Energy, Comcast, Fiesta, Texas Barber Colleges & Hairstyling Schools, Walgreens and Jetco.
City of Houston departments supporting the event included 311 Service Center, Bureau of Animal Regulation and Care, Administration & Regulatory Affairs, Health and Human Services, Houston Fire, Houston Parks & Recreation, Houston Police, Houston Public Library, Municipal Courts, Office of Emergency Management, Public Works and Engineering, and Solid Waste Management.
Families were required to register for the festival in advance. Those who could not attend are encouraged to call the 2-1-1 United Way Helpline to learn about other resources for school supplies.
---