Matthew Burton is plugged into smart designs. As a University of Houston student, Burton designed an electrical outlet perfect for easily inserting and removing plugs. The device, "Connect," earned accolades from the design community and continues to be recognized as a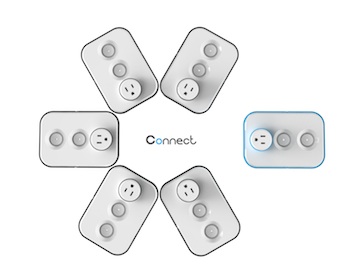 potential game changer.
Recently, "Connect" was selected for the James Dyson Design Award Competition. Named for the creator of the iconic Dyson vacuum products, these awards celebrate innovative designs that solve everyday problems. "Connect" offers a solution for those who may face physical challenges and have difficulty removing or inserting electrical plugs into sockets.
Burton graduated from UH's Gerald D. Hines College of Architecture's acclaimed Industrial Design program. As a student, he developed "Connect" after observing the daily routines of UH business student Justin Farley. Farley has cerebral palsy and is challenged by many routine tasks, particularly handling electrical outlets.
"Connect" is a base station that plugs into a traditional wall outlet. It includes adapters that connect to appliances' plugs. These adapters have magnetic connectors that attach to the "Connect" base station. The magnetic connectors can easily be attached and removed. The base station also includes a handle to assist in removing it from the outlet.  
"Connect" is among the projects emerging from Burton's nonprofit organization, Matter. Matter aims to promote thoughtful and meaningful designs that facilitate positive change.
"I am truly honored to receive recognition from the Dyson Awards," Burton said. "I am excited to see what the future holds for Matter, for my own business ventures and for the UH Industrial Design community."
Burton submitted "Connect" to the Dyson competition representing UH's Industrial Design program. He now has an opportunity to win the grand prize of $45,000. Runners up in the international contest will earn $7,500 for their respective universities. A shortlist of finalists will be announced Sept. 17, and the international winner will be announced Nov. 10.
Since designing the initial "Connect" concept, Burton has explored incorporating smart technologies into the system and further develop its magnetic clasp.
In 2014, Burton's "Connect" earned top honors from the International Housewares Association (IHA).  He also presented a prototype at the IHA Show in Chicago and attracted attention from companies interested in putting "Connect" into production.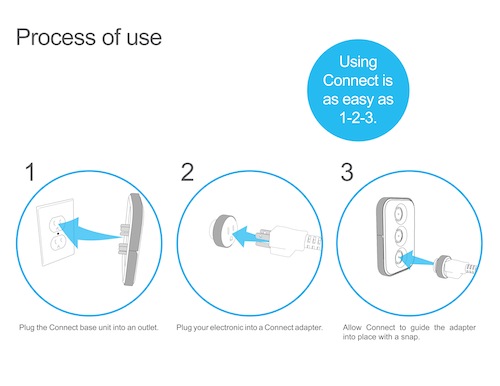 Burton's recent successes wouldn't have happened without the training he received at UH, he said.
"I believe that the rise in awards received by UH's Industrial Design program shows that every student involved is receiving a top quality design education," he said. "Our program is growing on the national stage due to the talent and hard work of all of the faculty involved. I thank them for whatever success is had at an individual level."
Burton remains grateful to UH and created Matter's Design Your Life scholarships to support deserving designers. This year, the first scholarships were awarded to UH Industrial Design students Parker Nussbaum (1st place - $500), Julie Lundgren (2nd place - $300) and Ross Rudolph (3rd place - $200).
To learn more about Matter and other projects from Burton, visit its website. For details on UH's Industrial Design program (offering both bachelor's and master's degrees), visit the College of Architecture's website.
---