Art entertains, but it's also a powerful tool that educates. This week, artists are unveiling performances and pieces throughout the city as part of the University of Houston Cynthia Woods Mitchell Center for the Arts' CounterCurrent festival. Among them will be works from guest artists who have links to Muslim majority countries and Muslim cultures.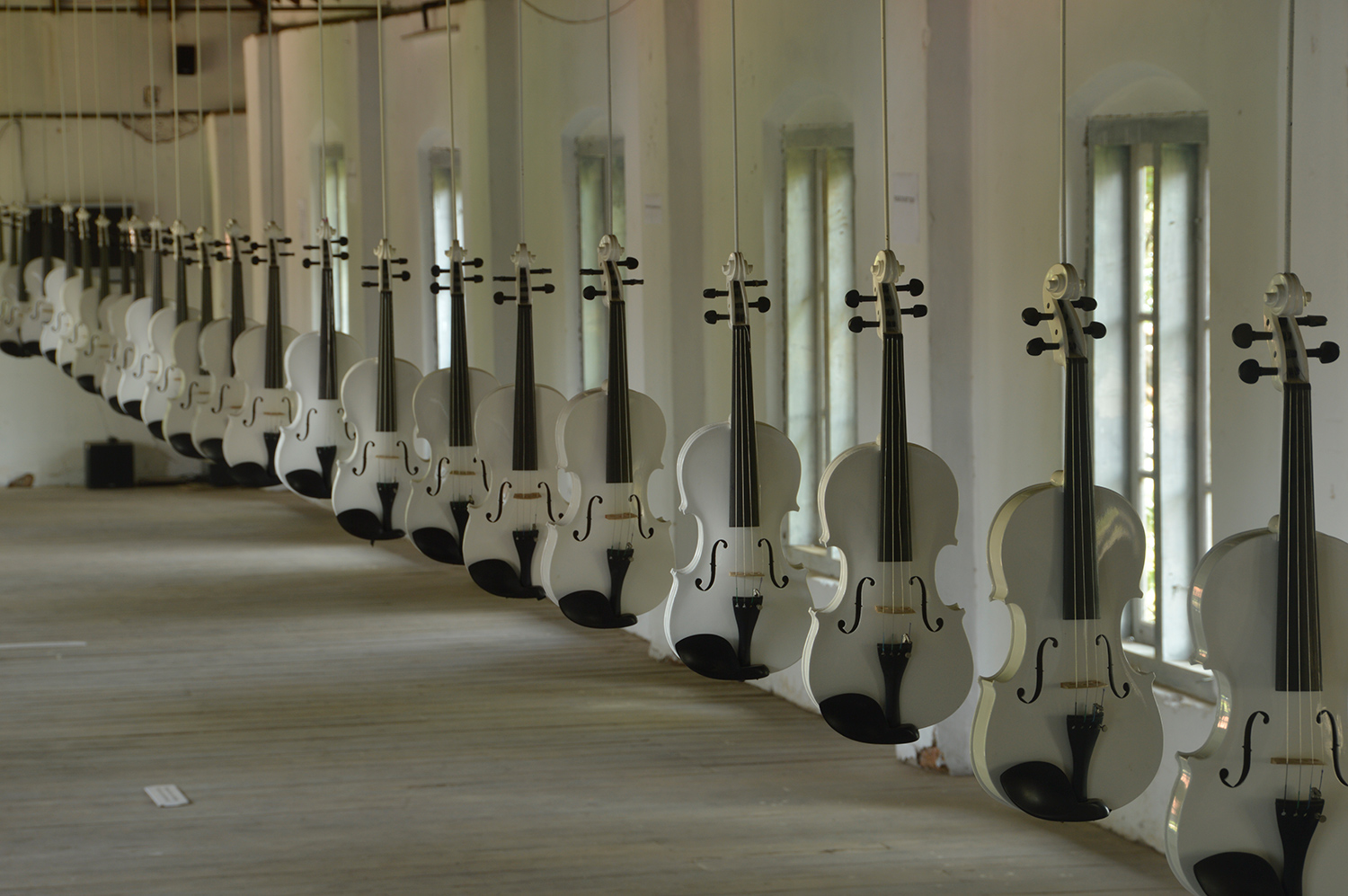 Through the Mitchell Center's INTERSECTIONS initiative, visiting artists are venturing to Houston to deliver performances and showcase exhibitions. In presenting their works, the Mitchell Center's goal is to generate dialogue and expand understanding of Muslim societies and communities in America and abroad. The first two public works offered through INTERSECTIONS debut this week.
On April 14, Ibrahim Quraishi's installation "Islamic Violins (ed. II)" will open at Flex Space (2608 Dunlavy St.). Combining sound and sculpture, the work features white violins – an instrument with central Asian origins – symmetrically balanced and hanging from the ceiling as a soundscape is played. Offsetting what appears to be a serene exhibition is the scheduled explosion of each violin one at a time. Audiences can draw conclusions regarding this jarring interruption of an otherwise peaceful setting.
A public reception for "Islamic Violins (ed. II)" will kick off at 6 p.m., April 15. The exhibition will run through April 19.
According to the artist, the piece is a tribute to the Fluxus movement (anti-establishment, anti-commercial) of the 1960s.
"It's a provocative work that plays with political and social ideologies in a humorous way," Quraishi said. "It shows that there is the possibility to use humor when discussing issues that might seem sacred, particularly religious ideologies. The work is connected to political realities, but it's also connected to the idea of having the freedom to find ways of saying things that can be challenging."
Less explosive, but no less provocative, "In Walking Distance" will have its Houston debut on campus. Presented by the Zoukak Theater Company (featuring Maya Zbib and Omar Abi Azar). The performance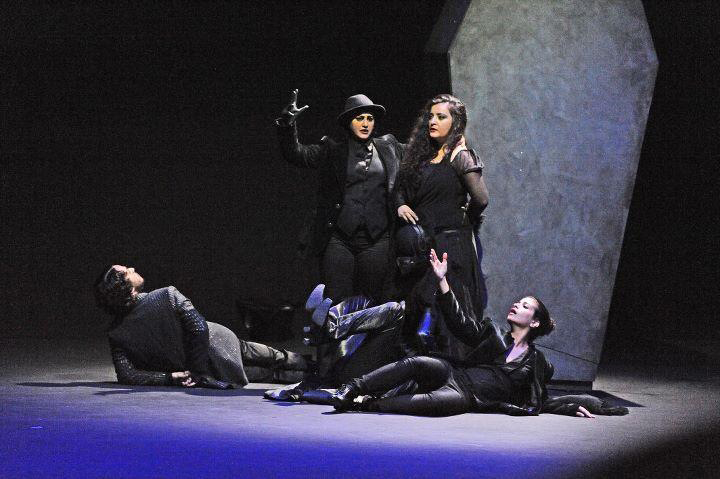 piece will feature six UH student performers and focus on the reemergence of historical female warriors as contemporary women. "In Walking Distance" will be presented at 2 p.m., April 15 and 16. This processional performance begins in UH's Wihelmina Grove (Entrance 16 off Cullen Boulevard) and will continue across campus.
The performance will include scenes based on concepts written by the performers and preexisting texts. It will feature acting, singing and dancing.
"The show reflects the condition of women today in the Arab world and in America," Zbib said. "Laws regarding abortion and concepts of beauty and body image are things that women are dealing with every day. Our work addresses personal issues that become political. Performances like this might echo the feelings of audience members and places them in a public context."
Quraishi, Zbib and Abi Azar are the  first artists to showcase public works through INTERSECTIONS. The series will bring additional artists to campus next spring. While some of the participating artists have Muslim backgrounds, the works they present in Houston may extend to other cultures as well. The diverse population of Houston lends to such creative flexibility. The work of Zbib and Abi Azar, for example is addressing concepts of identity across many cultures.
"For this particular performance, we're not imposing our identities on the performers. They're coming from stories that we're proposing," Zbib said. "In doing so, we are realizing how many similarities there are across cultures."
Projects created through INTERSECTIONS aren't solely about bridging cultural gaps, added Quraishi.
"For me, INTERSECTIONS is about bringing people together who aren't that different from one another," he said. "It's about understanding how people as a whole are part of one dialogue and one reality."
INTERSECTIONS is made possible by a Building Bridges: Campus Community Engagement grant awarded by the Association of Performing Arts Presenters (APAP), which is funded by the Doris Duke Charitable Foundation and the Doris Duke Foundation for Islamic Art. The Mitchell Center is one of only six university based arts centers to receive this $200,000+ grant. Other grantees include Wesleyan University, Georgetown University, and University of South Florida, Tampa.
In addition to public art installations and performance, artists are working with students in the Mitchell Center's Interdisciplinary Arts courses.
For more details on Quraishi's "Islamic Violins (ed. II)" and Zoukak Theater Company's "In Walking Distance," visit the CounterCurrent website.
---