University of Houston professor Thomas Colbert has long had his eyes on Texas coastlines. A faculty member at the Gerald D. Hines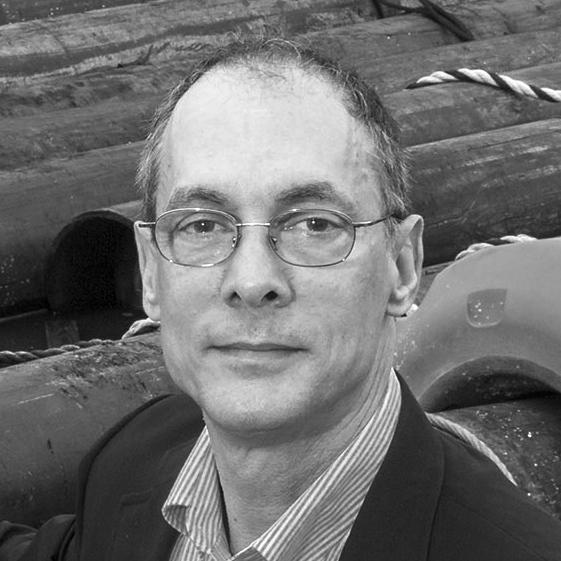 College of Architecture, Colbert is well aware of what can happen when coastal communities aren't protected from threats such as hurricanes.
He focuses much of his research on the Houston/Galveston area and inspires students to think outside of the box when it comes to addressing the challenges faced by the region. His passion for both preserving coastlines and grooming future generations of architects have not gone unnoticed. Colbert recently was named the 2014 Educator of the Year by the American Institute of Architects Houston (AIAH) Chapter.
"It is always an honor to be recognized for your efforts," Colbert said. "As an architectural educator, it is a particular honor to be recognized by the American Institute of Architects. It makes me feel as though the work we are doing at UH is making a difference to the profession and the discipline of architecture."
Colbert began teaching at UH in 1985 and has guided students through a range of projects focused on architectural design, as well as urban and regional issues. Examples of his students' work include innovative levee designs for the city of Galveston.
He also was a faculty participant in the "Three Continents Studio," which partnered UH with Tulane University, the University of Buenos Aires and Technical University, Delft. These institutions exchanged ideas and collaborated on research addressing solutions for at-risk coastal areas. Projects developed during the "Three Continents Studio" were premiered during the exhibition "Risky Habit[at]: Dynamic Living on Buffalo Bayou" at the 2014 Venice Biennale. Colbert was among the UH faculty members attending the premiere with students.
During this European trip, Colbert participated in the symposium "Urbanized Deltas in Transition" at the 2014 International Architecture Biennale Rotterdam. Colbert's presentation "New Perspectives for the Galveston Bay" proposed a coastal gate and levee systems that protect the city from hurricane storm surge or other threats.
In addition to his work at UH, Colbert is a researcher for Houston's Severe Storm Prediction, Education and Evacuation from Disasters Center. The center – based at Rice University – advances research and disseminates information related to severe storm impacts and evacuation strategies in the Gulf Coast region.  
This is the second year in a row that a faculty member from UH's Gerald D. Hines College of Architecture has earned Educator of the Year honors from AIAH. Last year, professor Patrick Peters was recognized for his commitment to preparing future architects.
---