Each day, University of Houston researchers and students strive to make the world a better place. From energy and medical research to sociological studies, UH's Cougar Community aims to provide new solutions to age-old problems.
Several members of the UH community also are focused on making Houston a better – and more beautiful – place to live. Recently, Keep Houston Beautiful (KHB) recognized UH's efforts to enhance the city's landscape.
Four UH-driven initiatives received kudos from KHB's Mayor's Proud Partner Awards. Projects from UH's Gerald D. Hines College of Architecture, Office of Sustainability and Department of Facilities Management were cited for helping Houston remain both clean and green.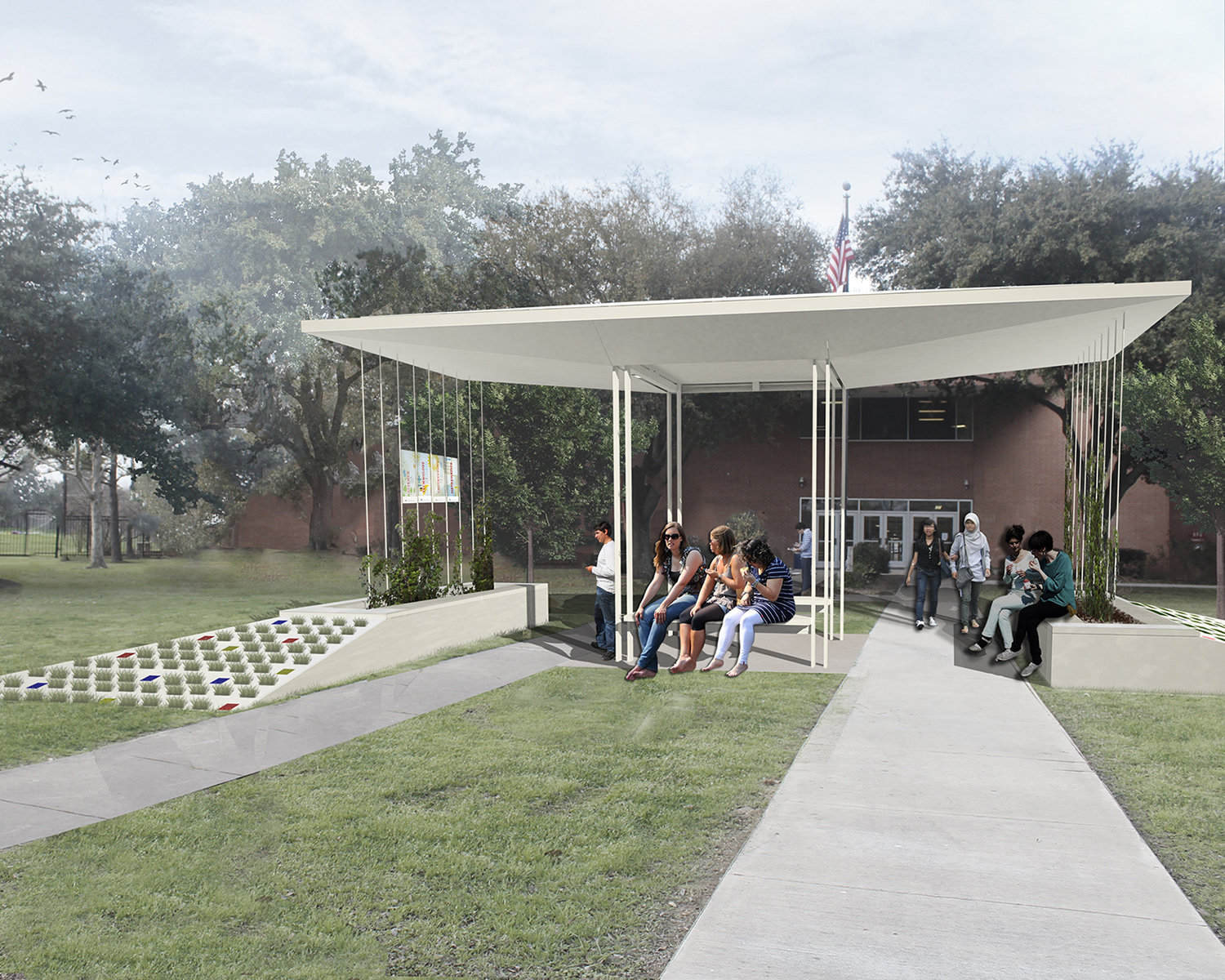 The Paul Revere Education Portal from the College of Architecture's Graduate Design/Build Studio earned a Proud Partner Award. The project, which is nearing completion, delivered an outdoor space for studying, socializing and class activities. The Education Portal offers amenities for science, technology, engineering and mathematics lessons. It also offers students charging stations for phones and tablets powered by solar panels on its roof. Construction on the Portal is scheduled to be complete by Nov. 19.
UH's Office of Sustainability earned a Certificate of Recognition for the Campus Community Garden. The 600-square-foot garden delivers organic produce that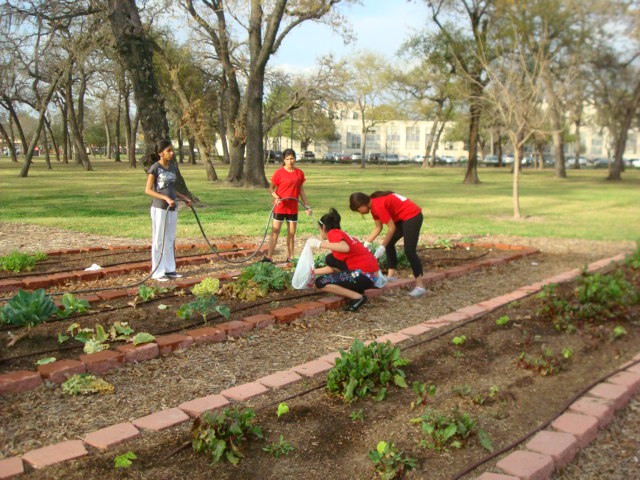 is donated to local food pantries and facilities providing assistance to low-income families. The Office of Sustainability also received an Honorable Mention for the UH Earth Day Festival. The spring event educated the campus community on the importance of green practices through demonstrations and informational booths.
Also earning an Honorable Mention was UH Department of Facilities Management for its Bicycle Abatement Program. The program partners Facilities Management with the UH Police Department and Student Housing and Residential Life to collect abandoned bicycles and donate them to charity organizations. As a part of this program, a bicycle repair center recently was established on campus.
"Being recognized by Keep Houston Beautiful as part of the Mayor's Proud Partner awards is a great honor," said Sarah Kelly, UH Sustainability Program Manager. "It shows that we're actively contributing to our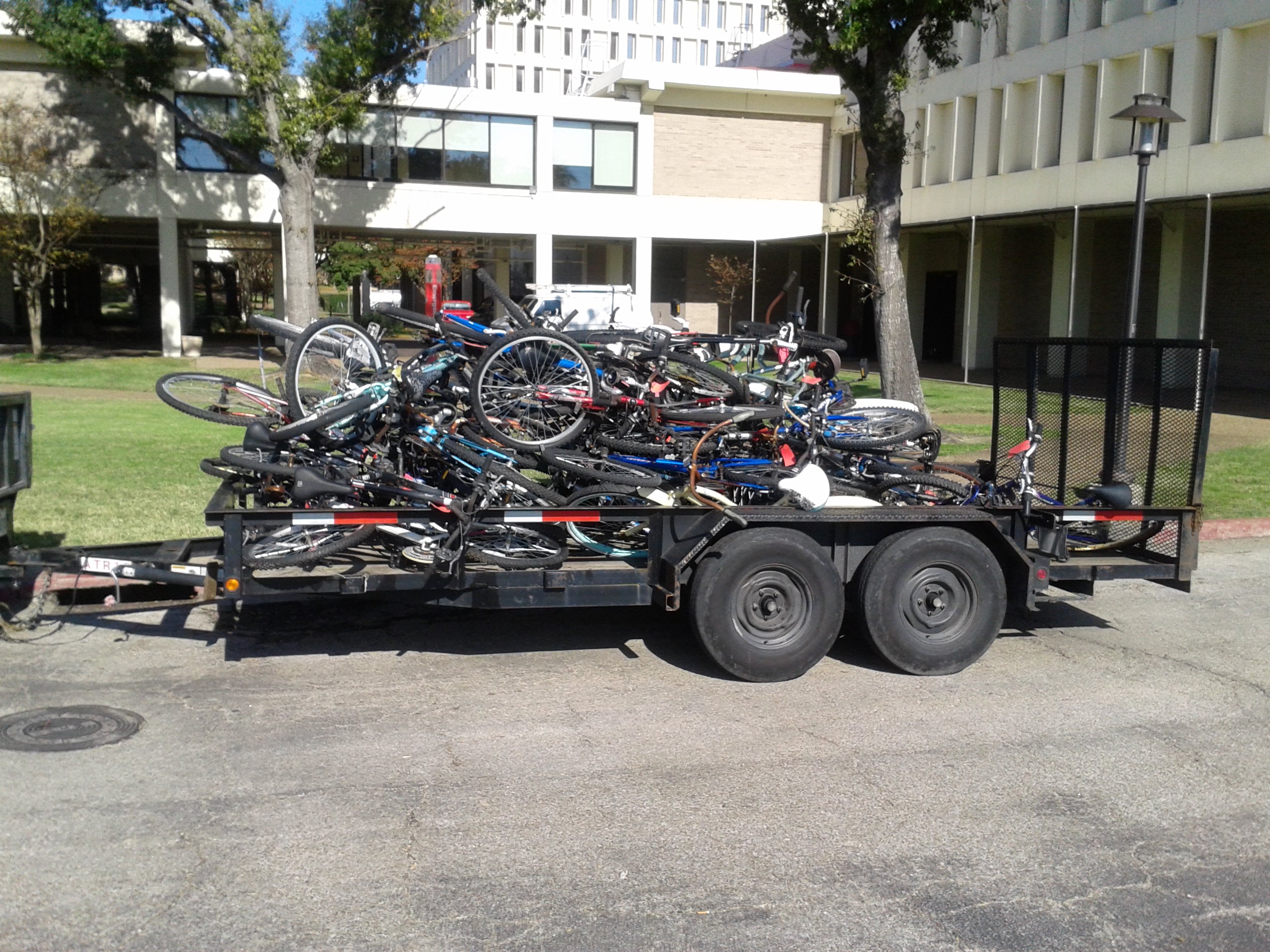 community and campus members in a positive way. Also, awards such as these help motivate organizations to do impactful work and spark friendly competition. I'm thrilled to know that we have several groups on campus committed to improving the aesthetics of our campus and community, and helping people and educating them about sustainability."
UH research professor Carroll Parrott Blue also contributed her talents to a project that earned honors. "METRO Arts in Transit Program Southeast Line" earned a certificate of merit.
Previous projects that have earned Mayor's Proud Partner honors include ReFRAME x FRAME, a micro pavilion constructed from recycled office cubes and the addition of filtered watered stations on campus.
For more details on Keep Houston Beautiful and the Mayor's Proud Partner Awards visit http://www.houstonbeautiful.org/.
---