Carlisle Floyd's "Cold Sassy Tree" made its world premiere in 2000 at Houston Grand Opera. The work (based on the 1984 book by Olive Ann Burns) earned much acclaim and became a popular staple of contemporary opera.
In April, both the opera and composer will return to Houston for a homecoming. The University of Houston's Moores Opera Center will present the city's second production of "Cold Sassy Tree." Floyd, who taught at UH, will revisit the campus and attend performances.
"Cold Sassy Tree" will be performed April 4 – 7 in UH's Moores Opera House. For ticket information, visit the online box office or call 713-743-3313.  Show times and dates are as follows.
7:30 p.m., April 4, 5, 7
2 p.m., April 6
Set in the fictional Georgia town of Cold Sassy, "Cold Sassy Tree" focuses on widower Rucker Lattimore sudden engagement – three weeks after his first wife's death – to Love Simpson, a much younger woman. While rumors run rampant, Rucker's grandson Will is the only person who supports the union and eventually strikes up a friendship with the new bride.
"It's a warm look at small town life at the turn of the 20th century," said Buck Ross, director of the Moores Opera Center. "It's a very life-affirming piece. It has many funny moments, but it also has quite profound things to say."
Ross is directing "Cold Sassy Tree" and Ward Holmquist, artistic director of Lyric Opera of Kansas City, is conducting the orchestra. Holmquist was Floyd's student at the Houston Grand Opera (HGO) Studio and is a former HGO staff member. Holmquist also conducted music for the first UH opera, "The Mother of Us All" in 1986 in Dudley Recital Hall. At that time, the University's opera company was known as the University Opera Theatre.
Floyd will return to UH, where he served as M.D. Anderson Professor from 1976 to 1996. "Cold Sassy Tree" is Floyd's most recent opera.
The composer is no stranger to southern culture. Born and raised in South Carolina, he set other operas in the South including "Susannah" (1955), "The Passion of Jonathan Wade" (1962) and "Willie Stark" (1981). Other notable works from Floyd include "Wuthering Heights" (1958), "Markheim" (1966), "Of Mice and Men" (1970), "Flower and Hawk" (1972) and "Bilby's Doll" (1976).
Over the course of his career, Floyd has earned numerous awards and honors including the National Medal of Arts in 2004 from the White House, an induction into the American Academy of Arts and Letters, and National Endowment for the Arts honors for lifetime work.
"'Cold Sassy Tree' has been on our 'to-do' list for quite a while," Ross said. "But, if the Moores Opera Center is going to perform a Carlisle Floyd piece, I wanted to make sure we had exactly the right people … and we do. So, now is the best time to bring this American classic back to the city where it premiered."
"Cold Sassy Tree" cast members include UH voice professor Cynthia Clayton and Emily Louise Robinson alternating the role of Love Simpson; Leah Bobbey and Julie Thornton alternating the role of Lightfoot McClendon; Tyler Beck and Alexander Scheuermann alternating the role of Will Tweedy; and Eric Lindsey and Aidan Smerud alternating the role of Rucker Lattimore.
Ross founded the Moores Opera Center in 1986. The center produces four productions each season. Among its Houston premieres are Nino Rota's "The Italian Straw Hat," Daron Hagen's "Amelia," Daniel Catán's "Il Postino," Robert Aldridge's "Elmer Gantry," Ricky Ian Gordon's "The Grapes of Wrath," Sergei Prokofiev's "The Love for Three Oranges," Carl Maria von Weber's "Der Freischütz," Samuel Barber's "Vanessa," Jules Massenet's "Chérubin," Gioachino Rossini's "Il viaggio a Reims," and Kurt Weill's "The Rise and Fall of the City of Mahagonny." Professional recordings include the center's productions of Dominick Argento's "Casanova's Homecoming" and a DVD release of Robert Nelson's "A Room With a View." For more details on the Moores Opera Center, visit http://www.music.uh.edu/opera/. 
The Moores Opera Center recently received honors from the National Opera Association (NOA). Its 2013 production  of "Moscow, Cheryomushki" took first place Division V in the association's national competition. Its 2013 production of "Rigoletto" earned second place in Division IV.
In previous years, the center received NOA awards for operas "Amelia" (first place – Division IV 2012); "Der Rosenkavalier (second place – Division V 2012); and "Il Postino" (first place – Division IV).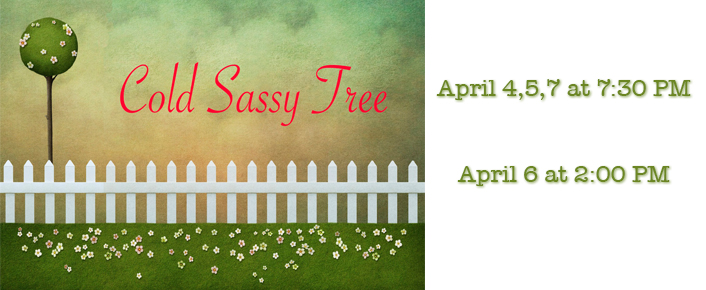 ###
---