Leave it to the University of Houston Moores Opera Center to present another unforgettable season. During its 2014 – 15 performances, the center will transport audiences to mysterious and fantastic settings while showcasing some of the city's most beautiful voices.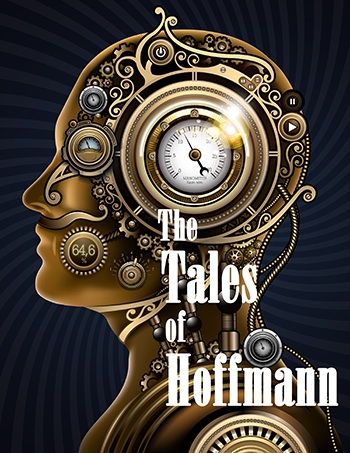 Works to be performed this season include Jacques Offenbach's "The Tales of Hoffmann," Gaetano Donizetti's "The Elixir of Love," Thomas Pasatieri's "Frau Margot" and Daniel Catán's "Rappaccini's Daughter."
Led by director Buck Ross, UH's Moores Opera Center prepares rising musical stars and delivers award-winning productions on campus. This season, the center welcomes new music director Raymond Harvey, who works with the Kalamazoo Symphony and previously served with El Paso Opera.
All operas are performed in UH's Moores Opera House (Entrance 16 off Cullen Boulevard). Tickets are $20 and $12 for students and seniors. A season pass covering four season operas is available for $60. For additional details on tickets, call the Moores box office at 713-743-3313 or visit its website.
The Moores Opera Center's 2014 – 15 season includes the following works:
"The Tales of Hoffmann" by Jacques Offenbach: A phantasmagorical mixture of steampunk, the supernatural and romantic decadence is woven together into three different stories. Hear a singing robot, see a Satanic musician who drives a girl to sing herself to death, and glide in a gondola to wicked Venice, where you can lose your very soul. Offenbach's gift for melody is nowhere more evident than in this grand work that includes his famous "Barcarolle." Sung in the original French with English surtitles. 7:30 p.m., Oct. 24, 25, 27 and 2 p.m., Oct. 26.
Jan. 29, 31 and Feb. 1, 2
"The Elixir of Love" by Gaetano Donizetti: A shy young man wins the girl of his dreams with a little help from a bottle. This opera is a charming comedy set in the Italian countryside and was a favorite of both Pavarotti and Caruso. Sung in the original Italian with English surtitles. All performances begin at 7:30 p.m.
"Frau Margot" by Thomas Pasatieri (Houston premiere): Film noir meets opera. Atmospheric and enigmatic, "Frau Margot" is the opera that Hitchcock would have wanted to direct. In Vienna of 1938, the widow of a famous composer is reluctant to allow another composer to complete her late husband's unfinished opera until she has conducted a séance to ask his permission. American composer Pasatieri returns to opera after scoring many Hollywood films. According to Opera Today critic Wes Blomster, the opera "is a score of a voluptuous splendor that suggests Klimt's gilded paintings set to music…  it has all the markings of a masterpiece."  Sung in the original English with English surtitles. 7:30 p.m., Jan. 30, and 2 p.m., Feb. 1.
"Rappaccini's Daughter" by Daniel Catán (Houston premiere): Lose yourself in Dr. Rappaccini's enticing garden, which is not only filled with his experimental poisonous plants, but also contains his equally lethal, yet seductive, daughter. Based on a Nathaniel Hawthorne story as retold by the Nobel Prize winning Octavio Paz, the opera explores a Garden of Eden gone awry with lush, sinfully sensuous music awash in orchestral color. This is the last in the University's series of all of the completed operas of Daniel Catán. Sung in the original Spanish with English surtitles. 7:30 p.m., April 10, 11, 13, and 2 p.m., April 12.
The Moores Opera Center is part of UH's Moores School of Music. Each year, it produces four operas. Among the center's Houston premieres are Daron Hagen's "Amelia," Daniel Catán's "Il Postino," Robert Aldridge's "Elmer Gantry," Ricky Ian Gordon's "The Grapes of Wrath," Sergei Prokofiev's "The Love for Three Oranges," Carl Maria von Weber's "Der Freischütz," Samuel Barber's "Vanessa," Jules Massenet's "Chérubin," Gioachino Rossini's "Il viaggio a Reims," and Kurt Weill's "The Rise and Fall of the City of Mahagonny." In 2013, the center earned awards from the National Opera Association (NOA) for productions of "Moscow, Cheryomushki" and "Rigoletto." In 2012, it earned NOA honors for "Amelia" and "Der Rosenkavalier." And in 2011, it received NOA awards for "Il Postino." Professional recordings include the center's productions of Dominick Argento's "Casanova's Homecoming" and a DVD release of Robert Nelson's "A Room With a View." For more details on the Moores Opera Center, visit http://www.music.uh.edu/opera/. 
---