The University of Houston's Blaffer Arts Museum kicks off 2014 with distinctively different offerings from internationally acclaimed artists.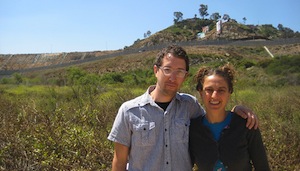 This week, the museum welcomes Antena, a creative collaborative comprised of Jen Hofer and John Pluecker, to campus for a spring residency that runs Jan. 18 – May 10. Also starting this week, Blaffer will present the first solo exhibition in the U.S. for St. Petersburg born, New York based Anton Ginzburg titled Terra Corpus and the telenovela-inspired Tears and Politics: Works by Phil Collins and Christian Jankowski. Both exhibitions run through March 15, 2014.
A public reception for Antena including a series of readings and performances will kick off at 6 p.m., Jan. 16 in the museum. A public reception for Terra Corpus and Tears and Politics will begin at 7 p.m., (6 p.m. for members) Jan. 17.
Both Hofer and Pluecker of Antena are writers, artists, literary translators and activist interpreters. At UH, they will explore how views on language can help re-imagine and rearticulate our world. Among the duo's initiatives at UH is teaching the course "In The Between: At the Intersections of Writing, Art, Politics" – part of the UH Cynthia Woods Mitchell Center for the Arts' Interdisciplinary Arts curriculum. Antena also will oversee a book sale featuring independent works written by a range of authors from the U.S. and Latin America. Likewise, the duo will curate an exhibition of literary and visual works featuring local and international artists. At UH, Hofer and Pluecker will host public workshops in writing, bookmaking, translation and language justice. Antena will transmit their talents off campus as well, delivering performances, public readings and panel discussions in the community. Antena's residency at Blaffer is supported through an Innovation Grant from the Mitchell Center.
On Jan. 18, Antena will kick off its residency by sharing food and words in the museum. From noon to 2 p.m., Hofer and Pluecker will host a potluck lunch and share a host of independently published books from the U.S. and abroad. Participants are encouraged to bring snacks to share with others.
Terra Corpus marks Anton Ginzburg's U.S. museum debut. The exhibition combines "At the Back of the North Wind" and "Walking the Sea," the first two parts in a trilogy in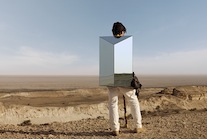 works in film, photography, sculpture and painting. Works focus on mythical and legendary landscapes that loom large in our imaginations. At the Back of the North Wind is the product of a journey extending from America's northwest region to St. Petersburg, Russia, to the White Sea (on the northwest coast of Russia). The artist's expedition was an attempt to locate Hyperborea – the fabled Utopian realm. Ginzburg's Walking the Sea extends the artist's journey as he documents his trip across the Aral Sea – an inland salt-water sea between Kazakhstan and Uzbekistan. The eroding body of water serves as a canvas for Ginzburg's imagination as he documented a dried up, desolate landscape filled with abandoned vessels and former Soviet military bases.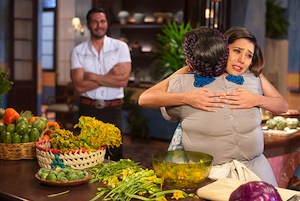 Tears and Politics: Works by Phil Collins and Christian Jankowski captures the pain and passion found in contemporary telenovelas – or Spanish-language TV soap operas. Artists Jankowski and Collins each deliver separate their own telenovelas. Jankowski's Crying for the March of Humanity (inspired by the classic mural of the same name) recreates an episode of "La que no podia amar (The One Who Could Not Love)." Using the show's original script, setting and cast, Jankowski instructed actors to substitute expressions for dialogue. For his piece, Collins recruited leading Mexican actors and Hollywood writers to create his own short telenovela "soy mi madre." Filmed in Mexico City, the piece is indirectly inspired by Jean Genet's play "The Maids" and focuses on the Latino and immigrant populations of Colorado.
Blaffer Art Museum is free and open to the public. It is located at Entrance 16 (off Cullen Boulevard) in UH's Fine Arts Building. The museum is open from 10 a.m. to 5 p.m., Tuesday, Wednesday, Friday and Saturday, and 10 a.m. – 7 p.m., Thursday.
The museum opened to the public in 1973. Named for Houston arts patron and collector, Sarah Campbell Blaffer, the museum quickly earned notoriety as a space for innovative, cutting-edge exhibitions. In addition to hosting artists' works, the museum commissions work and organizes exhibitions that tour nationally. In 2012, the museum underwent an expansion that included the addition of lounge, new second level spaces (studio, media gallery), front entrance, new signage and redesigned staircase. To learn about Blaffer Art Museum, visit its website.
---