Audiences couldn't ask for two more different operas than "The Consul" and "The Barber of Seville." One is a dark exploration of bureaucracy and totalitarianism while the other is an iconic musical comedy. Both, however, are longtime favorites among opera fans and will kick off the University of Houston Moores Opera Center's winter repertoire.
The center will deliver both classics Jan. 23 – 27 in the University's Moores Opera House (Entrance 16 off Cullen Boulevard). Tickets are $20 and $12 for students and seniors. They can be purchased by calling 713-743-3313 or through the Moores online box office. 
Performance times and dates are as follows:
"The Consul" – 7:30 p.m., Jan. 23, 25, 26
"The Barber of Seville" – 7:30 p.m., Jan. 24, 27 and 2 p.m., Jan. 26
Gian Carlo Menotti's "The Consul" premiered on Broadway in 1950. Its plot focuses on John Sorel, a political outcast on the run from government agents. His wife, Magda, desperately tries to join him by obtaining a visa. Unfortunately, her efforts are hindered when she arrives at a crowded consul's office, where the Secretary holds the keys to her family's fate. Meanwhile, husband John is determined to reunite with his family.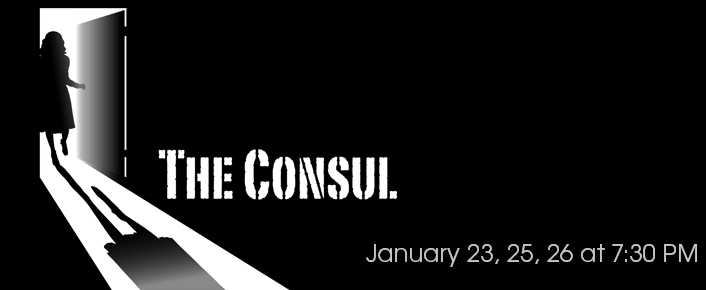 This will be the third Moores Opera Center production of "The Consul" and the first time it will be performed in the Moores Opera House.
"I believe strongly in this piece," said Buck Ross, director of the Moores Opera Center. "It's only one of three operas we have performed more than twice. It's a terrific opera and a great work for our singers."
"The Consul" is directed by opera veteran and UH doctoral student Lynda McKnight. Guest conductor Raymond Harvey – music director of the Kalamazoo Symphony – is overseeing its music.
Principal roles are performed by UH students. Cast members include Gwendolyn Alfred and Emily Robinson alternating the role of Magda Sorel, Austin Hoeltzel and Matthew Konopacki alternating the role of John Sorel, Nicole Woodward as the Secretary and Amy Sheffer as the Mother.
Gioachino Rossini's "The Barber of Seville" premiered in 1816. It focuses on the love struck Count Almaviva who is vying for the affections of the beautiful Rosina. Unfortunately, she is guarded by her elder ward and would-be groom Bartolo. The Count assumes several guises to conceal his wealth and enlists the aid of former servant Figaro.
"'The Barber of Seville' has become part of our culture. Even those who are not familiar with the opera itself know 'Figaro,'" Ross said. "It offers one astonishingly good piece of music after another. Just when you think it's reached its high point, something else comes along that tops it."
Ross is directing "The Barber of Seville" and Jake Sustaita, assistant conductor for the Moores Opera Center, is conducting the music. Principal roles are played by students Brian Yeakley as Count Almavia, James Rodriguez and Blas Canedo alternating as Figaro, and Kyla Knox and Julie Thornton alternating as Rosina.
Ross founded the Moores Opera Center in 1986. The center produces four productions each season. Among the MOC's Houston premieres are Nino Rota's "The Italian Straw Hat," Daron Hagen's "Amelia," Daniel Catán's "Il Postino," Robert Aldridge's "Elmer Gantry," Ricky Ian Gordon's "The Grapes of Wrath," Sergei Prokofiev's "The Love for Three Oranges," Carl Maria von Weber's "Der Freischütz," Samuel Barber's "Vanessa," Jules Massenet's "Chérubin," Gioachino Rossini's "Il viaggio a Reims," and Kurt Weill's "The Rise and Fall of the City of Mahagonny." Professional recordings include the center's productions of Dominick Argento's "Casanova's Homecoming" and a DVD release of Robert Nelson's "A Room With a View." For more details on the Moores Opera Center, visit http://www.music.uh.edu/opera/. 
The Moores Opera Center recently received honors from the National Opera Association (NOA). Its 2013 production  of "Moscow, Cheryomushki" took first place Division V in the association's national competition. Its 2013 production of "Rigoletto" earned second place in Division IV.
In previous years, the center received NOA awards for operas "Amelia" (first place – Division IV 2012); "Der Rosenkavalier (second place – Division V 2012); and "Il Postino" (first place – Division IV).
---