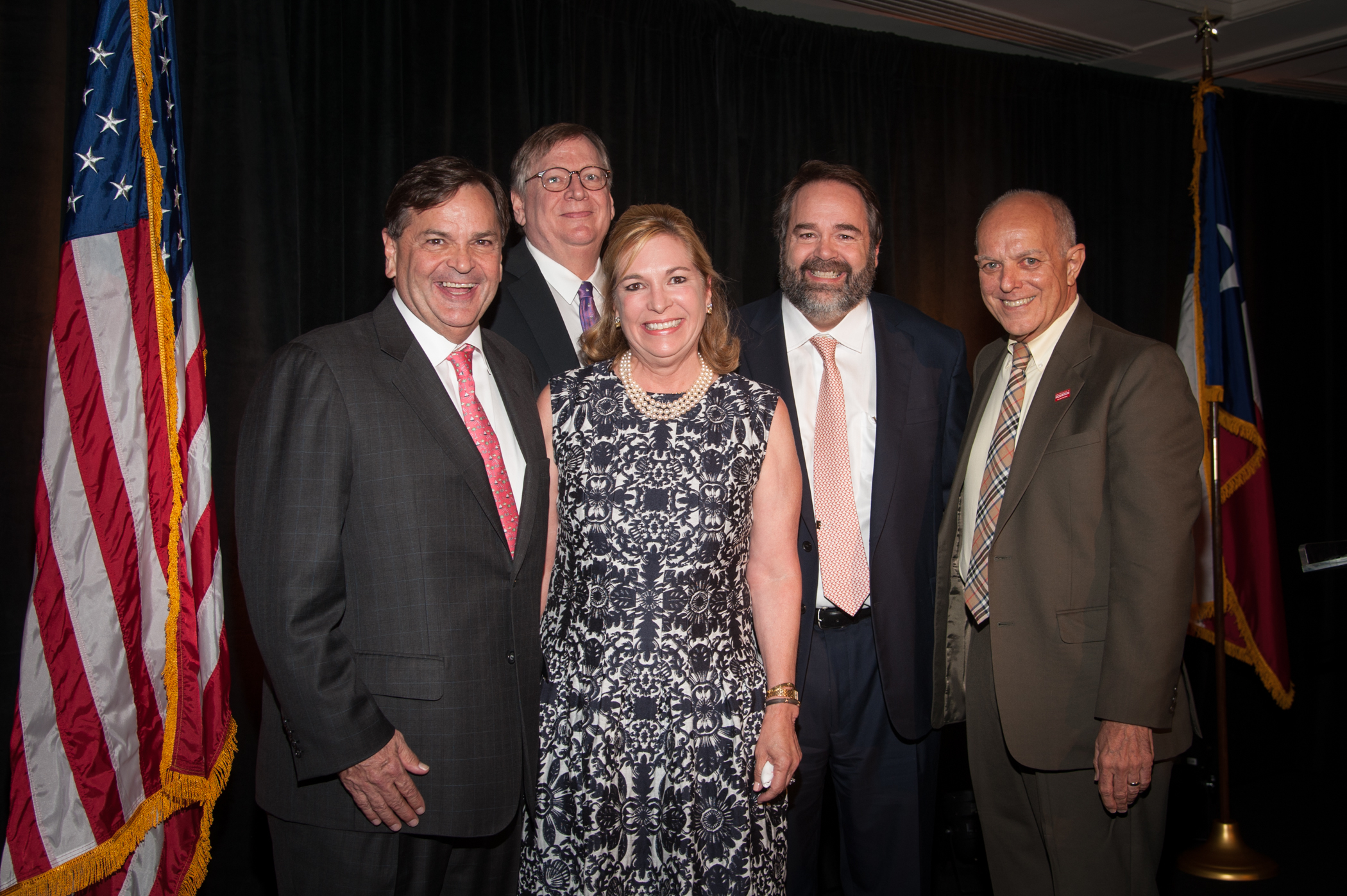 On behalf of the family of the late Houston philanthropist and social worker Maconda Brown O'Connor, The Brown Foundation Inc. has given the University of Houston (UH) Graduate College of Social Work (GCSW) a $2 million dollar gift to establish the Maconda Brown O'Connor Endowed Dean's Chair.
The legacy gift is transformational for the UH GCSW and echoes the generous, impactful life of O'Connor, who was a leading social worker and advocate for children.
"Our mother was many things, but at her very core she was the consummate social worker and spent her life helping others," said Nancy I. Abendshein, O'Connor's daughter. "My brothers and I are pleased to be able to honor our mother's legacy and life's work with this endowed chair."
The endowed chair provides an important, permanent source of funding for the GCSW dean to lead the college to its next level of performance and prominence in scholarly research. 
"Dr. Maconda Brown O'Connor has left an enduring legacy that will continue at our Graduate College of Social Work," said UH President Renu Khator.  "She devoted her time and resources to improving services available to vulnerable children and families in the Houston area. She was a good friend to the community and the University."
The endowment income will support the college's research activities, including the establishment of the annual Maconda Brown O'Connor Distinguished Lectureship. Through the lecture, faculty, graduate students, alums and practicing social workers will gain insights and inspiration from globally recognized experts and leading innovators in the field of social work.  Ira Colby, GCSW dean and professor of social work who is retiring later this year, said the establishment of the dean's chair will also be key in recruiting a nationally prominent leader in the field of social work to fill the dean's post later this year.
"There is a strong correlation between endowed chairs and top college rankings," said Colby. "Seven of the top 10 social work colleges have endowed chairs. This endowed dean's chair will position the GCSW to attain a goal of increasing its national ranking into the top 10."
Dr. O'Connor, who died in 2012 at age 82, was the daughter of iconic Houston businessman George R. Brown and wife, Alice Pratt Brown. His construction company, Brown & Root Inc., grew to become fourth-largest in the world.  O'Connor was a leading Houston philanthropist and social worker.   As president of The Brown Foundation Inc., O'Connor helped award $1.2 billion in grants.  At age 51 and after having raised her four children— Nancy Abendshein, George R. O'Connor, Thomas I. O'Connor and John H. O'Connor, she decided to go back to school. O'Connor earned her doctorate in social work from Smith College School for Social Work and worked in one of Houston's toughest juvenile detention centers. She helped found Houston A+ Challenge, a nonprofit that invests millions in Houston-area public schools, and co-founded both the Greater Houston Collaborative for Children and Children at Risk.  O'Connor also was a leading supporter for DePelchin Children's Center throughout her life and instrumental in the development of Discovery Green.  O'Connor served on many boards, including the Brookings Institution, Texas Children's Hospital, the Rice Center for Education and the University of Houston-Downtown President's Advisory Council.  The University of Houston granted O'Connor an honorary doctorate in 2006.
"She was an inspirational advocate and leader for creating proactive structures in which all children and families could grow and flourish," said Colby. "Maconda fully understood the importance of advanced professional social work education to prepare the next generation of practitioners who would help realize her vision."
In appreciation of this generous gift, the UH GCSW will honor O'Connor with a permanent memorial inside the dean's suite.  This lasting memorial will ensure all visitors know of O'Connor's life and her continuing impact.
About the UH Graduate College of Social Work
The UH Graduate College of Social Work (GCSW) is a nationally recognized program, ranked 37 by U.S. News & World Report and the highest ranked College at the University of Houston.  Offering MSW and PhD degrees, the GCSW provides exceptional education for advanced social work practice, research and leadership through teaching, advancing knowledge and community engagement to achieve social, economic and political justice. GCSW faculty includes Nobel Peace Laureate Jody Williams and well-known shame and resilience researcher and best-selling author Brené Brown. It is the only social work program in the world to have a Nobel laureate on its faculty.  Committed to community engagement, the GCSW partners with agencies throughout Houston and counts a significant number of leaders in service agencies among its alumni.   
For more information, please visit www.uh.edu/socialwork
---