From a field of mathematical scientists from more than 600 institutions around the world, University of Houston (UH) professor Roland Glowinski has been named a fellow of the American Mathematical Society (AMS) for 2013, the program's inaugural year. The prestigious program recognizes AMS members who have made outstanding contributions to the creation, exposition, advancement, communication and utilization of mathematics.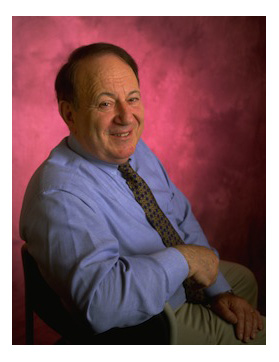 One of the world's leading researchers in applied mathematics and scientific computing, Glowinski considers his career to be one of his greatest rewards. Whether applying math to the medical or petroleum industries, much of Glowinski's work involves computer simulations to describe scientific, medical and engineering problems mathematically. He is well known for his research on new mathematic models of particular flow, and for the application of mathematical and computational methods to the design of a new class of heart valves and to cases related to the petroleum industry. Glowinski, who holds a Hugh Roy and Lillie Cranz Cullen Professorship in Mathematics, is also a mechanical engineering professor.

"It is indeed a great honor to be named a fellow of the American Mathematical Society and to be recognized for my contributions to the profession," Glowinski said. "As an AMS fellow, I plan to work toward helping more of my UH colleagues also achieve this nomination in the future."

Recognizing some of the most accomplished mathematicians, the new AMS fellows program honors members who have contributed to the understanding of important mathematical questions, applications throughout the scientific world and educational excellence, according to AMS President Eric M. Friedlander. Among the goals of the program, he says, are to create an enlarged class of mathematicians recognized by their peers as distinguished for their contributions to the profession and to honor excellence.

"The department of mathematics is proud of Roland's continued accolades," said Jeff Morgan, professor and chair of mathematics at UH. "He is one of several distinguished professors who continue to bring honor to our department and the university at large. As one of the world's foremost computational scientists, he has played a major role in the development of our department, as well as the development of computational sciences on the UH campus."

Since joining the AMS and coming to UH in 1985, Glowinski has amassed numerous honors, including election to the French Academy of Sciences in 2005 and induction to the inaugural class of Society for Industrial and Applied Mathematics fellows in 2009. Other honors include membership in the French National Academy of Technology and the Academia Europaea, as well as induction as a chevalier in the Légion d'Honneur, the French equivalent of knighthood. He also received the Esther Farfel award, the highest honor bestowed on a member of the UH faculty, and the Theodore von Kármán Prize, an international honor awarded only every five years.

Glowinski has authored seven books and authored or co-authored more than 300 research articles, and served as editor for more than 20 scientific reviews and anthologies.

Outside of his research projects, he devotes much of his time to students. He hopes to impart some of the wisdom that has earned him international accolades to his students and looks forward to some of them becoming valuable colleagues.
###
About the University of Houston
The University of Houston is a Carnegie-designated Tier One public research university recognized by The Princeton Review as one of the nation's best colleges for undergraduate education. UH serves the globally competitive Houston and Gulf Coast Region by providing world-class faculty, experiential learning and strategic industry partnerships. Located in the nation's fourth-largest city, UH serves more than 39,500 students in the most ethnically and culturally diverse region in the country. For more information about UH, visit the university's newsroom.

About the College of Natural Sciences and Mathematics
The UH College of Natural Sciences and Mathematics, with 187 ranked faculty and more than 5,000 students, offers bachelor's, master's and doctoral degrees in the natural sciences, computational sciences and mathematics.  Faculty members in the departments of biology and biochemistry, chemistry, computer science, earth and atmospheric sciences, mathematics and physics conduct internationally recognized research in collaboration with industry, Texas Medical Center institutions, NASA and others worldwide.

To receive UH science news via e-mail, sign up for UH-SciNews.

For additional news alerts about UH, follow us on Facebook and Twitter.


---