Housing the largest publisher of contemporary U.S. Latino literature required a move to larger quarters, and now Arte Público Press wants to show it off.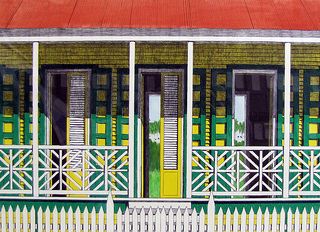 Doors will be open from 5:30 – 8:30 p.m., Friday, Sept. 7 for an open house at its new facility in the University of Houston's Energy Research Park.  The event is free and open to the public. Visitors will enjoy food, drinks, a raffle and a chance to mingle with APP authors. 
"We're excited about our new headquarters and grateful that UH has made this heavy investment in supporting Hispanic intellectual pursuits through this beautiful new facility," said professor and director of APP Nicolás Kanellos.
Arte Público's move to the new UH Energy Research Park allows for greater storage space for books and additional offices for staff. It also provides room for state-of-the-art book scanners and equipment necessary for working with the largest database publisher in the world, EBSCO, to digitize recovered work written by Latinos from the colonial period to the present day. The new space totals 33,949 square feet, which includes a large book warehouse.

Additionally, the open house serves as an unveiling of artwork by Cuban artist Emilio Sánchez.  Fifteen lithographs were donated by the Emilio Sánchez Foundation.  Sánchez started painting in 1944 while taking courses at the Art Students League in New York City. He remained in New York until his death in 1999. Throughout his life, he traveled extensively to the Caribbean Islands where he became fascinated with architectural themes and the play of light and shadow on colored forms—a dominant characteristic of his work.
"Because we are an artistic and cultural organization, his beautiful artworks reinforce our vision of preserving and promoting Hispanic literature, history and culture.  The works are superb," Kanellos said. 
For more information or to RSVP for the open house, visit http://conta.cc/PVoQs0
For more information on UH's Arte Público Press, visit http://www.latinoteca.com/arte-publico-press/
WHAT: UH Arte Público Press open house
WHEN: 5:30 – 8:30 p.m., Friday, Sept. 7
WHERE: UH Energy Research Park, 4902 Gulf Freeway, Building 19
---