A trip to the land of the dead is typically no laughing matter. In Aristophanes' "The Frogs," however, the underworld provides a perfect comic backdrop for the misadventures of god Dionysus.
Houston audiences soon will share in the laughter as the University of Houston's Center for Creative Work presents Dionysia 2012 featuring "The Frogs" April 26 – May 1. All performances begin at 7 p.m. and are open to the public. Performance locations are as follows:
April 26, 28, 29 – Rockwell Pavilion in UH's M.D. Anderson Library (second floor)
April 30 – Fitzgerald (2706 White Oak Blvd.)
May 1 – Khon's Bar (2808 Milam St.)
The play follows Dionysus to Hades as he tries to resurrect recently departed playwright Euripides to restore intellectual glory to the Greek city of Athens. Once in the realm of the dead, Dionysus finds himself caught in a battle of words between Euripides and his fellow tragedian Aeschylus.
John Harvey, director of the Center for Creative Work, has written a new adaptation of the play that balances contemporary satire with Aristophanes' classic story.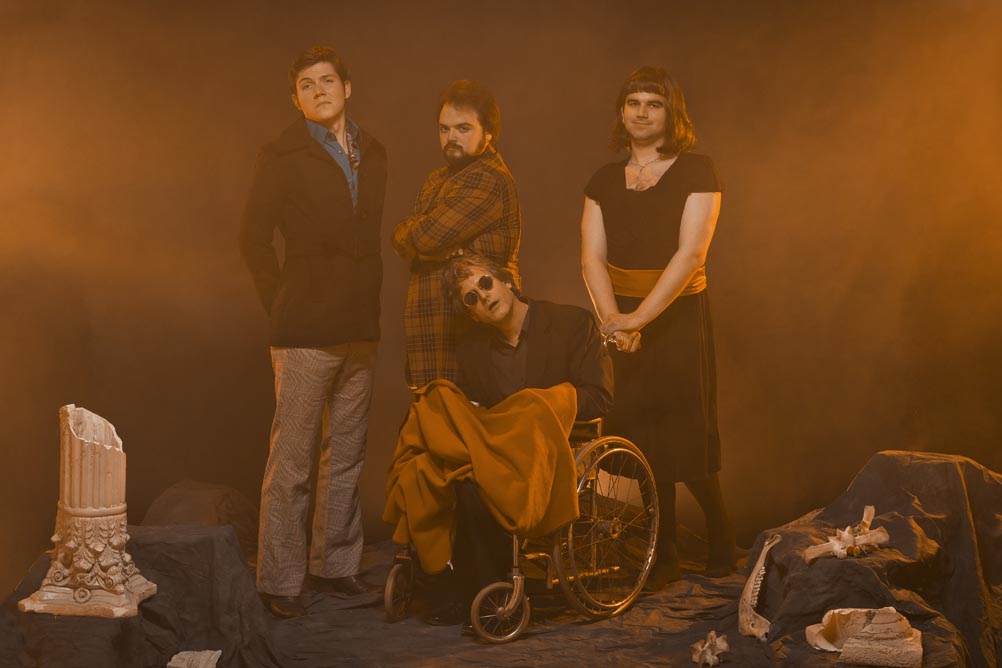 "I've brought things into this play including the Greek debt crisis, the bailout and stuff with Italy's former prime minister Silvio Berlusconi," Harvey said. "In this version, Dionysus is trying to save Athens' tourism. He wants to market the city's great writers to boost the number of visitors to the city. It includes references to both current and ancient events. There will be discussion on the war with the Spartans, and the chorus will advertise for Wal-Mart, Denny's and PetSmart."
Directing "The Frogs" is Aaron Landsman, artist-in-residence for UH's Mitchell Center for the Arts. Landsman also plays Euripides opposite Harvey as Aeschylus. UH Honors College students round out the cast.
"We at the Mitchell Center are delighted to host the visionary director Aaron Landsman for this residency," said Karen Farber, director of the Mitchell Center. "The Frogs represents a perfect opportunity to breathe new life into an important piece of theatrical literature and I anticipate that this collaboration with the Honors College is only the beginning of a fruitful partnership between our two programs."
To kick off Dionysia 2012, the Honors College will host a pre-show Agora and Ekphrastic Art Exhibit at 6 p.m., April 25 in the Honors College Commons (second floor of M.D. Anderson Library). The event will feature music, readings, art and free refreshments.
For more details or to RSVP for free tickets, visit the Dionysia 2012 website at http://TheHonorsCollege/Dionysia.
---