When architects and designers need insight on new, innovative materials for projects, they often reach out to Material ConneXion. The global consulting firm provides access to the cutting edge, contemporary building blocks that are reshaping contemporary architecture.
Material ConneXion has offices in New York, Italy, Germany, South Korea and Thailand. Now, its resources can be accessed at the Materials Research Collaborative (MRC) on the first floor of the University of Houston's Gerald D. Hines College of Architecture.
The MRC provides local and regional architects, designers and students with convenient access to Material ConneXion's online resources and to an extensive physical library.
"This library essentially brings the world's leading materials consultancy to our college," said Donna Kacmar, associate professor of architecture, who will oversee the library. "It provides our students with resources that can help them grow as materials experts. It also will allow students to receive a knowledge base that many peers at other institutions don't have. They will be more competitive in the marketplace and ultimately, they will be valuable assets to their clients."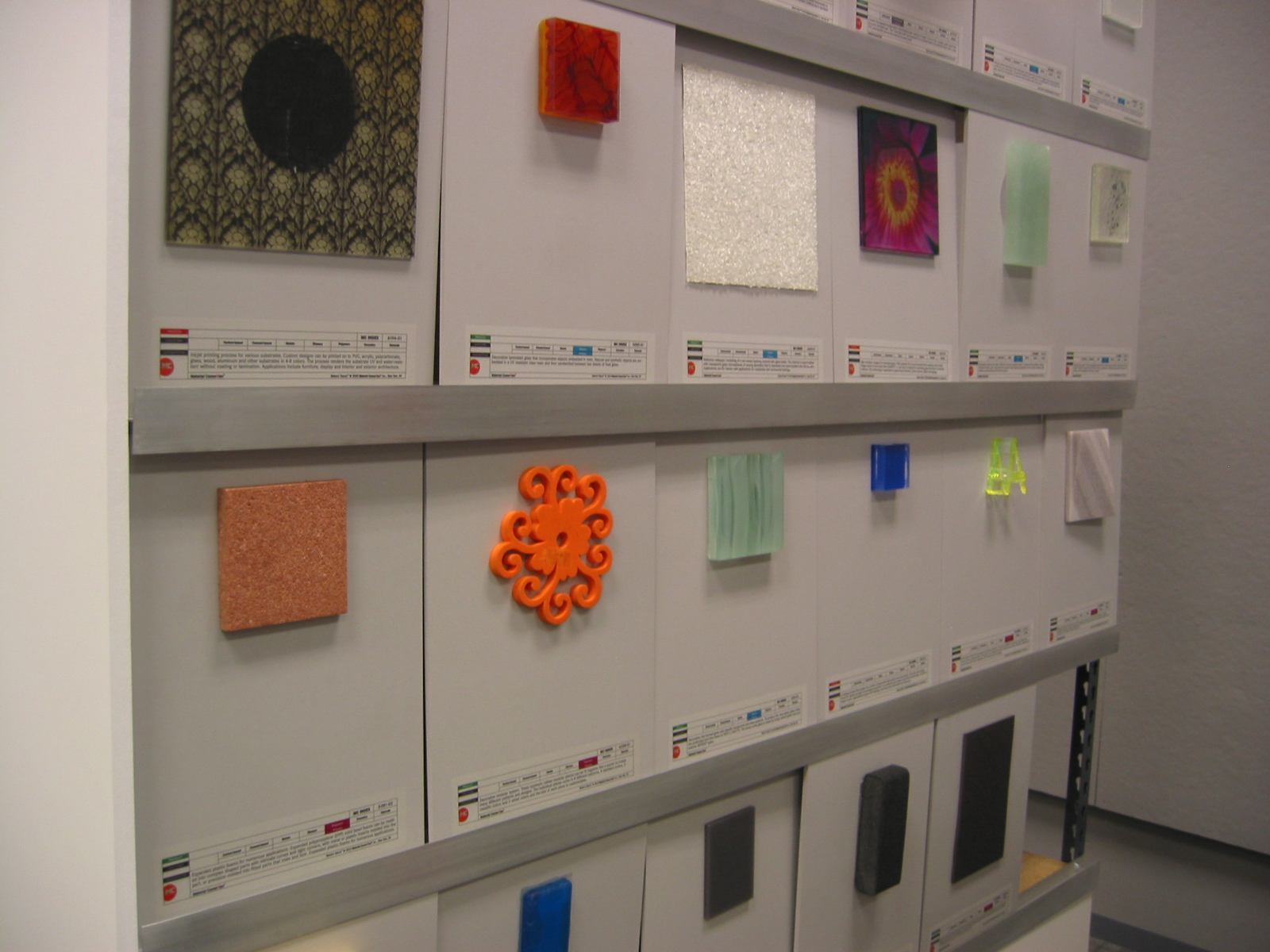 A rotating collection of physical materials samples (ceramic, cement, polymer-based, glass and metal) will be housed at the library. Students and architects also can research materials through a comprehensive database, which will assist in locating specific materials with unique qualities (fire-resistant, sound absorbent, etc.).
Headquartered in New York, Material ConneXion maintains the world's largest library of advanced, innovative and sustainable materials and processes. Its physical archive contains more than 5,000 samples and serves as a resource for architects and designers across the globe. Its team of experts includes materials scientists and specialists who have worked with Fortune 500 companies and national laboratories.
"This library positively impacts our students, but it is also will be great for Houston," Kacmar said. "When architects from Houston need to research materials to accommodate a client's requests, they won't have to fly to New York for their research. Architects from nearby cities like Dallas or New Orleans also stand to benefit as well."
The library's convenient location for architects in Houston and neighboring markets also can promote an increased use of newer, sustainable materials, Kacmar added.
"Sometimes, using the latest materials can be cost prohibitive or challenging due to time constraints," she said. "Having a library such as this on campus increases the opportunities for more designers and builders to embrace new technologies and start using them on current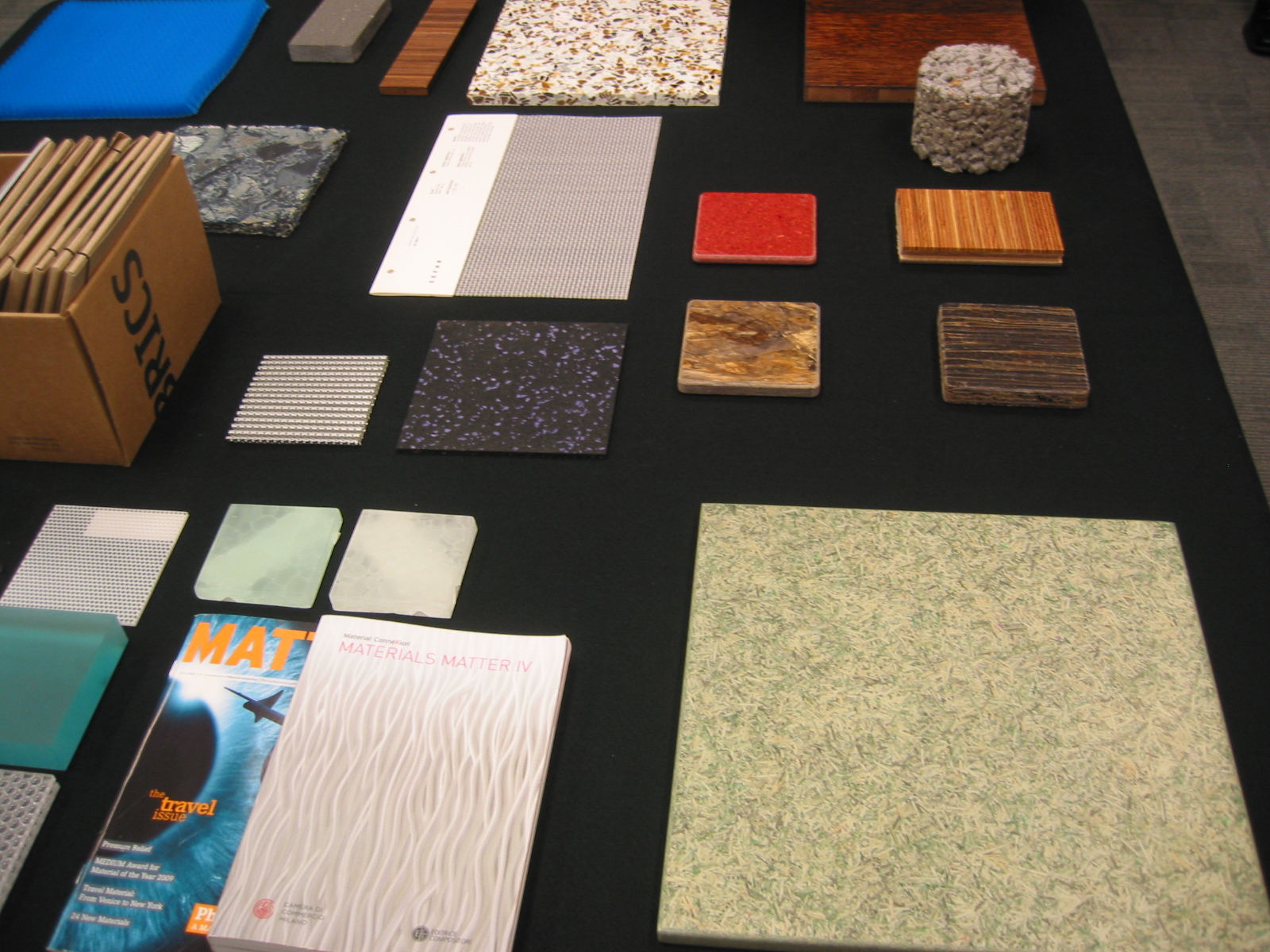 projects."
UH architecture students can utilize the MRC at no cost. Professional architects and designers can purchase annual memberships, which will include:
Access to the world's largest online library of advanced, innovative and sustainable materials and processes
Access to the MRC at the University of Houston with staff support
Admittance to Material ConneXion's onsite libraries in New York, Bangkok, Cologne, Daegu and Milan
Updates on the 40 – 50 new materials added to the online database each month
Exclusive invitations to two annual lectures at the College of Architecture by recognized experts on the latest trends in materials markets
An academic setting for research with VIP parking for clients (by appointment)
Better educated and trained employment force and a stronger competitive advantage
Opportunities to interact with students and meet future graduates and employees with specific expertise

The MRC's founding partners include Page Southerland Page, Kendall/Heaton Associates, Gensler and Ziegler Cooper. The MRC also is supported by the Architecture Center Houston Foundation and UH Green Building Components.
For details on membership opportunities or how an organization can become involved with the MRC, contact Alaina Schuster at adschuster2@uh.edu. To learn more about Material ConneXion, visit http://www.materialconnexion.com/. 
---