Games are often seen as fun diversions, but they also are instrumental in building communities and promoting human interaction. Whether they're played online or on a board, there's no denying the fact that games bring people together.
This month, a group of artists will explore the concept of games as social tools during Media Archeology 2011: Rewind-Play-Fast Forward. Presented by the Aurora Picture Show and the University of Houston Cynthia Woods Mitchell Center for the Arts, Media Archeology will feature site-specific works and performances Sept. 15 – 17 in venues across Houston. All Media Archeology events are free.
"Media Archeology is the type of electronic art festival you usually only find in Europe," said Bree Edwards, program coordinator for the Mitchell Center. "I am really excited that this year's theme, the impact that video games have had on the art world."
For more details on Media Archeology 2011, visit www.mitchellcenterforarts.org or www.aurorapictureshow.org.
MEDIA ARCHEOLOGY 2011 EVENTS:


"Sniff" by Karolina Sobecka - 8 p.m., Sept. 15 at Chick and Chica (3710 Main St.)
Sobecka's installation focuses on an interactive projection of an animated dog that will follow and respond to viewers' gestures. Created with the Unity3d Game
Engine, the computer-generated canine is rendered in real time, so that it changes its behavior when approached by different viewers. "Sniff" is designed to promote human interaction with media art in the same way as game systems Kinect and Xbox 360. "Sniff" will be complemented by a Main Street block party.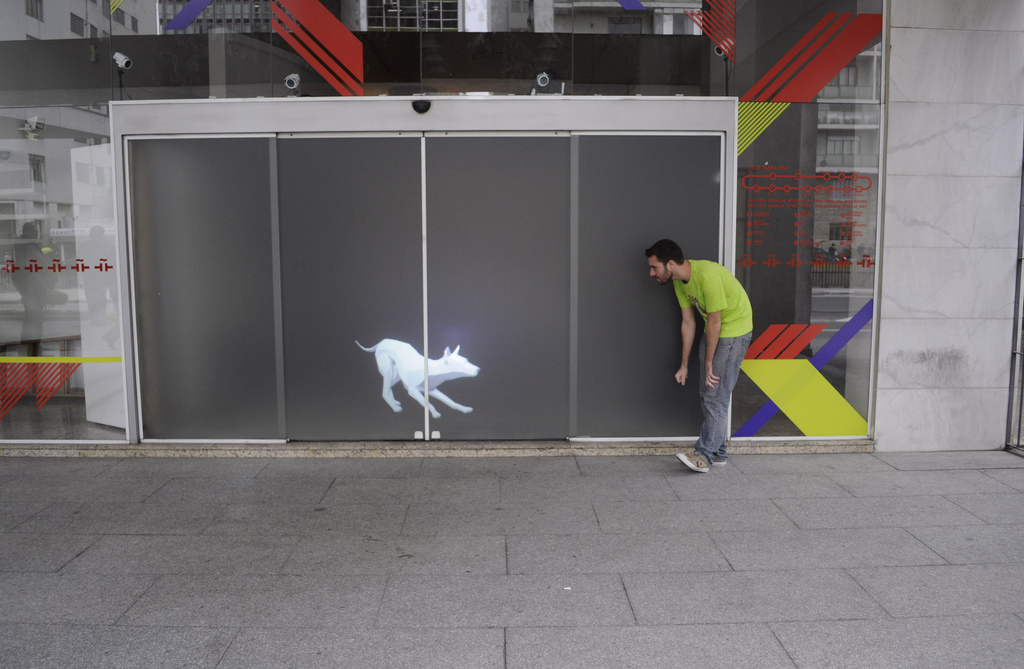 "The Chiptune Crooner" by Robert Thoth - 8 p.m., Sept. 16 at The Menil Collection and Aurora Video Library (1524 Sul Ross St.)
Houston artist Thoth will deliver a multimedia concert using an orchestra composed of vintage computer parts and pixel-art videos, which will feature imagery from popular video games such as "The Sims" and "Road Attack Race Car." Patrons also can play retro-video games and enjoy short films that will be projected on the side of The Menil Collection.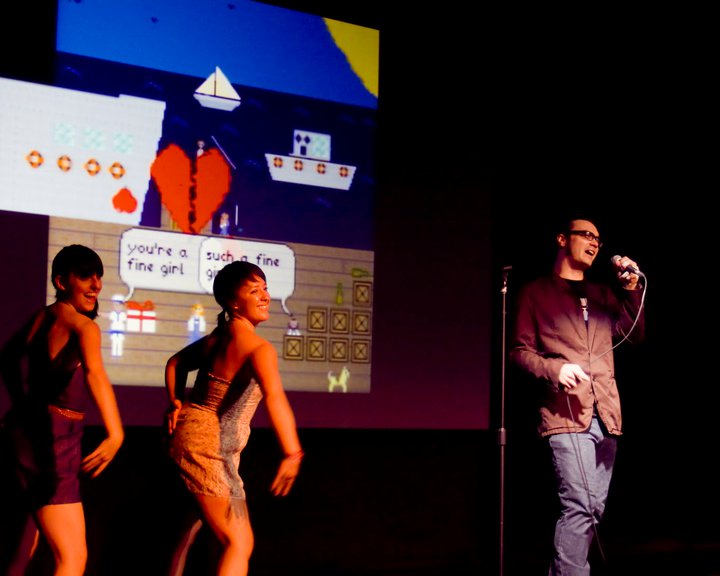 "Wizard Takes All" by Eddo Stern - 8 p.m., Sept. 17 at The Orange Show (2402 Munger St.)
Media artist Stern offers a new take on traditional role-playing and interactive games. This event features a performer/player in the role of a wizard. Standing on a wooden tower, the wizard's chants and hand gestures will be analyzed by computer software and transformed into visual effects. The audience can combat the wizard using game controllers to control the actions of a rebellious mob.
About the Cynthia Woods Mitchell Center for the Arts
The Cynthia Woods Mitchell Center for the Arts is dedicated to groundbreaking, transformative collaborations across the performing, visual, and literary arts. From our base at the University of Houston, the Mitchell Center commissions and produces new works, presents public performances and exhibitions, offers curriculum and scholarships, and hosts residencies with renowned visiting artists from throughout the world. The Mitchell Center forms an alliance among five units at the University of Houston: The School of Art, Creative Writing Program, Moores School of Music, School of Theatre & Dance, and the Blaffer Art Museum.
About Aurora Picture Show
Founded in 1998, Aurora Picture Show is a non-profit micro-cinema that presents artist-made, non-commercial film and video. We are dedicated to expanding the cinematic experience and promoting the understanding and appreciation of moving image art. Aurora's human scale promotes a meaningful and community-oriented exchange between artists and audiences, and strives to not only be a launching pad for emerging artists but to create not-to-be-missed events for Houston. 
---